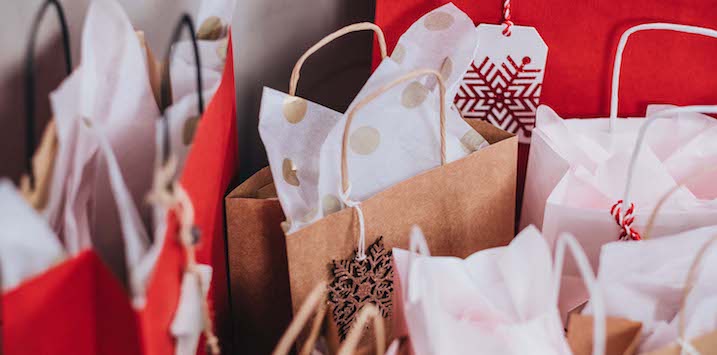 No Christmas cheer for apparel retailers
Brick and mortar retail is in structural decline. Online retail is the way of the future. Such axioms have guided the investments of both retailing businesses and investors in recent years. Unfortunately for investors, these established propositions were sorely tested yesterday when ASOS, a UK-listed pureplay online apparel retailer, crashed 40 per cent after releasing an unexpectedly negative trading update.
The online fashion retailer warned on both sales and profits after a "significant deterioration" in trading during November. The warning, which comes a week after Sports Direct CEO Mike Ashley's blunt comments about an "unbelievably bad" November, triggered panic selling across European retailers, with online peers Boohoo and Zalando down more than 10 per cent and physical retailers such as Next and Marks & Spencer down in the mid-single digits.
ASOS downgraded sales growth expectations for the financial year ending August 2019 to 15 per cent down from 20 to 25 per cent, reduced gross margin guidance from flat to minus 150 basis points, and halved earnings before interest and tax (EBIT) margin guidance from 4 per cent to 2 per cent. The 5 to 10 point downgrade to sales growth after only 3 months of trading suggests that management's expectations for the next 9 months have been rebased materially downwards. This is a sharp reversal from the CEO's positive comments on ASOS' growth potential made as recently as October.
Management attributed the reversal of fortunes to a "high level of discounting and promotional activity" by rivals, and to "increasingly fragile" UK consumer confidence hit by economic uncertainty and Brexit fears. As if on cue, global fast fashion retailer H&M also released its 4Q18 sales update yesterday, sending the stock down 9 per cent on fears the company boosted sales by cutting prices. Even fashion retail stalwart Inditex, the owner of Zara, posted much weaker than expected quarterly sales growth last week, although it managed to avoid participating in the widespread promotional activity since September.
What can investors take away from this retail bloodbath? It would certainly seem that e-commerce is not the panacea to all the brick and mortar retailers' problems. The Montgomery Global team has long hypothesised that e-commerce is more likely a detriment to all but the strongest brick and mortar retailers due to margin dilution from higher variable costs and cannibalisation of higher-margin in-store sales. More importantly, the economic uncertainty and fragile consumer confidence across Europe and China (and increasingly, the US) is likely to become a flashpoint for retailers in 2019. From the social and political challenges in France, Germany, Italy and the UK to the deep-rooted Thucydides' Trap-esque standoff between the US and China, never has geopolitical tensions created such an overhang over the global retail sector.