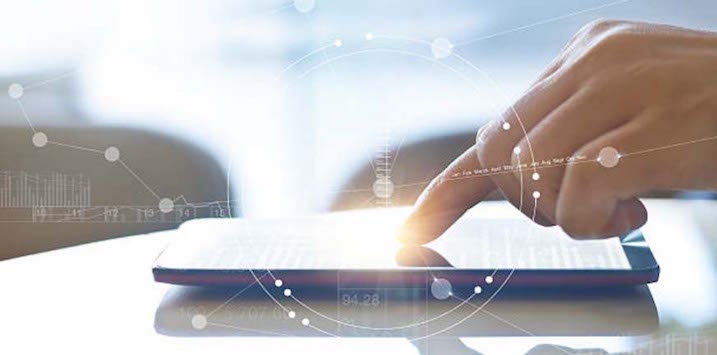 New phone plans make it easier to cut the broadband cord
How feasible is it to give up paying for broadband and rely solely on mobile internet? It's a question many consumers who have moved onto the NBN must be pondering as they struggle with multiple issues, many hours on the phone and long wait times for repair requests to be processed.

In looking at this issue, there are a number of variables we need to consider:
Is the connection reliable enough (which is a dependent on where in Australia you're located and which network (Telstra, Optus, Vodafone etc)?
Is the connection fast enough (again, dependent on your location and the network in question)?
What are the above metrics relative to that of a fixed line service?
Are the data allowances big enough for your monthly needs?
Given all the above, how much does this cost relative to that of fixed line services?
Firstly, we wish to point out that the idea that 'the mobile network cannot handle the data downloads that fixed line services carry' is not quite true – maybe in the past but not so much anymore. T-Mobile for example in the US is offering free Netflix on its mobile family plans. Optus offers Premier League streaming across its 4G network in Australia and if you attempt streaming a service such as YouTube on your mobile regardless of carrier – I think you'll find it works just fine.
And note that we're in 2017 on a 4G network – this is not say a "blue sky" 2025 projection on a futuristic information superhighway!
Over time as telecommunications companies invest into more fibre infrastructure and mobile base station capacity, the amount of traffic that the mobile network can handle will increase. Australia's telecommunications infrastructure in the coming years will receive it's upgrade to 5G and whilst its exact specifications are yet to be determined, it's clear that it's going to be an increment of speed above that of the 4G network.
Recently we've noted that Optus is offering a 140 GB per month plan for $70 on its 4G network. The average Australian uses circa 300 GB of data per month (and this is increasing rapidly), however this is heavily skewed to the upside by the top 10/20 per cent of users – most Australians actually use much less data. Hence for an Australian paying say $70 a month for NBN plus perhaps $50 a month for mobile, this consumer may be better off moving to the Optus plan.
Whilst one mobile plan is clearly not a game changing event, I'd note that telcos tend to leapfrog each other in offers over time. Hence if the 140 GB plan gains traction, I think it's likely we'll see Telstra, Vodafone and the Mobile Virtual Network Operators (MVNO's) offer similar plans.
The author of this blog has personally found the 4G networks of Telstra, Optus and Vodafone to have more reliability than the NBN network and faster speeds relative to a 100 Megabits per second (MBps) NBN service. This is a small sample and hence should be taken with a grain of salt, but is not out of line with feedback from many other users around Australia in the press and social media.
So what does this mean for the telcos? It's complicated at this early stage to forecast since we're stacking assumptions onto other assumptions. However, if we consider a two-person household with two $50 per month mobile plans and one $70 per month NBN broadband plan (total spend of $170 per month), a move to 'cut the cord' would reduce this household's expenditure on telecommunications services by 17.6 per cent (if we assumed the household moved to two $70 per month plans).
Now this is one hypothetical household and may not represent all households – but for an industry which thrives on operating leverage, this may be a challenge to deal with.
It's possible that for some mobile network operators it may present an opportunity, particularly those with large mobile capacity. This is something we're continuing to research internally.
This post was contributed by a representative of Montgomery Investment Management Pty Limited (AFSL No. 354564). The principal purpose of this post is to provide factual information and not provide financial product advice. Additionally, the information provided is not intended to provide any recommendation or opinion about any financial product. Any commentary and statements of opinion however may contain general advice only that is prepared without taking into account your personal objectives, financial circumstances or needs. Because of this, before acting on any of the information provided, you should always consider its appropriateness in light of your personal objectives, financial circumstances and needs and should consider seeking independent advice from a financial advisor if necessary before making any decisions. This post specifically excludes personal advice.
INVEST WITH MONTGOMERY