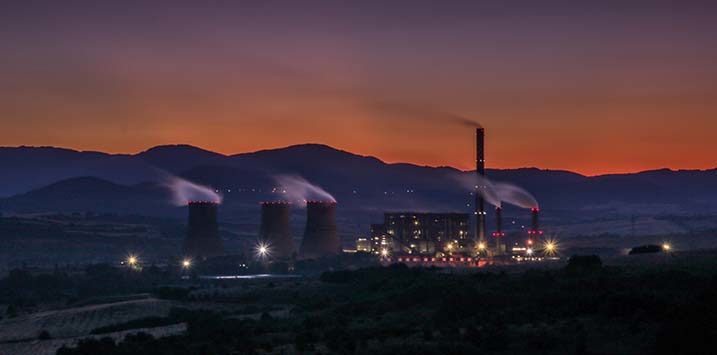 Mr Bowen, please trigger the ADGSM now!
Australia's energy crisis is going from bad to worse: gas prices are soaring, and some energy retailers are going to the wall.  I call on the new government to immediately trigger the Australian Domestic Gas Security Mechanism (ADGSM) to make LNG exporters sell into the domestic market and cut gas prices to an acceptable level.  As I see it, there is no time to wait.
Just last week, I published an article asking the question, is now the time to trigger the Australian Domestic Gas Security Mechanism (ADGSM) following revelations that the major gas exporters are not paying any tax. Given what we have seen since, I now think it is imperative it is triggered as quickly as possible and that the government should introduce a similar mechanism for coal.
The need for these actions is now after reading the newspaper articles citing our new Treasurer Jim Chalmers saying:
"This spike in the price has a number of causes, and it does not have a single solution. If there was one, somebody would have reached for it." 
Yes, Mr Treasurer, there is a single solution, and it is called Australian Domestic Gas Security Mechanism and you should tell your colleague Chris Bowen, the newly appointed Energy Minister, to trigger it immediately!
So what has happened since last week
A couple of things:
Significant spikes in the domestic spot gas price where the gas and electricity market regulator AEMO has stepped in and capped the price at $40/GJ in QLD, NSW and VIC after the prices were set to soar to $400-800/GJ. This can be compared to recent contract prices of approximately $10/GJ and long-term average $5-7/GJ. It can also be compared to $31/GJ that the LNG exporters are currently selling their spot cargoes to China for!
More news that electricity retailers are either going under or encouraging their customers to seek alternative providers, like ReAmped Energy who yesterday sent out emails to their customers telling them to urgently sign up with someone else (see here for their announcement). There is a real risk we will see significant consolidation of the energy sector which is detrimental for prices over the long run.
We are already seeing significant increases in electricity and gas retail prices with AER announcing at the end of last week that the default market offers (what you will pay if you cannot be bothered to find a better deal) will increase by 18.3 per cent for NSW and 12.6 per cent for QLD. Energy retailers will surely increase their prices by similar amounts in the near future.
Utility bills account for about 3 per cent of the total consumer price index (CPI) but if current domestic prices are passed through in full to consumers, it will be a significant driver of inflation. We should also remember that even though 3 per cent does not sound like much, energy in the form or either electricity or gas is a large cost input for most of the rest of the CPI basket. The real impact on inflation will be significantly higher as the producers of other goods will seek to recoup their increased costs.
This kind of accelerating inflation will force the RBA to be more aggressive in raising interest rates and likely tip the economy into a recession. Unemployment could rise as businesses exposed to gas or electricity costs will reduce activity or even shut altogether.
This can be avoided if the government quickly takes steps to lower energy prices and the most obvious way to do this is to trigger the ADGSM and force the LNG exporters to sell into the domestic market until the price reaches an acceptable level. As this table from the RBA shows, LNG exports are 75 per cent of the total east coast gas demand. This would not need to curtail a large amount of gas exports to see a significant increase in the gas available for the domestic market which would reduce the pressure on both households and local industry.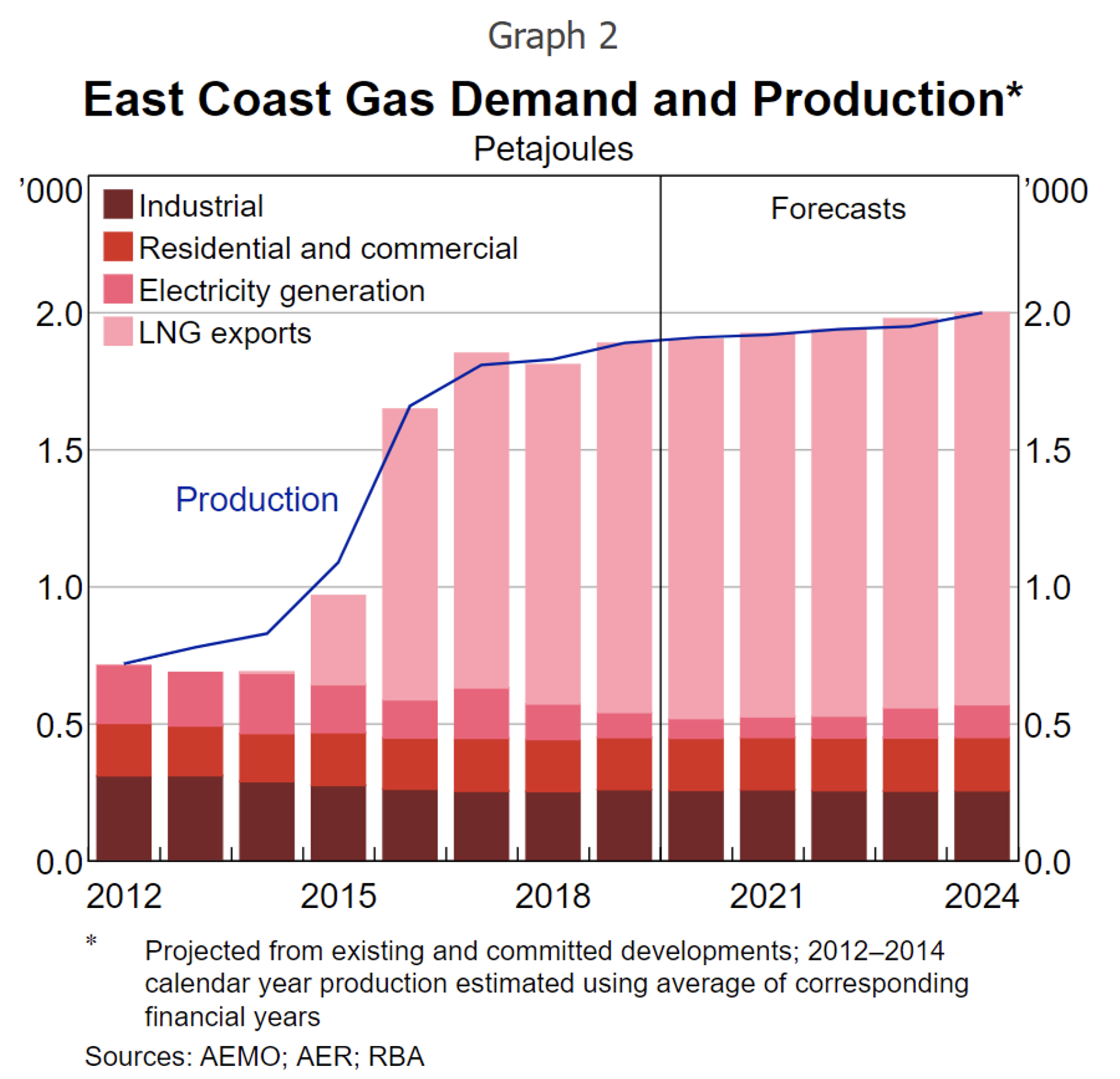 I therefore call on the new government to immediately trigger the ADGSM and to put in place a similar arrangement for coal exports. As I see it, the current situation has moved beyond worrying and escalated to a real crisis and the government needs to take urgent action even if it means negatively impacting a few LNG exporters (who are currently making record profits). After all, natural resources should benefit all the inhabitants of a nation and not a select few.
You can read my previous blog here: With oil & gas companies paying no tax, is it time to trigger the ADGSM?
This post was contributed by a representative of Montgomery Investment Management Pty Limited (AFSL No. 354564). The principal purpose of this post is to provide factual information and not provide financial product advice. Additionally, the information provided is not intended to provide any recommendation or opinion about any financial product. Any commentary and statements of opinion however may contain general advice only that is prepared without taking into account your personal objectives, financial circumstances or needs. Because of this, before acting on any of the information provided, you should always consider its appropriateness in light of your personal objectives, financial circumstances and needs and should consider seeking independent advice from a financial advisor if necessary before making any decisions. This post specifically excludes personal advice.
INVEST WITH MONTGOMERY