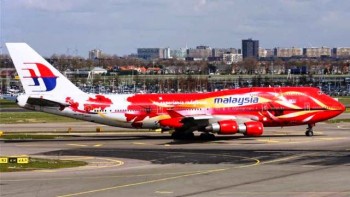 More than just a new coat of paint
Having studied past corporate responses to airline disasters – including those of Japan Airlines, Korean Air and ValuJet – the last of which suffered a major crisis in 1996 after one of its planes crashed in the Florida Everglades – I'm not surprised to hear that Malaysia Airlines is to be delisted pending a major restructure.
The below dot points, as stated in a recent article on Yahoo7 Finance, summarise the current situation:
Malaysia Airlines to be de-listed and privatised ahead of major restructure
Airline shares put in trading halt
Malaysia's state fund Khazanah Nasional to buy all minority shares
Khazanah to offer 27 sen for each share it does not own
Restructure to be finalised by the end of the month
Airline lost 4.1 billion ringgit (A$1.37 billion) from 2011-13, and a 443 million ringgit ($A148.8 million) in Q1 2014
One common trait I have discovered is that rebranding forms an important part of the company's survival. Indeed and unsurprisingly, The Financial Times recently reported that the Malaysian government was considering a name change for the airline, alongside other efforts to overhaul the company's image.
It's worth noting that Malaysian airlines employs some 20,000 people who each have every right to hope the experts can save the airline – whose present suffering may be no fault of its own. Prior to the recent twin tragedies, Malaysia Airlines was known for superior service in the sky and it took 14th place in the 2013 Skytrax World Airline Rankings.
But take a look at the history of changes to the livery of Japan Airlines (Flight 123), Swissair (Flight 111), ValuJet (Flight 592), and Korean Air (Flight 007), and you might be surprised to discover that the changes coincided with tragedy in the air. Revisionists might suggest that their survival depended on regaining the trust of a flying public. A more sceptical view might say their survival depended on a fresh coat of paint and a public with very short-term memory.
One hopes that any company who is responsible for the safety of the public looks deeper than a slide deck of new paint colours and graphic designs before it re-emerges to serve that public again.