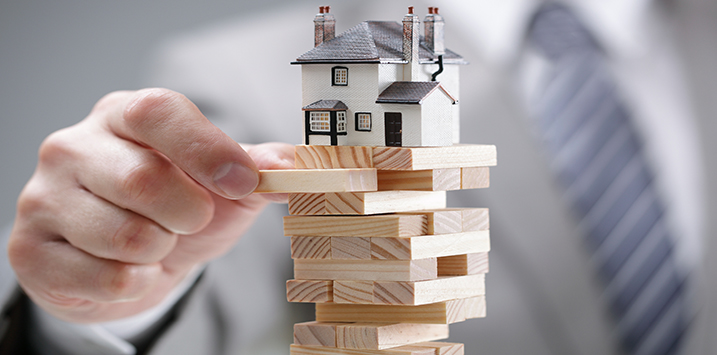 More signals that the property market may have peaked
As we have written before, signals are everywhere. Pay attention to them, and you won't need to wait for data to confirm that a trend has changed. Which brings us to the latest signals from our property market.
We last wrote about a possible signal for a property market peak being the 'For Sale' shingle placed on the century-long-held Soul Pattinson building in Sydney's Pitt Street Mall by one of Australia's most successful and respected investors and patriarch of listed investment firm Washington H Soul Pattinson (ASX:SOL), Rob Millner.  We note that property market patriarch John Symonds is also selling his magnificent waterfront mansion on Sydney Harbour.
More recently we have been struck by the stunning growth in the number of practising real estate agents.  With Australia's population growing by 1.6% per annum, we don't think the number of real estate agents required to service the population needs to grow at a rate in excess of this.  And yet, in 2016, Victoria, NSW and Queensland have seen real estate agent numbers grow by almost 8.7% according to the NSW Office of Fair Trading, Consumer Affairs Victoria and Queensland Office of Fair Trading.
We also note the increasing preponderance of property developers making the rich lists and in particular the mushrooming number of property developers on the Young Rich List.  If you invest for long enough you will see business owners in a variety of sectors come and go like a rising and receding tide.
We also think the increasing prevalence of deniers – those that suggest there is no problem in the property market – is Exhibit A for an emerging problem in the property market.  One 39-year-old apartment developer who will emerge on this year's Young Rich list, and said to be "worth" an estimated $60 million, admitted there could be oversupply in the apartment market but denied the issue would affect his business. "Construction will be at an all time high for mid tier builders next year including us and if you're doing projects in the 30-60 apartment range I think your going to be OK…that 200-plus market is going to be harder."
As one much more experienced investor wryly observed: "It's only when the tide goes out do you see who was swimming naked."  And another: "don't mistake a rising market for genius".
There is little doubt in our mind that the number of property developers on the rich lists will be far fewer in the years to come as many projects fall into the hands of receivers and Pickles Auctions takes care of the wave of repossessed European cars.
And finally we observe that mortgage fraud is "systemic" in Australia. More than a quarter of recent home buyers in a UBS survey of 1,228 people who had taken out a mortgage over the past two years admitted they misrepresented some information on their loan application.  The survey revealed 28% of mortgage customers were not completely factual in their application; 5% said their application was only "partially factual"; and 41% of 2016 mortgage broker applicants admitted their broker suggested misrepresentation.
There's an aphorism that goes something like: if you wait for the swallow to sing, spring will already be over.  In other words, if you wait for data to confirm that a trend has changed, you will have missed the turn.
Rate rise anyone?
For more information and opinion on whether we are headed for a significant property market correction: