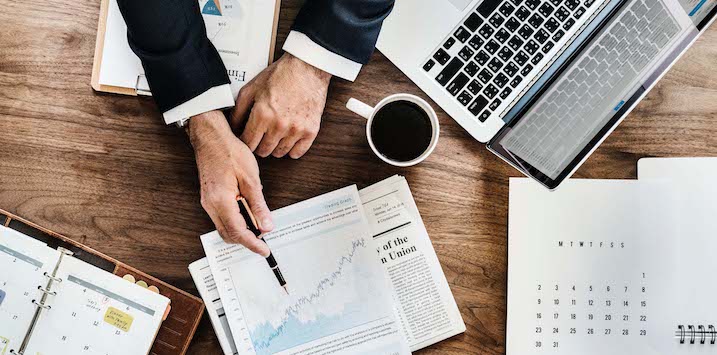 More highlights from reporting season
Reporting season has offered up the usual mixed bag of results and outlook statements from Australia's listed companies.  The management insights from Jumbo Interactive, Domain, Breville and Magellan are particularly interesting.
Jumbo Interactive (ASX:JIN)
Average customer spend of $385.44 is up 4 per cent on 2018 but down from $419.78 at the 1H19 result. This is more a reflection of the timing of customer acquisition – customers continue to spend the same on average, but just more customers.
Jackpots have been a big driver of customer adds – management estimates more than 50 per cent of new customer accounts are a result of big jackpots. Large Jackpots have increased in frequency due to changes to odds of winning in Powerball.
Domain Group (ASX:DHG)
Current listings environment is at 20+ year lows as a percentage of housing stock – the last time new listings was at this level was when Westpac encountered financial difficulties.
Domain's yield growth per listing of 12 per cent year-on-year reflects a roughly even contribution from price increase and higher depth (ie higher tier – platinum / gold listings) sales.
Revenue fell 6.1 per cent to $335.6 million
EBIT decreased 26.4 per cent to $65.9 million
Underlying NPAT fell 29.3 per cent to $37.4 million
Statutory net loss after tax of $137.6 million
A final dividend of 4 cents per share fully-franked was declared
Breville Group (ASX:BRG)
On the approximate $50 million increase in inventory from the 30thJune – management has made a conscious decision to increase inventory ahead of potential Brexit interruptions, potential variance around sales-roll out in new regions in Europe and the decision to take some production earlier in the year
Tariff impacts on North American sales – management expects manufacturers to absorb some of the tariff impact, while flexing price elasticity on the product range to mitigate the earnings impact.
Magellan Financial (ASX:MFG)
Magellan's new retirement product will not be an annuity product, so it won't be a direct competitor to Challenger.
The difficulty in developing a product has been the conflicting desires in the retirement space, citing two common areas of conflict: 1) growth vs regular income; and 2) hedge on longevity vs liquidity.
MFG expects the product will be quite simple to understand for customers. Brand will be important in terms of sales, with the product to be sold via the advice community. MFG expects to have a three-year head start vs competitors given their track record in the investing space.
35 per cent jump in adjusted net profit to $364.2 million
28 per cent uplift in average funds under management to $75.8 million
24 per cent increase to its final dividend of 111.4 cents per share