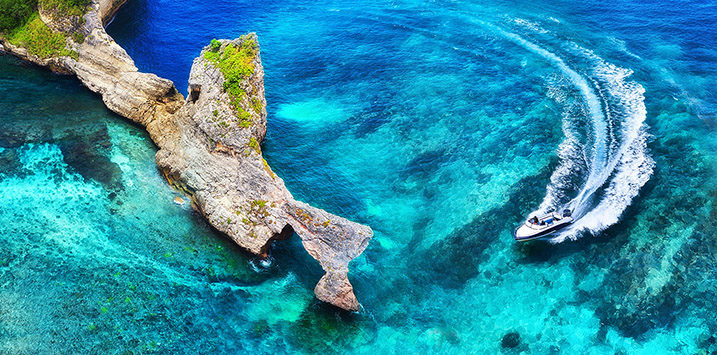 Montgomery launches Global Small and Mid Cap Fund with Polen Capital
One of the most exciting parts of the market is the small and mid-cap space, where you can find companies that have grown their average annual earnings per share by a sustained 20 per cent. In the cases where these companies can also internally fund their growth, strong long-term investment returns typically follow.
Montgomery Investment Management is pleased to announce it has expanded its partnership with Polen Capital and will launch a new global growth strategy focused on the dynamic small and mid-cap segment, which we expect to open 30 September.
The Polen Capital Global Small and Mid Cap Fund (The Fund) will be an open-ended unit trust with a minimum initial investment of A$25,000. The strategy will enable Australian and New Zealand retail investors and financial advisers to access a concentrated, low-turnover portfolio of 25–35 high-quality small and mid-cap companies from around the world that the Polen Capital team believes can deliver sustained and superior growth.
The Fund will be benchmarked against the MSCI All Country World Index SMID Cap Net Total Return Index, in Australian dollars. The companies held by The Fund are expected to have an average market capitalisation of about US$8 billion and currently include the likes of Etsy, Temenos, Thule and Australia's own Pro Medicus. The current portfolio is based half in the US and Canada, 29 per cent in Europe including the UK and 21 per cent in Asia Pacific including Japan.
Polen Capital has a long track record of successfully delivering double-digit returns for its clients. The firm was established in 1979 and now has US$71 billion under management and employs 125 staff. It has offices in Boca Raton, Florida (Polen Capital's headquarters), Boston (where its eight-person small and mid-cap team is based) and London.
Montgomery Investment Management's partnership with Polen Capital began with the launch of the Polen Capital Global Growth Fund in Australia and New Zealand in March 2021. The fund has started strongly, returning 19.98 per cent (after all fees) for the 5.5 months to 31 August 2021 and outperforming the MSCI All Country World Total Return Index by 3.24 per cent over the same period.
The Polen Capital Global Small and Mid Cap Fund shares the same Polen Capital philosophy of investing in concentrated portfolios of high-quality growth companies, using a disciplined process that incorporates ESG analysis and with a typical holding period of several years. The Polen Capital Small and Mid Cap Growth team is particularly focused on seeking out companies with high returns on capital, delivering annualised double-digit earnings per share growth and that have the potential to become two to five times larger.
To receive more information and the Product Disclosure Statement, please register via our website: Polen Capital Global Small and Mid Cap Fund