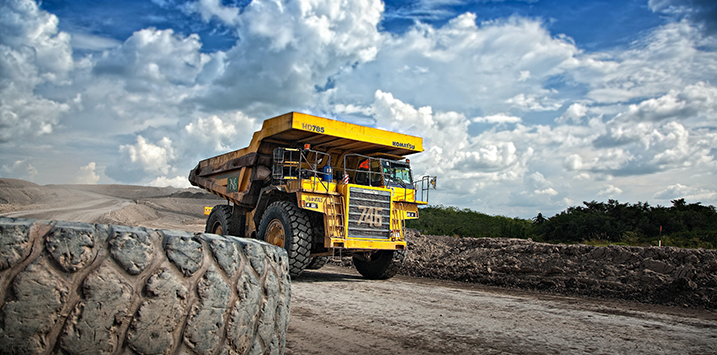 Mining is a long game, especially when rehabilitation is considered
Energy Resources of Australia (ASX:ERA) floated on the ASX in mid-1980 in what was at the time the largest ever public float in Australian history. A year later the first drum of uranium oxide was produced and the Ranger uranium mine in Kakadu was officially opened in October 1981.
There were several trials and tribulations on ERA's journey, especially when we consider the fact that mining had effectively ceased in late-2020 after four decades, and now the costly work of rehabilitation starts.
A brief history
The mining of Pit 1 was complete in 1994 after 14 years.
In 2000, RIO acquired North Limited (after North Broken Hill took over Peko-Wallsend in 1988), and in turn this gave them 68.4 per cent of ERA.
In 2009, ERA announced the discovery of Ranger 3 Deeps underground resource, and a $120 million exploration decline was approved in 2011.
By 2015, the ERA Board halted this project, and the Ranger 3 Deeps exploration decline and associated infrastructure was put on "care and maintenance."
After 15 years of mining Pit 3, this concluded in 2012.
By 2018, ERA released its Ranger Mine Closure Plan, detailing the rehabilitation processes which was expected to be complete by early-2026. And by late-2020 all production at Ranger ceased.
Last week ERA estimated the cost of rehabilitation had blown out from the 2018 estimate of $1.0 billion to a range of $1.6 billion to $2.2 billion. Further, completion of the rehabilitation has been delayed nearly three years to late-2028. RIO, which now controls 86.3 per cent of ERA, said it was committed to working with ERA to ensure Ranger could be rehabilitated to "a standard that will establish an environment similar to the adjacent Kakadu National Park." And after recording several significant environmental issues over many years (and even decades if we include the 53 per cent- controlled Bougainville Copper Limited), it will be interesting to observe the seriousness in which RIO takes their corporate responsibility.
The motto to this story is mining is a long game especially when rehabilitation is included. The graph below illustrates ERA's share price (in blue, and adjusted for capital raisings, right hand side) and this is compared to the spot uranium price (in red and in US$/lb., left hand side).
ERA's share price peaked in mid-2007 at $13.34 and this coincided with the peak in the spot uranium price at US$136/lb. However, when a miner ceases production and ends up with an enormous rehabilitation liability, its share price gets fleas and hence the current $0.32.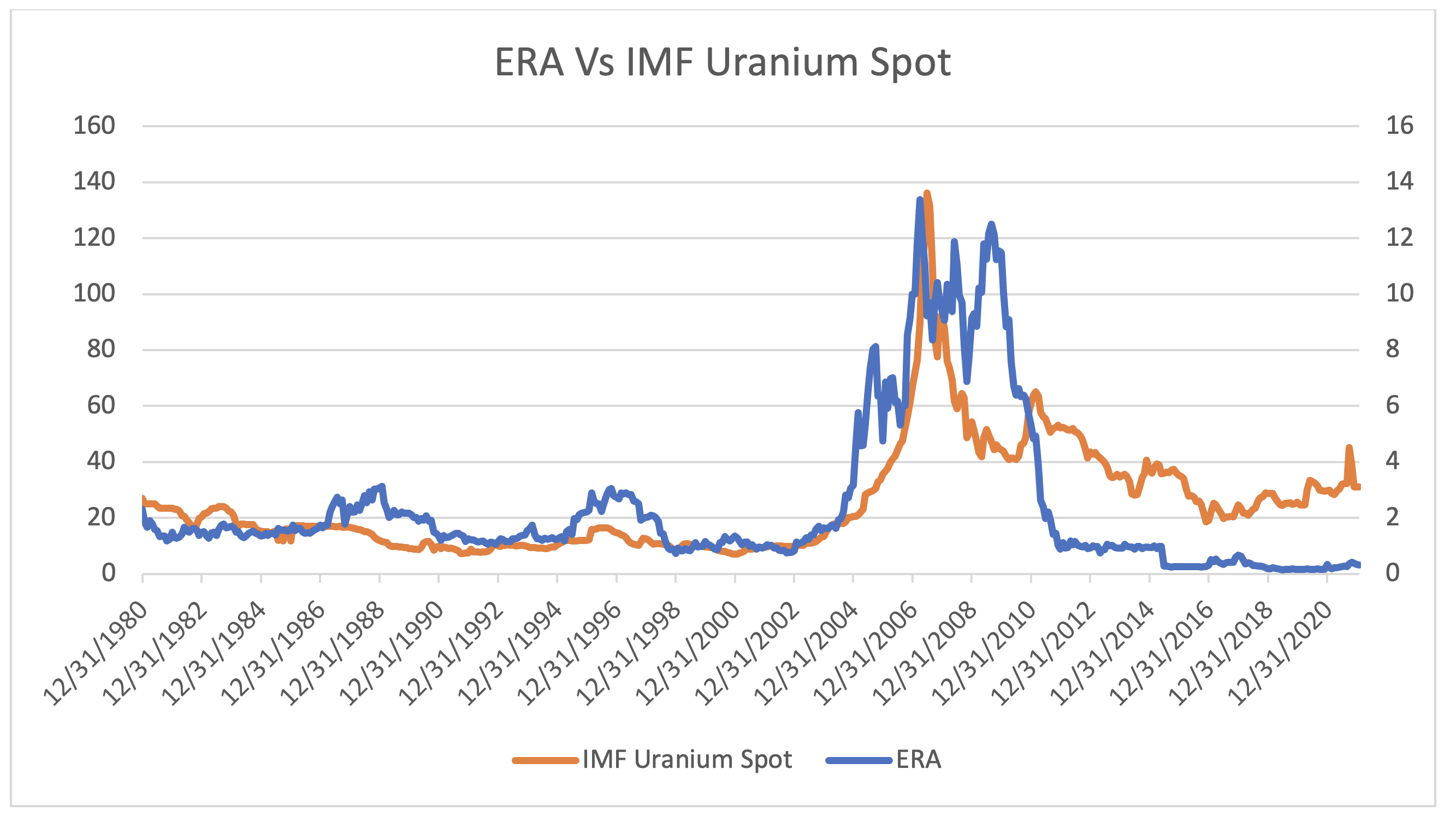 Source: Bloomberg