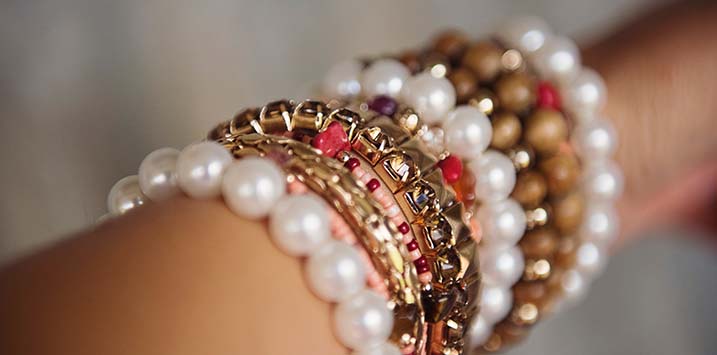 Lovisa supercharges their European growth
Early this year Lovisa Holdings Limited (ASX:LOV) celebrated its tenth birthday and this coincided with the Company's share price hitting a pandemic low in March 2020 of $2.45. It has since rallied 4.5-fold to the current $11.20, giving a market capitalisation on 107.5 shares of $1.2 billion.
The brainchild of siblings Brett and Tracey Blundy and Managing Director Shane Fallscheer, Lovisa develops, designs, sources and merchandises its products, and has grown into one of Australia's leading specialist fast fashion jewellery retailers. It has 435 stores across Australia, New Zealand, Singapore, Malaysia, South Africa, Spain, France, the USA, the United Kingdom and Vietnam. In addition, it has franchised stores in the Middle East including Kuwait, the United Arab Emirates, Saudi Arabia, Oman and Bahrain.
In recent weeks Lovisa announced the acquisition of a European retail store network from German wholesaler, beeline GmbH, for approximately nil net cost. This is expected to add 84 stores, 54 in Germany, 9 in the Netherlands, 8 in Switzerland, 8 in Belgium, 3 in Austria and 2 in Luxembourg, and will fast-track the Company's expansion in Europe and increase its global footprint by around 20 per cent. In addition, Lovisa has executed a Put Option relating to Beeline France, whereby Beeline has the option to sell 30 French stores to Lovisa following the completion of mandatory consultation with beeline France's employee works council. Lovisa currently has 21 stores in France.
In terms of size and fitout, the beeline stores at 50-60 square metres, are reasonably similar to the Lovisa stores, making the conversion reasonably simple and inexpensive. Servicing an additional six countries, Lovisa will establish a European warehouse and multilingual e-commerce capability.
The consensus earnings forecast for Fiscal 2022 and beyond has been upgraded, typically by around 18 per cent. For the year to June 2022, various brokers are forecasting Revenue of around $330 million, EBITDA of $115 million, Net Profit of $40 million and earnings per share (EPS) of 37 cents.  Given the Company has nil balance sheet debt, this places Lovisa on a prospective Enterprise Value/ EBITDA of 10.4X and a PE of 30.0X for Fiscal 2022. Due to the strong cash-flow conversion, a dividend pay-out ratio of 70-75 per cent is expected, and a Fiscal 2022 Dividend of $0.26 per share is forecast.
The handover from beeline will take place from March 2021. There will be several months before the new Lovisa stores mature and the market is forecasting 15 per cent growth in Fiscal 2023, implying EPS of $0.42 (prospective PE of 26.7X) and distribution per share (DPS) of $0.32 (prospective dividend yield of 2.9 per cent).
The Montgomery Small Companies Fund owns shares in Lovisa. This article was prepared 25 November 2020 with the information we have today, and our view may change. It does not constitute formal advice or professional investment advice. If you wish to trade Lovisa you should seek financial advice.
In recent weeks Lovisa announced the acquisition of a European retail store network from German wholesaler, beeline GmbH, for approximately nil net cost. David identifies how this will benefit Lovisa's growth.
Click To Tweet