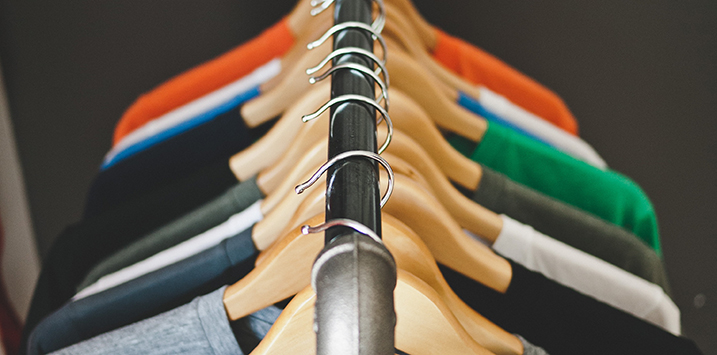 Lovisa and Universal Store keep delivering for our funds
Australian jewellery chain, Lovisa, and fashion retailer, Universal Store, have just reported their FY21 results. Both businesses lived up to our expectations, particularly given the rollercoaster year just gone. It was further endorsement of our decision to include these businesses in our funds.
Lovisa (ASX:LOV)
One of the most repeatable ways of making money in the Australian stock market is to buy into a great retail concept when the number of stores is low and accelerating. This is part of the Montgomery Small Companies' thesis for owning Lovisa.
Lovisa's FY21 performance was ahead of analysts' expectations at both the earnings before interest and tax (EBIT) line and at net profit after tax (NPAT). The announced final dividend of $0.18 per share was well ahead of forecasts with some analysts forecasting just five cents per share. Over the full year, the dividend amounts to 38 cents, exceeding earnings per share of approximately 26 cents per share, and reflects both the payment of excess capital and management confidence in the future.
For the first eight weeks of FY22 total sales are 56 per cent higher and like-for-like sales have grown nearly 38 per cent. Keep in mind the comparison is to lockdown-impacted conditions last year. Nevertheless, this is probably where management's confidence comes from. The strength will no doubt prompt broker upgrades, as it already has the share price, which rose nearly 18 per cent yesterday.
The store rollout story continues and Lovisa now has 14 stores for every ten it had just two years ago. Nearly 110 stores were opened last year with three quarters opened in the second half.  There are now just over 550 stores, meaning the company opened another seven in the first two months of FY22. The opportunity in the US and Europe in particular is significant, providing a very strong growth runway over the medium term.
The company's balance sheet is solid and cash flow is particularly strong with cash conversion at over 100 per cent and cash at the end of the period of $36 million, which compares to $43 million at the end of the first half, despite the company opening over 80 stores in the second half.
Universal Store (ASX:UNI)
The Montgomery [Private] Fund purchased Universal Store at an average price of $4.80. The current price $7.15.
Universal Store posted a strong result. Of note was the 210-basis point increase in Gross Margin to nearly 59 per cent. This is excellent for a brick and mortar retail chain and may not be a one-off.  Responsible for the improvement was private brand sales increasing from 30 per cent of total sales in FY20 to more than 40 per cent of total sales in FY21. Further, direct sourcing of product increased from 18 per cent the previous year to 37 per cent in FY21. Finally, the company's Cost of Doing Business (CODB) improved from 38.9 per cent to 35.7 per cent; an improvement of 320 basis points.
And this is all with only $1.4 million of landlord incentives and no JobKeeper received in the financial year.
Importantly, given present lockdown conditions, online sales grew 90 per cent year on year to $26 million and now represent 12 per cent of total sales. As part of the company's trading update for the first eight weeks of the new financial year the company noted online sales are up nearly 43 per cent versus FY21 year-to-date and 184 per cent higher compared to FY20 year-to-date.
Overall however, lockdowns are having an impact – a trend we have observed across most if not all retailers. Total sales are down 21 per cent versus the previous corresponding period and the company noted over 35 per cent of potential 'store trading days' have been lost due to store closures thus far. Group life-for-like sales, including online sales are down 0.4 per cent year-to-date. But this is a tough comparison, remembering like-for-likes were up nearly 25 per cent in the prior period.
Like many other retailers, management provided no guidance but unlike other retailers did not highlight any gross margin impact from the likes of aggressive discount and promotional campaigns.
Our thesis, which like Lovisa involves the store roll out story (and a weakened direct competitor in the case of Universal), remains intact.  It's also worth noting the store roll out potential of its Perfect Stranger women's apparel brand (currently one store in Queensland), which the company said is moving to the next phase of its trial.
Reporting Season Webinar
If you are interested in hearing our views on other company results, you can join me and the Montgomery Portfolio Managers on 20 September 2021 for the Montgomery Reporting Season Review, click to register.
The Montgomery [Private] Fund owns shares in Universal Store and the Montgomery Small Companies Fund owns shares in Lovisa. This article was prepared 26August 2021 with the information we have today, and our view may change. It does not constitute formal advice or professional investment advice. If you wish to trade any of these companies you should seek financial advice.