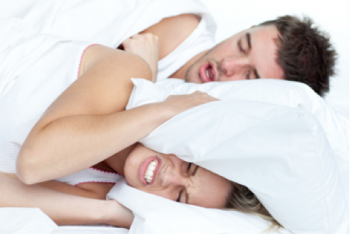 Losing Heart
Resmed (ASX: RMD) has released the preliminary results of the Serve-HF trail for patients with Chronic Heart Failures. The trial identified an increased risk of cardiovascular mortality for patients that received ventilation therapy.
Resmed is a specialist manufacturer of devices for patients that suffer from Obstructive Sleep Apnea. The recent launch of Resmed's new flow generator platform has been strongly received by the market. But in accordance with our somewhat uncompromising investment process, we have gradually reduced the position as the share price appreciated strongly.
While growing its share in the sleep apnea market, Resmed is also committing considerable time and resources to demonstrate the efficacy of ventilation therapy in the treatment of other illnesses. One of the growth horizons identified by the company has been patients with Heart Failure. A sizeable prize awaited Resmed if it could prove that ventilation therapy reduced mortality, in conjunction with other treatments.
The company was conducting a major trial in Europe to demonstrate this benefit. Unfortunately, the preliminary analysis identified a statistically significant 2.5 percent absolute increase rather than reduced risk of cardiovascular mortality, for those patients in the trial who received Adaptive Servo-Ventilation therapy compared to those in the control group.
Cardiologists are responsible for prescribing devices to patients with heart failure. Despite the substantial number of secondary endpoints in the Serve-HF study, it is highly unlikely that a cardiologist would consider prescribing a ventilation device given the failure to meet the primary endpoints. As such, we conclude that Resmed will be unable to make a meaningful impact in this market.
While the fundamentals of Resmed's core business might remain sound, the company's prospects have dimmed on this result. While sales in the space represented a smaller part of revenue, the margins were high. The possible shuttering of this business could have a material impact on the company's profitability in the more immediate term.
This response from one of our broker's analysts is typical of the analyst community;
"We have removed all of the existing ASV sales, and all potential revenue growth that we expected a successful outcome to drive through the cardiology channels. I would also caution that we have margins of 60 per cent compared with only 58.5 per cent reported last quarter, implying some risk if the competition it masks proves tougher than we had thought."
However there are others who believe the impact to the rest of the business will be "contained";
For example: "Resmed SERVE-HF Study fails, but 'own goal' is contained – RMD SERVE-HF trial failed to meet its primary endpoint, showing a 250bps increase in the mortality rate of cardiovascular patients using RMD's ASV therapy. However, given ASV is primarily used for complex sleep apnea, the impact is likely to be contained."
And;
"SERVE-HF warning impact played down: Sales of ASV devices represent only a small portion of DME sales. The unexpected warning will require DMEs to contact effected patients. However the impact on business was likened to previous recalls (ie ResMed's S8 device in 2008) which had only a limited effect although it did lead to a 'bump' in competitor device sales."
"Sleep "business is great", double digit sale growth reported: Business in 2015 has been great with a "banner" 1st quarter rolling into April and May. This was attributed to solid demand in a stable funding environment. Double digit sales growth was reported compared with market growth in the high single digits. Mask resupply has continued to outpace patient set up growth with sales growth approaching 20 per cent."
Montgomery Investment Management has since completely exited its position in Resmed.
Ben MacNevin is an Analyst with Montgomery Investment Management. To invest with Montgomery, find out more.
This post was contributed by a representative of Montgomery Investment Management Pty Limited (AFSL No. 354564). The principal purpose of this post is to provide factual information and not provide financial product advice. Additionally, the information provided is not intended to provide any recommendation or opinion about any financial product. Any commentary and statements of opinion however may contain general advice only that is prepared without taking into account your personal objectives, financial circumstances or needs. Because of this, before acting on any of the information provided, you should always consider its appropriateness in light of your personal objectives, financial circumstances and needs and should consider seeking independent advice from a financial advisor if necessary before making any decisions. This post specifically excludes personal advice.
INVEST WITH MONTGOMERY