Like, wow! Global Internet users just hit 3 billion
In what seems like the blink of an eye, the number of global internet users has just reached 3 billion – that's just under half the estimated world population. And a third of the world owns a smartphone. The trends for activities like photo-sharing and e-commerce are just as explosive.
In her annual Internet Trends survey, Mary Meeker, a partner at Kleiner Perkins Caulfield & Byers, claims the global number of internet users has just passed the 3 billion mark, and the growth rate has slowed to high single digits in recent years.  Meanwhile growth in global smartphone usage at 2.5 billion, has slowed to 10 per cent.  You can access the report here.
A few of the significant themes from Mary Meeker's work follow:
1. China – 668 million internet users, up 6 per cent year-on-year: China boasts global innovation leaders in e-commerce, messaging, financial services and on-demand transport.  Tencent, Alibaba and Baidu account for 71 per cent of the total time spent on mobile devices in China.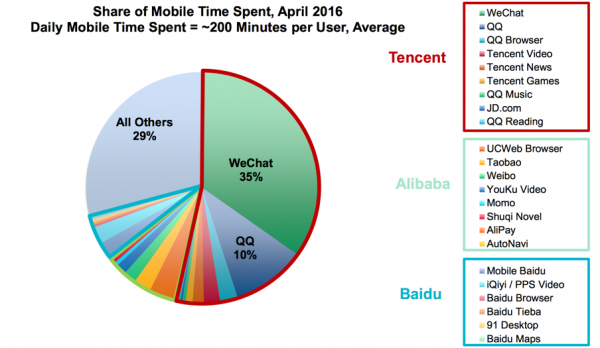 2. Voice control: Speaking your commands for small screens, cars and home devices is easier than typing them.  Speech recognition can reach 99 per cent accuracy, at which point there will be a tipping point for usage.  Users will then tell their device(s) to perform all sorts of internet-connected tasks.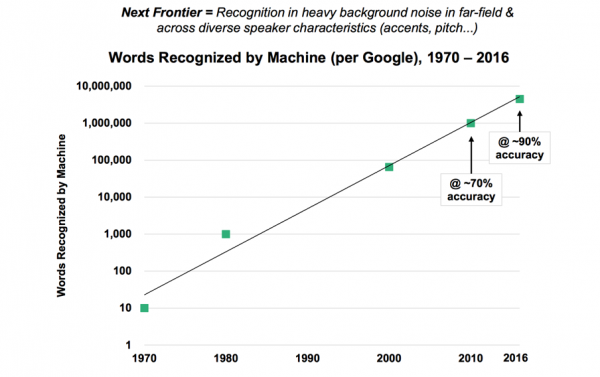 3: Messaging (3.3 billion monthly active users) and Photo Sharing (3.3 billion shared photos per day): demonstrating strong growth and evolving rapidly. Leaders include WhatsApp, Facebook Messenger and Snapchat: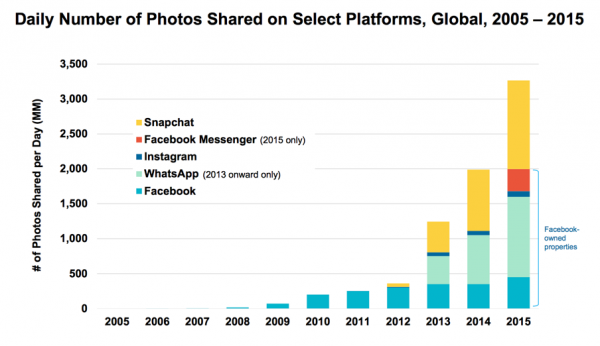 4. Internet Sales: Increased from 2 per cent to 10 per cent of US retail sales in the past 15 years, with growth accelerating as Millenials (currently 15-35 years of age) move into their prime spending years.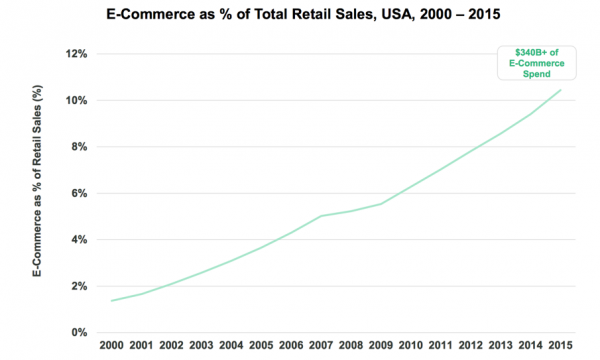 Montgomery Global owns shares in Tencent and Alibaba Group.