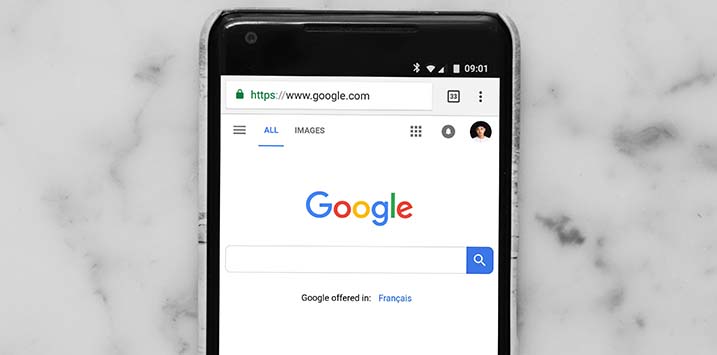 Just Google it
Over the three months to 30 June 2021 the Polen Capital Global Growth Fund increased by 10.91 per cent delivering an out-performance of 1.96 per cent compared to its benchmark the MSCI ACWI, in Australian Dollars. Stock selection within the communication services sector added relative value, led by Alphabet and Facebook. With Alphabet (NASDAQ: GOOG) being one of the top three contributors to performance in the quarter.
Alphabet's search engine has become a verb, and with a market capitalisation of US1.66 trillion as of 30 June, the Polen Capital Global Growth Fund held a 7.7 per cent position in the Fund at the end of the financial year.
Google focuses its energies and considerable resources on the myriad of ways people connect with information.  The company has established an incredible economic moat based on network effects and scale.
As of 2019, Google has seven products with over one billion users, including Gmail, Android (more than 2 billion users), Chrome, Maps, Search, YouTube and Google Play Store. We believe humans will always need to source or obtain knowledge and information instantly and cut through the noise.
After leaving Morgan Stanley, Ruth Porat took over as CFO in 2015, implementing more discipline with respect to return on Investment (ROI) within "other bets."
Advertising revenue continues to be the revenue source, allowing it to fund loss-making expansion in areas such as cloud-computing, in which it competes with Amazon and Microsoft. Google's Cloud Platform has established itself as a clear number three in the western world.
YouTube, which was purchased in 2006 for US$1.65 billion to much derision from the investment community and commentariat, generated over US$15 billion in ads alone in 2019.
Google is on the "right" side of two massive secular tailwinds taking place today with long tails:
Internet proliferation (only circa 50 per cent of the world's population currently has access today), and
Mobile / smart phone transition.
Google is in a strong position to be a direct beneficiary of continued internet proliferation and win an increasing share of advertising dollars even within a rapidly expanding digital advertising Total Addressable Market. Persistent revenue growth more than 20 per cent is a clear demonstration of its dominance.
The company recently announced the launch of a cloud gaming business, which clearly makes a lot of sense. Google has demonstrated multiple times, its excellence in the distribution of digital goods, which is essentially what gaming is. Google passes all of Polen Capital's guardrails without issue.
Alphabet's share price seems unstoppable, with the price sitting close to a new record high, having bounced in early May. Alphabet is due to publish its earnings on 27 July, revenue is expected to rise 46 per cent to $56 billion, while earnings per share (EPS) are forecast to rise 90 per cent to $19.26.
If you would like to learn more about the Polen Capital Global Growth Fund, visit the fund's web page:
POLEN CAPITAL GLOBAL GROWTH FUND
The Polen Capital Global Growth Fund owns shares in Alphabet. This article was prepared 22 July 2021 with the information we have today, and our view may change. It does not constitute formal advice or professional investment advice. If you wish to trade Alphabet you should seek financial advice.