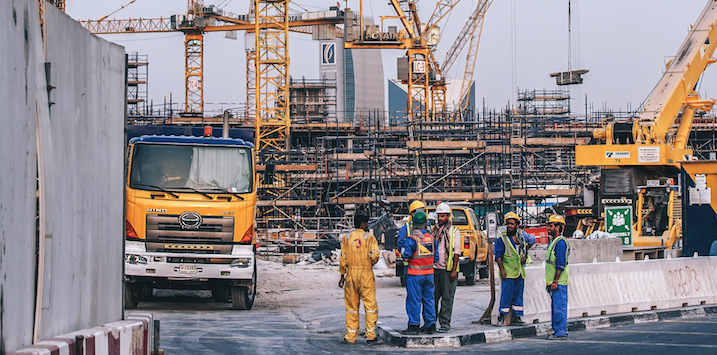 Jobs report sends mixed signals about US economy
Data released in the United States on Friday, for nonfarm payrolls, shows a slump in the numbers. Seasonally adjusted the numbers for February were 20,000, down from 311,000 additions in January and 227,000 in December, and well below the 180,000 new jobs expected by economists.

This is the slowest pace of job growth since September 2017 when major hurricanes impacted hiring, and casts another shadow over the US' decade-long economic expansion.
Chart 1: Monthly change in nonfarm payrolls (seasonally adjusted)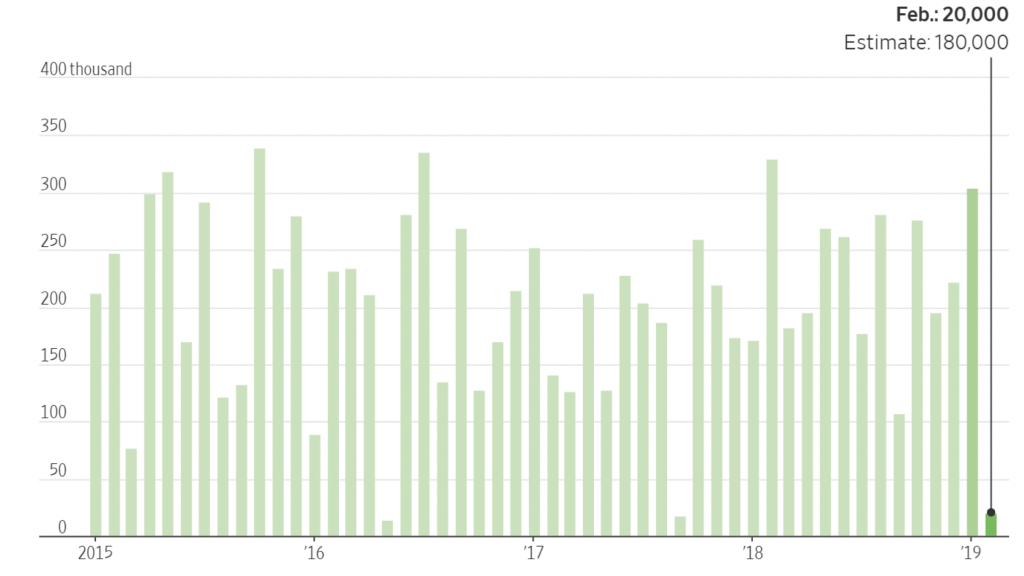 Source: Labor Department, The Wall Street Journal
One month of abysmal nonfarm payrolls is not enough to call an end to economic growth, especially given the strength of hiring over the fourth quarter and January. However, strong hiring in recent months had been rather an exception to more mixed US economic data, including a slowdown in retail sales, continued weakness in the housing market and softness in the Purchasing Managers Index (PMI) surveys. The February hiring slump is more in sympathy with the global economic slowdown—the European Central Bank (ECB) last week cut its 2019 growth forecast and introduced additional stimulus, and China reported a sharp decline in exports even as the government injected RMB4.6 trillion of new credit in January, or more than half of Australia's annual GDP.
Of course, a number of factors could be distorting the February payrolls report. Most prominent is the 35-day government shutdown that lasted through December and January, which could have inflated January payrolls as furloughed government workers sought casual jobs and depressed February hiring as they returned after the government re-opened. Uncertainty surrounding trade dispute with China could have also weighed on hiring decisions, given close proximity to the initial March 1st deadline. Some economists argued that the weak February following a strong January was simply hiring decisions being pulled forward into January, although this Goldilocks explanation is not supported by the delta between actual and forecast payrolls in February.
Confounding the payrolls print is the unemployment rate, which remains low and fell back to 3.8 per cent from 4.0 per cent in January. Hourly wages growth also increased further to 3.4 per cent, well ahead of January's 1.5 per cent inflation rate which has been falling since mid-2018. This will undoubtedly put pressure on retailers, who are still contending with escalating freight costs and have broadly confirmed benign shelf prices during recent fourth quarter earnings.
Chart 2: Change in average hourly wages from a year earlier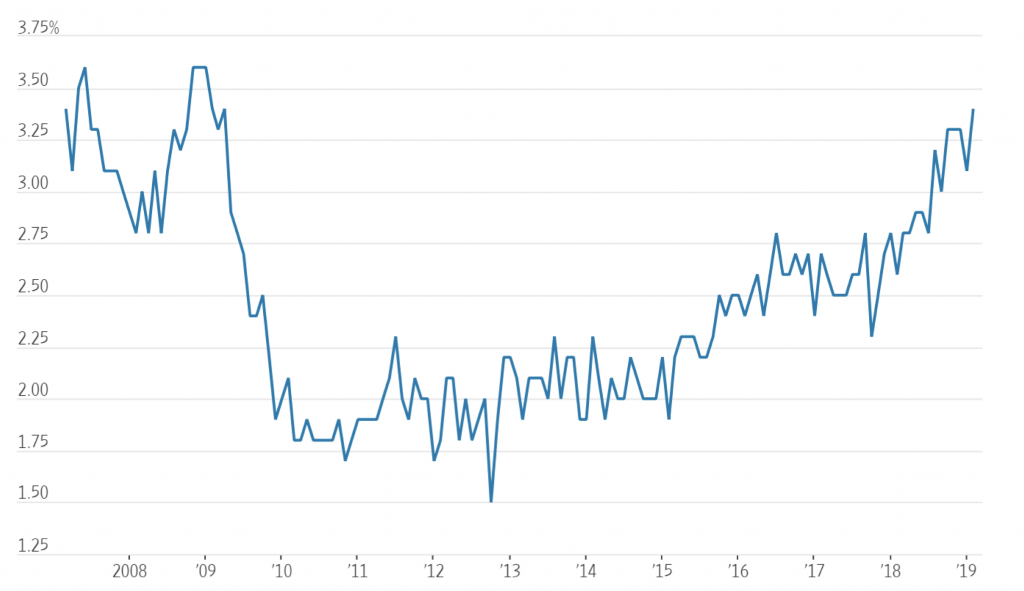 Source: Labor Department, The Wall Street Journal
Finally, the combination of a weak jobs report and strong wage inflation throws a spanner in the works for the Fed, which had reversed course on rate hikes and adopted a dovish stance since December. The "data dependent" Fed will almost certainly wait for another month of hiring data before updating the market on its policy stance. But if the anemic (by recent historical standards) hiring growth, low unemployment rate and rising wage inflation continues, the Fed could be forced to about-face on policy, again.