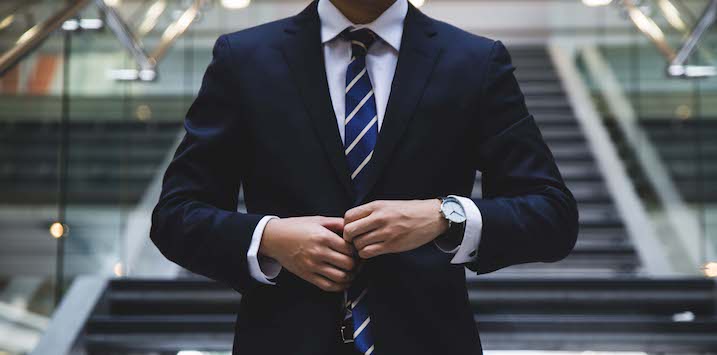 Employment statistics – nothing to see here…
If you feel like you've been working longer hours of late, you're not alone. Data just released by the Australian Bureau of Statistics (ABS) show that everyday Australians are needing to pedal harder just to stay still, as they try to battle stagnant wages growth, rising asset prices and falling cash rates.
The ABS recently released its key data around employment for June 2019, and at first glance it appears there is nothing too out of the ordinary around the headline figures, as below:
Total employment was up 2.6 per cent, 0.6 per cent above its 20-year average of 2.0 per cent;
Unemployment was down 1.6 per cent, remaining steady at 5.2 per cent;
Both unemployment and underemployment were down, similarly remaining steady at 5.2 per cent and 8.3 per cent respectively, and;
Participation rate stayed high at 66.0 per cent.
However, if you dig a little deeper, there are two key indicators which show that times are a little tougher for the everyday Australian. The first is that Australians are again working longer hours. For June 2019, monthly hours worked in all jobs was up 2.0 per cent year-on-year which is still above the 20-year average of 1.7 per cent. On a longer-term basis, the number of hours worked in all jobs is as below: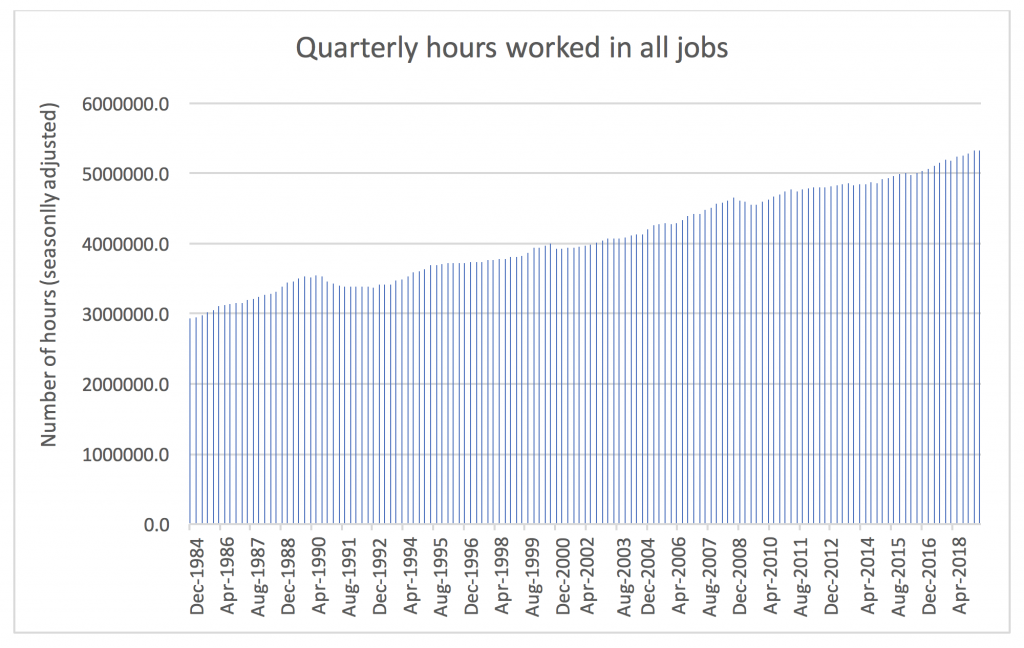 Source: ABS
Secondly, in the fine print in the headline data is the participation rate at 66 per cent being at an all-time high, as below. The participation rate "is the number of persons who are employed and unemployed but looking for a job divided by the total working-age population." 
Accompanied with low unemployment, it is not a stretch to think the everyday Australian has been forced to seek employment for longer periods of time to combat rising asset prices, lower returns from cash (which particularly affects retirees), higher costs of living and lower wage inflation.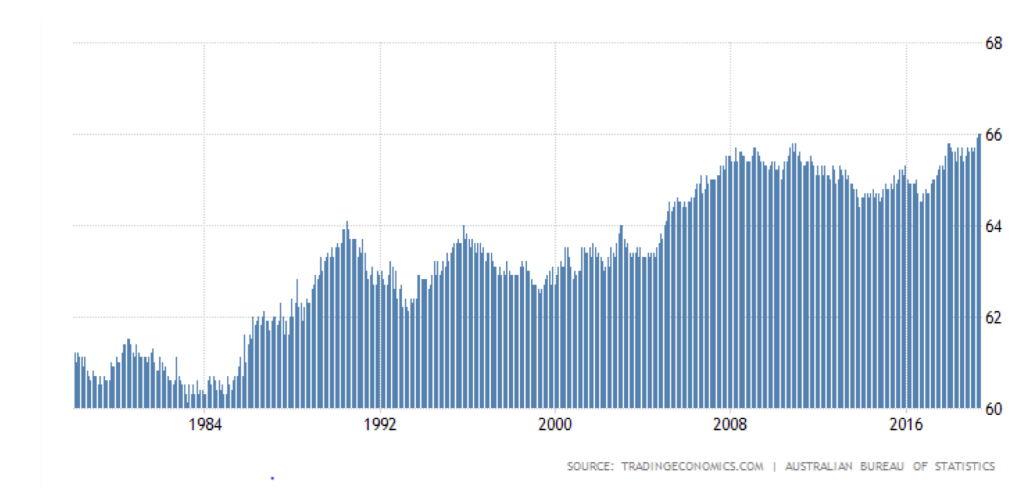 Source: Trading Economics
On a geographic basis, Australia still has a lower participation rate than some of the more developed G20 peers in the United Kingdom and a few notable European counterparts (see the following table). Does this mean we still have further to go?
If you look to my parents, as an example, my father is 63 and still works full-time in a corporate role and is showing no signs of retiring anytime soon. My mother at 60 is still a school teacher and my father would like to think she can still work until she is 75!
Indeed, the new interest rate paradigm will have real-world consequences, with some easier to measure and identify than others.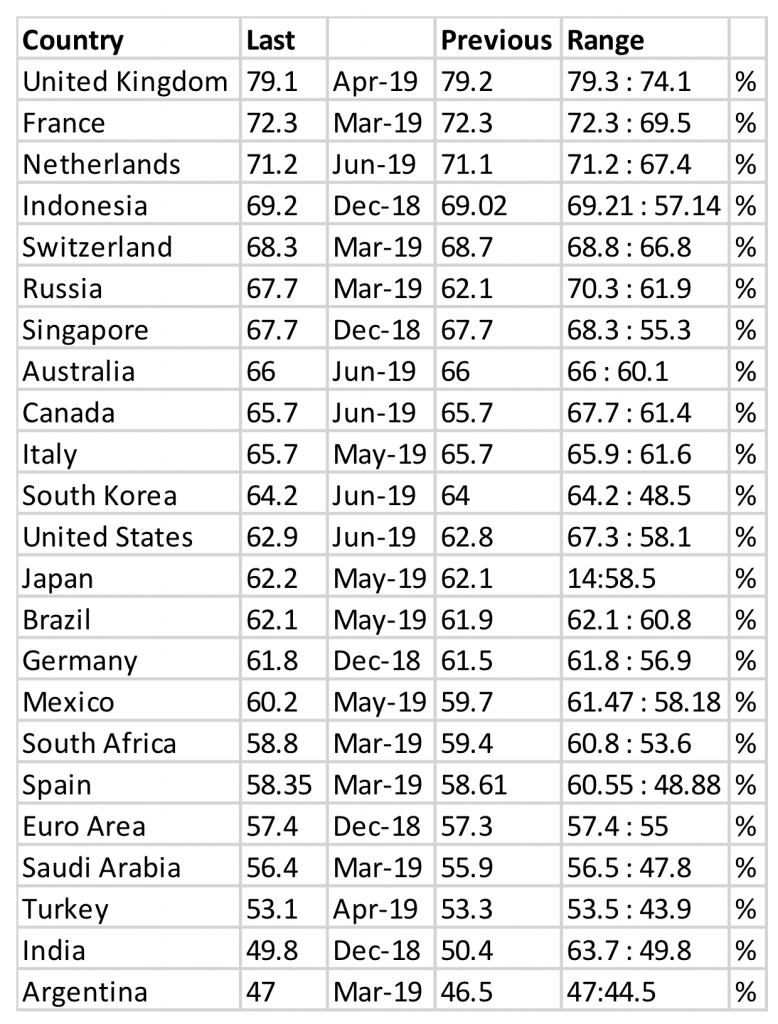 Source: Trading Economics
Do you feel like you've been working longer hours lately? You're not alone, as shown by recent data from the ABS. Click To Tweet