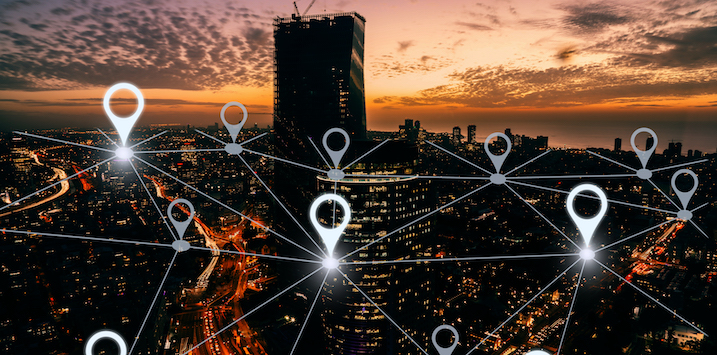 It's not all about Facebook. Amazon stock up 14 per cent in US aftermarket
All the news today is about the record one-day slide in the share price of Facebook, now rebranded Meta. But not all technology companies are doing it tough. Indeed, after the market closed overnight, Amazon just reported its fourth quarter result with the share price jumping 14 per cent initially.
Amazon's profits nearly doubled during the Christmas holiday season. Amazon reported profits of US$14.3 billion, up from US$7.2 billion reported in the 2020 Christmas quarter. Clearly Amazon is a direct beneficiary of the enormous shift to online shopping that was brought on by the COVID-19 pandemic-inspired lockdowns. But profits were also boosted by growth in its Amazon Web Services (AWS) cloud computing business, which generated revenue growth of 40 per cent to US$17.8 billion, and the company reported its profits from its advertising business for the first time.
The advertising business has always been viewed as a sideshow however with fourth quarter revenue of US$9.7 billion (up 32 per cent) the company is now the third largest advertising platform, by revenue, behind Google (US$61.2 billion) and Facebook (US$32.6 billion).
Meanwhile, the company's investment in electric SUV and Van maker Rivian contributed nearly US$12 billion to operating income following that company's IPO. Amazon invested about US$1.3 billion in Rivian, and owned 22.4 per cent of Rivian's Class A shares prior to listing.
Amazon's total fourth quarter revenue grew 9.4 per cent to US$137.4 billion and the company guided for US$112 to US$117 billion of revenue for the first quarter of FY22.
Keep in mind Amazon's profit growth was despite acute supply-chain and labor challenges.
Amazon is the final mega-cap tech company to announce fourth quarter results.  Netflix and Meta's announcement were regarded poorly but Microsoft, Apple and Alphabet all beat estimates.
As investors throw their long-term investing plans out the window and focus on short term share prices, the baby will be thrown out with the bath water. The market is fickle but investors who take advantage of slumping share prices for businesses demonstrating extraordinary economics, will set themselves up to produce extraordinary long-term returns.
The Polen Capital Global Growth Fund owns shares in Alphabet, Amazon and Facebook.  This article was prepared 04 February 2022 with the information we have today, and our view may change. It does not constitute formal advice or professional investment advice. If you wish to trade these companies you should seek financial advice.