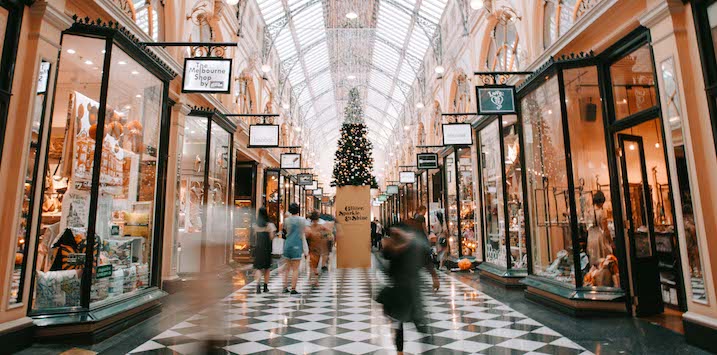 Is there even more woe in store for retailers?
You've probably noticed that shopping centres are changing. Gone are some of the old, familiar stores, and among the mix are likely to be a few empty and boarded-up shopfronts. This situation is playing out across the country, and is reflected in the latest data, which shows the retail failure rate at alarmingly high levels.
Even though I am a very reluctant shopper and consider a visit to a busy shopping centre to be roughly equivalent to a visit to Dante's fourth circle, I certainly have and it was  interesting to see this confirmed in a report by illion Data Registries released on 27 November which showed a sharp increase in retail business failures in September.
The retail failure rate is currently at the highest on record (since they started recording data) at 0.82 per cent (i.e. 0.82 per cent of all retail business in Australia failed in September 2018) which is a doubling in just 2 years and 1.5x higher than the overall business failure rate of 0.55 per cent.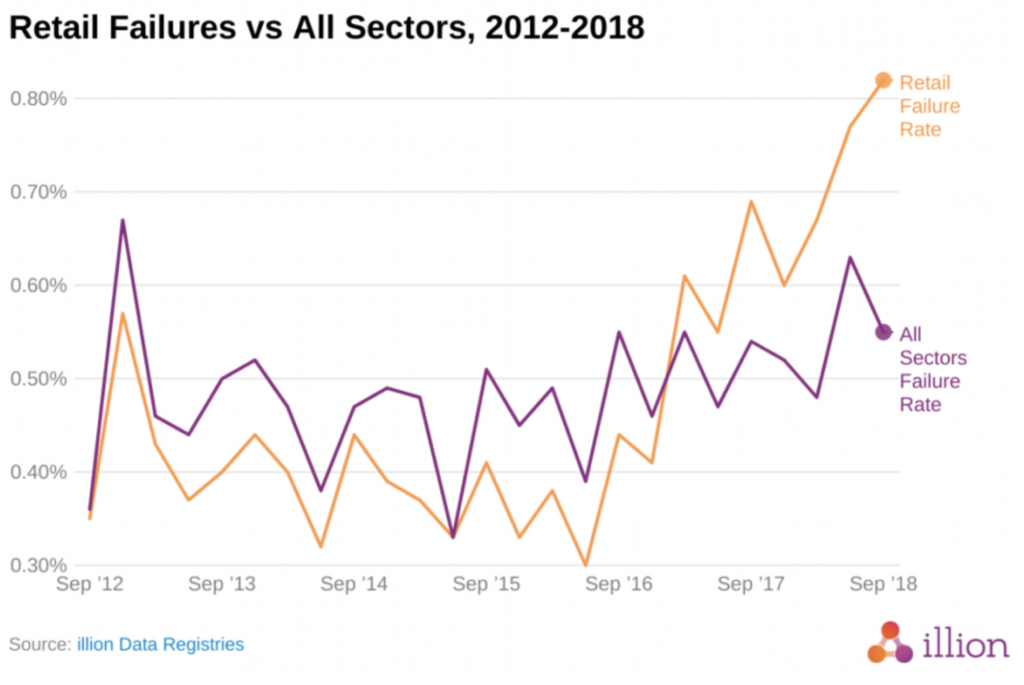 I am sure that most readers of this blog are familiar with the cause of this but the main ones as I see them are:
The average Australian has not had a wage increase for 3 years in real terms (i.e. adjusting for inflation) as can be seen from the chart below. We should also remember that a significant part of the inflation in the last few years has been energy costs which then reduces the amount people can spend in shops.
Negative wealth effect. As we have written before, there is a clear correlation between people's propensity to spend money and the development of house prices. With the housing market now turning, this is translating into a negative wealth effect and is hurting retailers.
The rise of online shopping including the entry of Amazon. Online shopping accounts for about 9 per cent of total retail spending in Australia and is growing by about 1 percentage point per year. Some of this share gain is of course going to retailers who have both a physical and online presence but a substantial portion is from new entrants who are gaining share from established retailers.
It is particularly telling as it comes just before the Christmas shopping season and it will be very interesting to see what will happen post the Christmas season. If the consumer does not spend up in the shops, I would predict that we will see another step up in failure rates as retailers will then have to deal with excess inventory that they have not been able to sell.