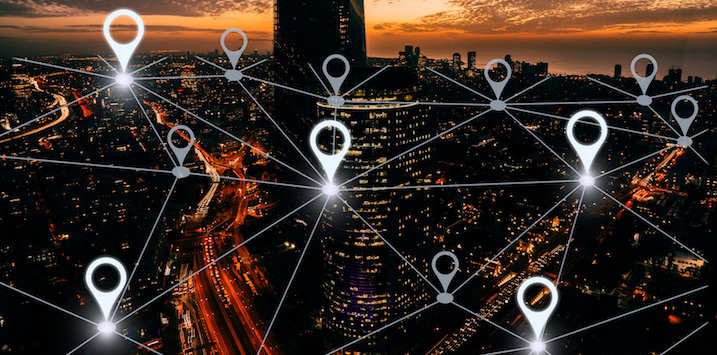 Is there an alternative to China's factories?
The escalation of the trade dispute between the U.S. and China over the past year has left U.S. companies scrambling to shift their production out of China. As these companies race to lock down manufacturing capacity in countries across South East Asia, can this reordering of global supply chains ever replace China as the world's manufacturing hub?
According to a series of recent Wall Street Journal reports, it will likely take years, if not decades, for countries such as Vietnam to catch up to China's manufacturing capabilities today.
For starters, consider the demographics and geography. China has a population of 1.4 billion, a land area of 9.4 million square kilometres and well-developed infrastructure ranging from roads, rails to ports. Vietnam, the country which has seen the largest percentage increase in exports to the U.S. since the trade war started, has 7 per cent of China's population and just 3 per cent of its land area, with underdeveloped infrastructure and already-congested ports. Even a country as populous as India lags far behind China as a global manufacturing centre due to skill shortages, infrastructure constraints and government regulations. So even without considering manufacturing capabilities, it is apparent that China's long-established position at the centre of the global supply chain will be difficult and costly to shift.
When we take manufacturing capabilities and supply chain into consideration, the picture becomes even more grim for U.S. companies trying to relocate production out of China. While countries such as Vietnam, Cambodia and Bangladesh have gained share of labour-intensive textile manufacturing in part due to rising wages in China, they lag China by years when it comes to automation and the manufacture of advanced components such as integrated circuits, or even precision-cast components in substantial volume. Vietnamese manufacturers interviewed by the Wall Street Journal have said that foreign firms' interest in local factories has increased significantly, but they are bottlenecked by labour shortages and skill gaps. Production that could be shifted to Vietnam was largely limited to basic components, packaging and assembly; everything else had to be imported. In any case, the production that does find its way out of China is being fragmented across disparate geographies.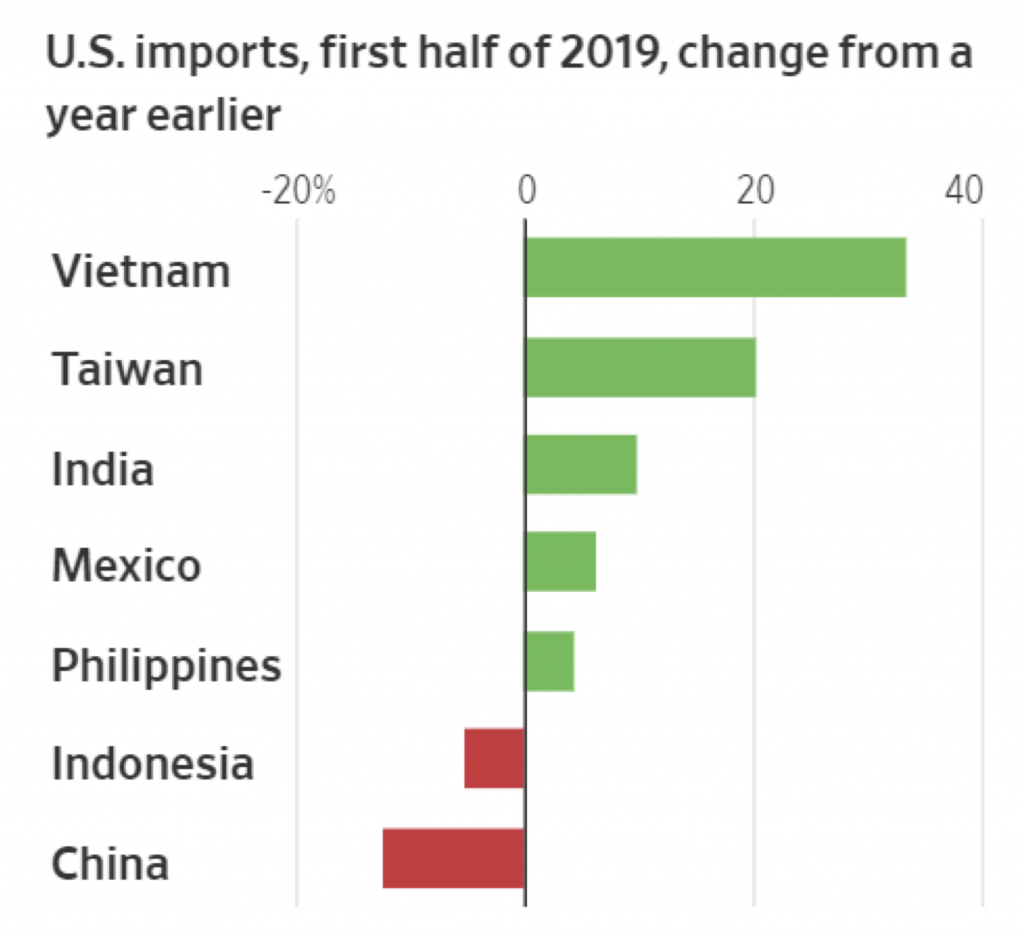 Source: U.S. Census Bureau, The Wall Street Journal
All of this adds up to more complicated supply chains, longer delivery times and higher costs for U.S. companies. Considering the investment costs and disruption incurred by reordering supply chains, it is unlikely that U.S. companies would seek to undo this shift away from Chinese factories even if the current trade dispute is resolved in the near term.
Ironically, Trump's tariffs have resulted in very little manufacturing being brought back onshore in the U.S. It wouldn't be entirely surprising if Trump decided that in order to Make America Great Again, he'd have to levy tariffs on some more trading partners.