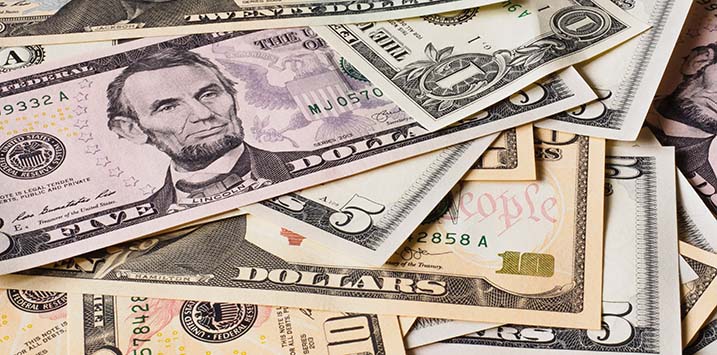 Is the Aussie strong or the greenback weak?
Large moves in global currency markets are always worth pondering. They don't happen all too often and usually reflect large, global, macroeconomic changes that investors ought to keep an eye on. The recent strength in the Aussie dollar is an interesting case in point.
Putting aside the large dip and rebound in March and April, the Aussie dollar has continued to appreciate by around 10 per cent in the last three months against the US dollar. This is a significant move and, as noted by RBA Governor Philip Lowe recently, the Aussie dollar "has appreciated, to be around its highest level in nearly two years."
As always, there are a number of countervailing forces on the Aussie dollar. First, with travel restrictions in place, foreign visitors cannot easily come to Australia and consume – a clear headwind for the currency.