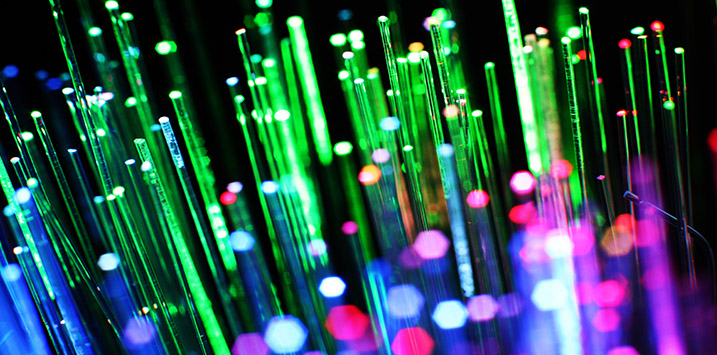 Is it time to buy Vocus and TPG?
Since September, shares in Vocus Communications (ASX: VOC) and TPG Telecom (ASX: TPM) have been savaged by the market. Margin pressure coupled by the possible entry of new competitors has led to a wave of selling. The upshot is that these telcos are now trading on seemingly attractive multiples. So, is it time to buy?
Back in August, we outlined our case for Vocus Communications Limited (ASX: VOC). While we believed it to be a quality company, its share price had exceeded our estimate of fair value and the growth assumptions required to justify a share price of near $9 were in our view too optimistic.
Since then, the share price has fallen back to below $4. Over this timeframe there has been a significant amount of talent leaving the business – James Spencely, Tony Grist, Head of Sales Matt Hollis to name just a few. FY17 earnings expectations have also been downgraded and the firm's future profitability is in question given concerns over the cost of reselling NBN retail services.
However, relative to the firm's historical financials this telco looks like a bargain. So why don't we buy more?
The same case could be made for TPG whose share price has fallen from circa $12 to around $7.
A couple of issues come to mind. Firstly, as above, it's very difficult to get comfortable around the margins that an NBN reseller can earn over the long term. Many market participants have an opinion on what it could/should be – however, there's no solid evidence as to who's right.
To illustrate this point, I'll use an example. Let's consider an average NBN plan costing about $70 per month with a speed of 25mbps. The retail provider earns $63 after GST and might have to pay about $15 per month for staff/overheads leaving $48 for wholesale costs and its own margin.
If the $70 NBN plan has a speed of 25 mbps, it'll cost the telco $27 per month to connect to the NBN, so $21 is left. We still have bandwidth charges (known as connectivity virtual circuit charges, or CVC charges, which are paid to NBN) and the retails provider's profit margin to think about.
Most market estimates peg CVC in the range of $15-$20 for a plan like this meaning an operating profit of $1-$6 per plan per month. Hardly a compelling proposition.
More bullish investors are pointing towards NBN's intentions to introduce discounts to retail providers who buy capacity in bulk and that because of this, retail provider margins would supposedly rationalise. This might end up being true, but whether the discounts are enough to rationalise margins is uncertain. Further, data demand by retail broadband consumers is growing at circa 30-50 per cent p.a. meaning that any discounts would need to be a greater magnitude to offset this grow as well as rationalise provider margins.
And let's not forget, what of new entrants? Vodafone is proposing an entry into the market, as is MyRepublic and others. These additional competitors will also present margin pressure.
From a valuation perspective, it's not difficult to see upside for TPG and Vocus. But as the above demonstrates, that upside is dependent on a fragile set of assumptions that could easily change.
For now, the safety of cash seems like a better option.