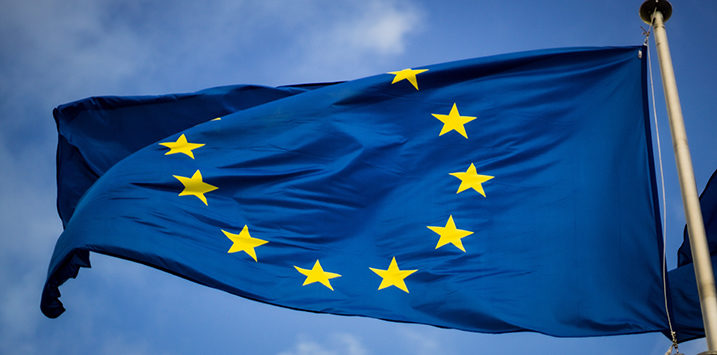 Is Europe heading for a recession?
Our financial media focuses on Australia, the U.S. and China, and pays scant attention to Europe. But from the little we hear, Europe is doing it tough. Economic growth is anaemic, and then there's the small matter of the Russian invasion of Ukraine and the impact on energy prices.
Most recently, Breville Group pointed to continuing weakness in the region, where it sells kitchen appliances and coffee machines, and particularly a more challenging consumer environment and consequent retailer destocking as reasons for its results not being stronger. Corporate Travel Management said its European business EBITDA was down 19 per cent compared to the prior corresponding period, and James Hardie's Europe Building Products segment revenue was down eight per cent in US dollar terms, and EBIT decreased 86 per cent.
Despite these pronouncements, many investors don't have context. Euro Area quarterly GDP Growth has just slowed to its weakest reading in almost two years.
According to Eurostat, the Euro Area economy grew by only 0.1 per cent in the final quarter of 2022 versus the prior quarter. Germany and Italy's GDP contraction of -0.2 per cent and -0.1 per cent, respectively, helped Europe register the weakest quarterly economic growth rate since the first quarter of 2021.
Despite predictions to the contrary, Europe is managing to stay out of recession. On an annual basis, the Euro Area economy expanded by 1.9 per cent. It was the slowest rate of year-on-year growth in seven quarters but it's not a recession.
Figure 1. European GDP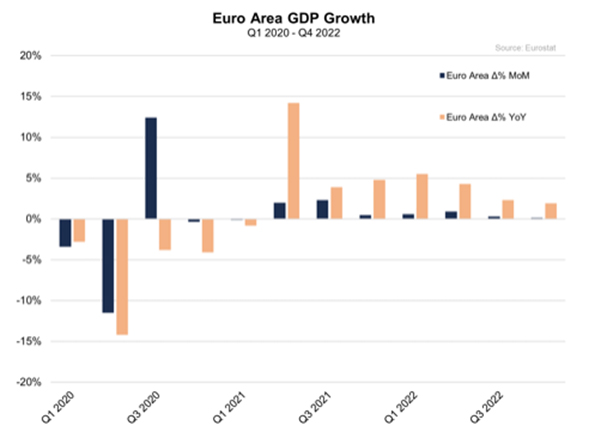 Source: Eurostat
Separately, the EU recently voted to approve legislation which has the effect of banning the future sale of petrol and diesel cars and vans. In order to sell vehicles in Europe, carmakers will have to cut emissions by 100 per cent by 2035 compared to 2021 levels. That means all new cars and vans will be CO2-emission-free. Alongside an ambitious revision of targets for 2030, the 2035 zero-emissions standard is also more aggressive than hitherto expected.
The Montgomery Small Companies Fund own shares in Breville and Corporate Travel Management. This article was prepared 16 February 2023 with the information we have today, and our view may change. It does not constitute formal advice or professional investment advice. If you wish to trade these companies you should seek financial advice.