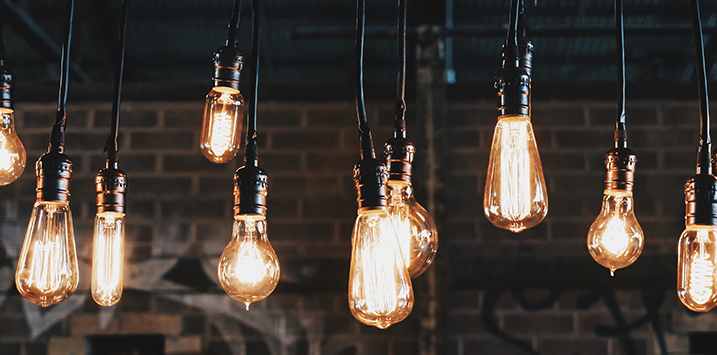 Is Beacon Lighting shooting the lights out long-term?
Beacon Lighting (ASX:BLX) supplies and distributes lighting and fans through a network of 117 company stores and two franchised stores, five of which were opened in FY22. The company's own research suggests capacity for 184 stores in Australia.
After rallying 571 per cent, from its pandemic-inspired share price lows, to $3.22 in January this year, Beacon Lighting's shares fell 46 per cent to $1.75 in June amid a broader market sell-off related to inflation fears and rising interest rates. Since then, Beacon's share price has experienced a 35 per cent rise to $2.37. Since the beginning of calendar 2020, the market capitalisation has been as low as $107 million and as high as $719 million.
These movements in the company's market value are akin to a light switch played with by a child. Much less variable however has been the company's results. For FY22 the company reported record sales of $304.3 million, record EBITDA of $92.7 million and record NPAT of $40.7 million.
On a company store comparative basis (like-for-like), first half sales were down 7.1 per cent, thanks to the last wave of Australia's lockdowns. In the second half however same store sales were up nine per cent, resulting in a full year comparative store sales increase of 0.3 per cent. 
Growth by sales channel
Trade sales increased by 22.3 per cent. Online sales increased 31.3 per cent and online trade sales rose 67.6 per cent. Online sales now represent 12.9 per cent of retail sales. And after less than 12 months since the Beacon Lighting USA Business-to-consumer website went live, Beacon International U.S. sales grew by 51.9 per cent. From offices in Hong Kong, Germany and the USA, total international sales now approximate $16 million, after increasing 27.9 per cent in FY22.
Margins all came in stronger than expected with a gross profit margin up 50 basis points to 69.1 per cent. The EBITDA margin expanded from 29.8 per cent to 30.5 per cent.
The balance sheet revealed a 37 per cent increase in inventory to $93.1 million which largely explains the lower cash flow from operations. Lower payments to associates than last year however had a helpful positive effect on cash flow.
Beacon's NPAT exceeded some analysts estimates by as much as 15 per cent with some analysts expecting profits to decline. More importantly, strong sales momentum has continued into the first half of the new 2023 financial year with the company describing the performance as 'encouraging'. And if customer deposits are anything to go by, they have risen by 36 per cent.
Many analysts are negatively predisposed to retail sales and consumption 
Analysts are tending to play down good results from retailers believing a wave of poorer performance is ahead. 
Beacon however has described positive momentum continuing in the first weeks of the new financial year, and investors should keep in mind the trade and commercial arms of Beacon Lighting. An additional five new stores are planned for FY23.
The business continues to target a Trade Sales growth rate of greater than 25 per cent in the 2023 financial year. A re-launch of the Beacon Trade Club web portal will make it easier for members to refer others, while Beacon will also continue to acquire new trade products to build a broad range of products for trade customers.
A little history
Over the longer-term, a comparison of 2022's result with those of 2016 provides some insight into the value of this business. Back in 2016 the company earned a profit of $18.3 million on shareholders equity of $57.4 million (equity contributed by owners amounted to $62.7 million and profits retained from owners amounted to $37.7 million). The return on equity back then was 31.9 per cent, while return on capital contributed and retained was about 18 per cent. Interest bearing liabilities were $22.2 million.
Six years later, in 2022, the company earned $41.6 million after tax on total equity of $134 million ($72.3 million contributed and $104 million retained). Return on equity was 31 per cent and return on contributed and retained capital was 23.6 per cent. Interest bearing debt of $19.6 million in 2022 was a little lower than the $22.2 million in 2016.
In other words, the company is becoming a little more profitable, and therefore a little more valuable, as it grows. While the rest of the market focuses on next year's performance and whether retail trading conditions will deteriorate, long-term investors can focus on the ability of this business to at least maintain its return on equity as it grows and without the artificial benefit of more debt. 
At the end of the 2016 financial year, the company had 215.2 million shares on issue trading at $1.29 for a market capitalisation of $277.6 million. Six years later, at the end of the 2022 financial year, the company had 223.3 million shares on issue trading at $1.76 for a market capitalisation of $393 million. In other words the additional $23.3 million the company is earning in 2022 over the 2016 result has been capitalised at just $116 million (the difference between the market capitalisations in the two years in question) or just 4.97 times.  One marvels at the ability of the market to ignore the impact on value of a company that can grow its equity by while maintaining a high double digit return on that equity. 
Beacon lighting has grown its profits by 14.6 per cent per annum over the last six years while revenues have grown by 7.8 per cent, it has also grown its equity by 15.2 per cent per annum, meaning its return on equity has remained steady as it grows. This is akin to a bank account maintaining a double-digit interest rate while the balance grows at 15 per cent per year. With another 70-odd stores yet to be opened in Australia alone, one might reasonably expect these economics to continue for a while longer yet.
Perhaps that is why founder Ian Robinson, through his family's Heystead Nominees, still owns, and has maintained, a 55 per cent interest in the company.