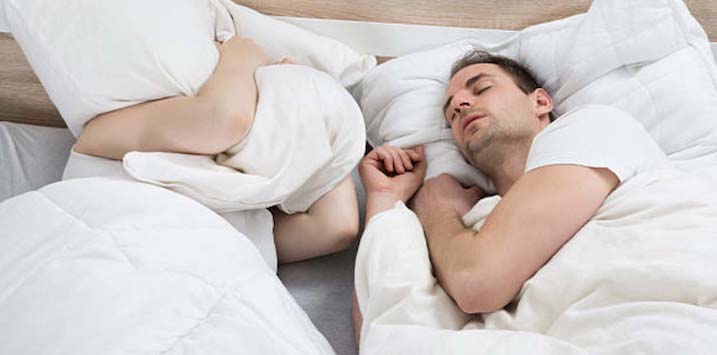 Investments like Resmed help us sleep better at night
Resmed (ASX: RMD) – the Aussie sleep apnea treatment business – is a company we really like. It's the largest position in the Montgomery [Private] Fund and second largest in The Montgomery Fund. And its 1Q results were again impressive, propelling the stock price to all-time highs.

We have repeatedly reaffirmed our liking for Resmed (see our June post and August video). As mentioned in the video, we strongly believed at the time of the full year results that management's guidance was very conservative, so we took advantage of the weakness in the share price to increase our position in the company.
With the recent release of its 1Q results, it is now becoming even more obvious that the market misinterpreted the guidance given in connection with the full year results. What the market took as disappointing in the guidance was that the management team was not guiding for a significant uplift in gross margin which would be expected if high margin masks shipments were to recover after a supply constraint associated with the introduction of a new model.
The 1Q results were very encouraging in that, even though gross margin did increase a bit, the reason it is not increasing more and why management is not guiding for a strong increase in margins is becoming clear to investors. The reason being that the sales of devices (the pumps you attach the masks to) are very strong which is indeed a positive development as it:
increases the installed base and sets the company up for the long term with recurring replacement mask sales and software revenues and
Is in itself a very profitable business even if not at the same absolute margin level as masks.
The result is that the share price was up 3 per cent yesterday and is now more than 20 per cent above the level it fell to after the full year results and where we increased our position to take advantage of the misinterpretation of the guidance.
This is therefore a good time to again reiterate the point how investors can take advantage of misinterpretations by doing the work and really understanding what the underlying drivers are.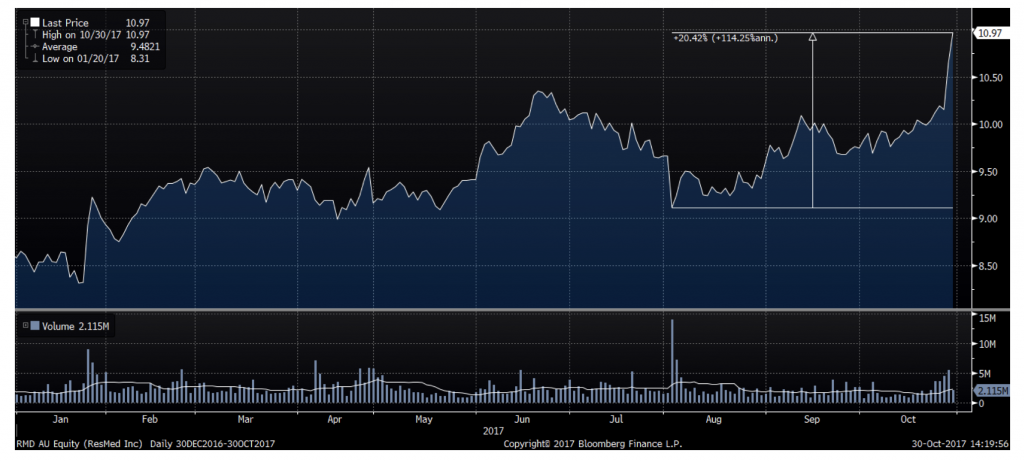 Please note that this is not a recommendation to invest in Resmed. We may change our view or position in a stock at any time for a number of reasons including movements in share price.  
The Montgomery Funds own shares in Resmed