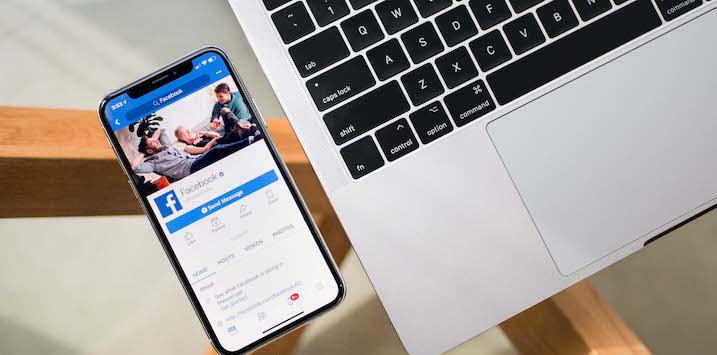 Internet Advertising is Accelerating
Every year around this time Mary Meeker, partner at venture capital firm Kleiner Perkins and former star technology analyst with investment bank Morgan Stanley, publishes "Internet Trends". The document consists of more than 300 slides illustrating key online trends around the world. I always find it fascinating and a great way to keep tabs on how the Internet is serving users, merchants, advertisers, publishers, platforms and more.
In this year's publication I wanted to highlight the trends in online advertising in the United States. This is an important market worth over US$100 billion and one which drives the prosperity of two of the Montaka and Montgomery Global funds' larger holdings: Alphabet and Facebook.
Despite concerns around a slowdown, quite the opposite was observed in the online ad marketplace over the past year. In 2018 online advertising accelerated, increasing by 22 per cent on top of a 21 per cent increase in 2017. You can see in the chart below that all this growth is being driven by the rise of advertising on mobile devices.
US internet advertising spend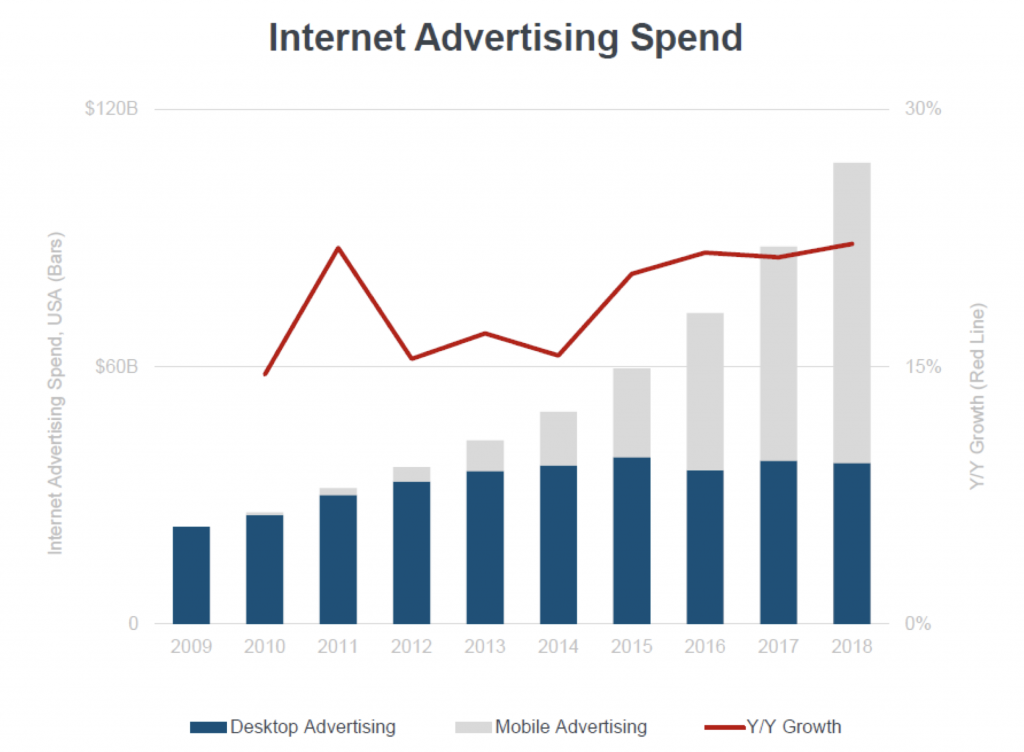 This trend bodes well for Alphabet, which owns Google and Youtube, and for Facebook. In the following chart you can see that both online ad platforms have grown strongly over the past two years and continue to do so.
US-based advertising platform revenue, global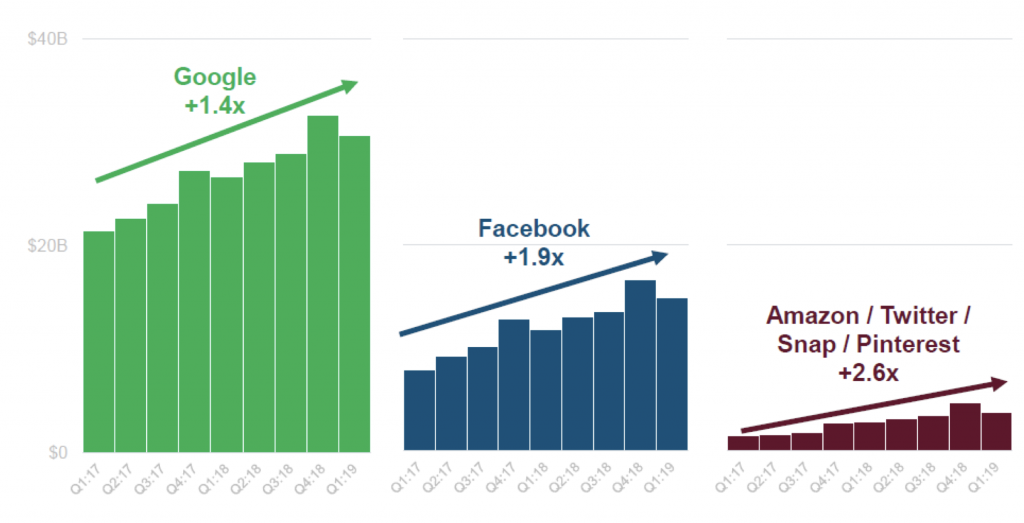 Interestingly, some new and smaller players are gaining a disproportionately large share of the growth in this marketplace. We think that this is predominantly being driven by the rapid growth in Amazon's own advertising business, which seems to be growing the market even beyond the gains being made by Google and Facebook.
Owning positions in Alphabet and Facebook is a wonderful way for our clients to benefit from the ongoing and rapid rise of online advertising in the US.
The Montgomery Global Fund and Montaka own shares in Facebook and Google. This article was prepared 18 July with the information we have today, and our view may change. It does not constitute formal advice or professional investment advice. If you wish to trade these companies you should seek financial advice.