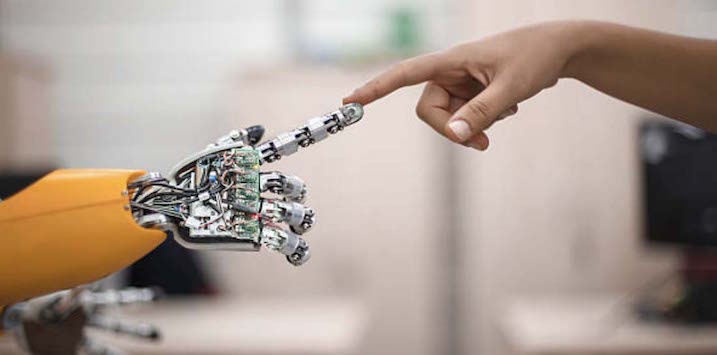 I am not a robot, I am a human being
As technological innovations increasingly edge into the workforce, many people fear that robots and machines are destined to take jobs humans have held for decades.  Over the last two decades, automation has replaced blue collar jobs in manufacturing and warehousing, and now white collar jobs are increasingly under threat.
Microsoft founder Bill Gates is so concerned about the impact robots might have on employment that he has suggested corporations pay a robot tax for roles that replace humans with robots.  Robots and Artificial Intelligence (AI) are going to have a profound impact on many occupations and robotic process automation (RPA) will have a massive impact on roles which are "rules based".
RPA optimises the execution of business processes, particularly where there is high volume repetitive work such as recognising a purchase order number on a scanned document and automatically processing it.  Theoretically, "knowledge workers" are freed up to add value.
In mid-2016, IBM opened the Watson Centre in Singapore's financial district, intended to be a hub where the 5,000 cognitive solution professionals working in the region can test new ideas using IBM's data analytic technologies.
Separately, Mastercard and the Singapore Economic Development Board signed a memorandum of understanding to develop transformative solutions with robots.
Mastercard's Singapore lab has already developed a payments app for the humanoid robot Pepper, which has been trialled in Asian Pizza Hut restaurants, taking meal orders and receiving customer payments.
In February 2017, the US arm of H&R Block announced that it was working with IBM's cognitive computing platform Watson to ensure its retail clients don't miss out on any tax deductions. Watson has been trained on the 74,000 pages of the US federal tax code and prompts a H&R Block accountant about deduction or claim opportunities as they complete a client's tax return.
Faster, cheaper computers and the cloud are adding grunt to reach AI and robotics, while the prospect for quantum computing promises a step change in terms of processing time.
The Commonwealth Bank of Australia (CBA) has invested $15 million in the University of NSW Quantum computing project, and it will be interesting to see whether the transformative potential is realised over medium-term, and the degree it is realised in terms of "savings" related to CBA's labour force.
Finally, when Donald Trump was running for President in the November 2016 US election, he promised voters from the American "rust belt" to "make America great again" by bringing back manufacturing which had been lost to low cost developing economies over many decades. Trump seems to have misjudged the influence robots and artificial intelligence will be having on society, as illustrated in the following Amazon link.