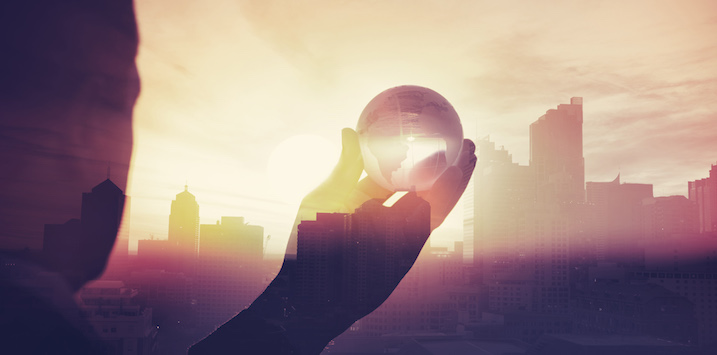 How Sharp Is Your Lens?
How does one obtain an edge in investing? While Peter Lynch – the manager of the storied Fidelity Magellan Fund – once said that "the person that turns over the most rocks wins the game", is it possible for one to gain an advantage from analysing the same information that other market participants possess? The answer is absolutely.
There are two parts to obtaining an investing edge: (i) get better information than other investors (without venturing into the realm of insider trading, which is illegal); and (ii) analyse the same information that other investors have and extract better insights.
While turning over the most rocks is a critical part of the research process, and one that the global team follows rigorously, it's an interesting thought experiment to examine the role of information analysis, as opposed to information collection, in generating alpha (i.e., investment outperformance).
We all view information through a unique lens, coloured by preconceived notions that are a result of our prior experiences. As important as objectivity and impartiality are when investing, two respected investors will seldom reach the exact same conclusion when analysing a set of facts.
This dynamic creates opportunity, as an investor can bring to a given piece of information a framework and set of background knowledge that is superior to other investors, and in doing so can create an investing advantage for themselves.
The premise of this advantage is that information needs to be analysed in some way before it is fed into the decision-making process, and that not all analysis is created equal. It brings to mind the pithy quote by Clifford Stoll, the American astronomer: "Data is not information, information is not knowledge, knowledge is not understanding, understanding is not wisdom." For some, data will remain data; but sustainable investing outperformance is generated when data can be converted into both understanding and wisdom.
Having a sound investing framework, and remaining faithful to that framework through market cycles, can be a source of investment advantage when looking at pieces of information.
Let's consider a stock with a P/E ratio of 25x. An investor whose valuation framework solely considers the P/E ratios of stocks, let's call him Investor A, might conclude that a P/E of 25x is expensive, as there are many other stocks trading at P/Es of 10x which represent much better opportunities for profit.
However, another investor with a more sophisticated framework, Investor B, may look at the enormous growth rates of this business, the high returns on incremental capital, and conclude that on a cash flow basis, the stock is dirt cheap. While both investors had access to the exact same information in the company's Annual Report, the pieces of information utilised by Investor B were simply of no use to Investor A. In other words, they did not form part of Investor A's investment process and were thus ignored; he was only able to see the seemingly high P/E ratio of this stock. By virtue of his inferior investing framework, he passed up a veritable opportunity to profit.
The global team follows a thoughtful and proven value investing mantra that seeks to invest in high quality businesses that are trading for less than they are worth. However, we are also cognisant of the importance of a robust investing framework in analysing information and producing superior investment outcomes.
We thus convene to reflect deeply on our investment framework and whether there are areas that can be improved. We can confidently say that our investment framework continues to evolve by incorporating the insights and learnings each year brings. We seek to remain diligent in applying this framework to protect and grow the capital of our clients.