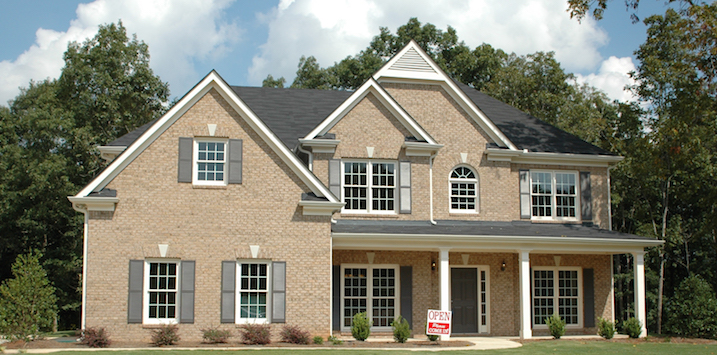 Home prices back at peak levels…in the US
After writing a piece on Aussie home prices last week, I thought it only fair to follow up with something closer to Montaka's second home here in New York. While all our readers will be aware that Australian home prices have taken a turn down over the last 15 months or so, how many know what happened to US home prices since they tumbled in the turmoil of the financial crisis of 2008-09?
Well, the answer is quite clearly illustrated in the chart below, courtesy of the Financial Times and Bloomberg.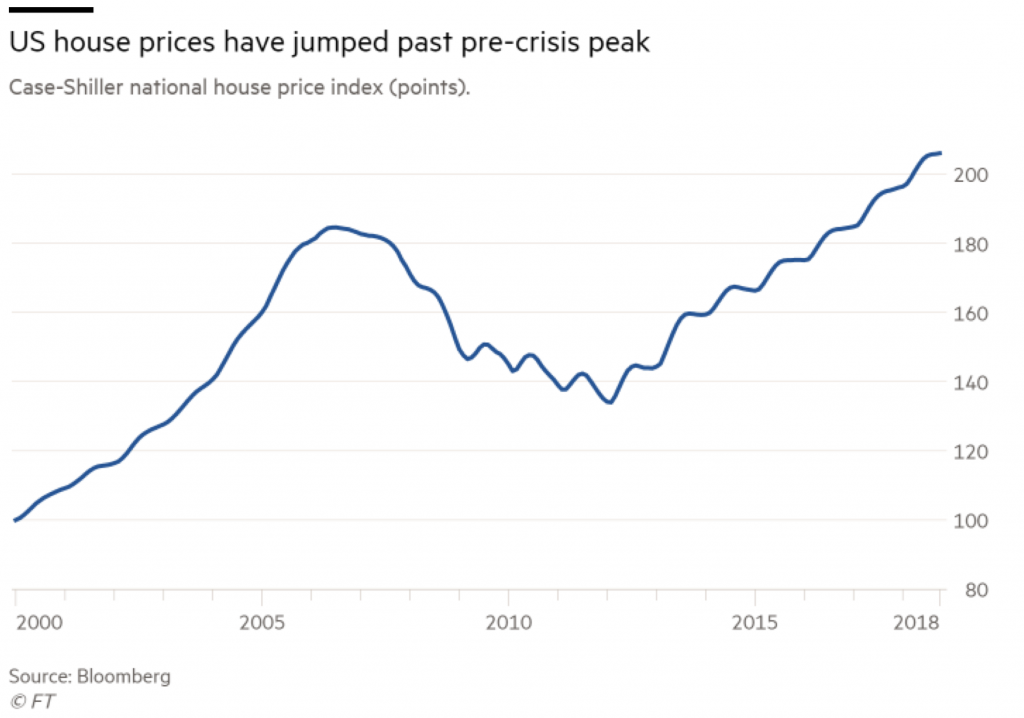 This chart shows the move in the Case-Shiller national house price index starting at a level of 100 in 2000. At the peak in 2007 home prices in the US had risen more than 80 per cent before going on a steep decline from around 2008 and bottoming in 2012 at an index level of less than 140. That's a loss of about a quarter of the value of a home.
Since then it's only been one-way traffic. The index has gone "bottom left to top right" as they say for the better part of half a dozen years. Home prices are now around 10 per cent higher than the 2007 peak, after gaining by about half from the trough. But will this momentum be sustained?
Its hard to see such robust performance from here. Affordability has fallen and interest rates are up – albeit still low by historical standards. At the same time the number of houses sold has moderated and started to turn down. Gains may continue from here, but they probably wont be as easy as they have been.