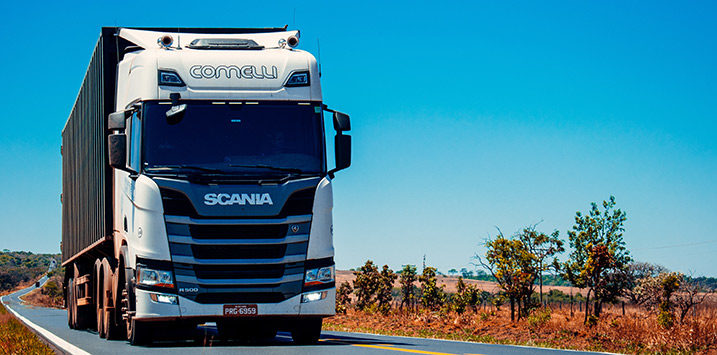 High interest rates send autonomous vehicles into reverse
For some time, we've been warning that rising interest rates would have catastrophic consequences for many profitless 'prosperity companies' (companies with no profit, and no prospect of making any). In particular, we've written that funding for these firms would dry up, leading to cuts in jobs and research and development (R&D), and that some firms would go under. Well, it's all playing out as we predicted. And amid the carnage, one of the less publicised consequences is the impact on companies developing self-driving vehicles.
On 26 April, retail and technology giant Amazon announced it is shutting down its Halo Health Division, a healthcare and technology business – known for its health and fitness trackers,  effective 31 July, among other divisions. The layoffs are part of the 9,000 employees announced in March. The 18,000-person layoffs announced in January bring the total to 27,000 job cuts or eight per cent of Amazon's corporate workforce this year.
According to the Wall Street Journal, ride sharing company, Lyft will cut about 1,200 workers, or 30 per cent of its total workforce.
On April 18, Meta, the owner of Facebook, stated that it expects to lay off 10,000 jobs in the coming months. This is on top of the 11,000 jobs that were cut in November.
Electric-vehicle maker, Lucid announced on March 28 that it is laying off 1,300 employees, or 18 per cent of its workforce, to be completed by the end of Q2 2023.
And these layoffs are in addition to those announced by Livespace, Twitch, Netflix, Roofstock, Indeed, Accenture, Salesforce, GitHub, Shift, Roku, Atlassian, Alerzo, Cerebral, SiriusXM, Y Combinator, Klaviyo, Twitter, Evernote, Jumia, Convoy, Zoom, Dell, Pinterest, Paypal, Arrival, Waymo and dozens more, this year alone.
Indeed, the last company in that list, the self-driving hopeful Waymo, is topical not only because it's a flagbearer for tech layoffs but also because the dearth of R&D funding is hitting the dreams of many self-driving aspirants, especially self-driving trucks.
Many experts regard self-driving trucks as commercially less challenging than autonomous passenger cars. Despite this, they have not been immune to the consequences of higher rates and the associated funding drought. 
The dream of self-driving trucks – notwithstanding the alleged fraud committed by the founder of autonomous truck company Nikola (the company is alleged to have pushed a truck down a gently sloping hill to give it the impression it was driving autonomously) – has been they could help freight companies fill the gap between rising demand for services and the nationwide shortage of drivers while simultaneously lowering costs, reducing fuel consumption and improving safety.
Now, with capital predictably drying up, commercialising self-driving semis is much further out of reach.
Many of the autonomous hopefuls, such as Embark Trucks, which went public in a SPAC deal in 2021, is liquidating. Meanwhile, corporate infighting at TuSimple, and its ties to China, kyboshed a partnership with Navistar. (U.S. regulators are also concerned about TuSimple's ties to China.) And the recently trimmed down Waymo is delaying the rollout of its driverless trucks.
To be fair, a few developers still say they're on track to deliver autonomous 18-wheelers in the next 24 months, including Aurora Innovation, Daimler Trucks subsidiary Torc Robotics, Gatik and smaller players such as Waabi and Kodiak Robotics.
But Aurora's last financial year loss of US$1.7 billion means further capital raisings will be needed to see autonomous trucks on the road, and that funding is anything but certain.
Meanwhile Aurora's co-founder Sterling Anderson is reported to have said sentiment towards autonomous driving technology has soured. He is reported to have told Axios "People have become jaded about the industry and whether they can believe it".
Well, Duh!
When interest rates are rising and predictions of recession abound, capital becomes anything but patient.
At best these companies will face increasing pressure to demonstrate commerciality in a reasonable time frame. That will be harder given slowing funding will inevitably mean cost cuts. Rising revenue will also have to be demonstrated but that cannot happen when R&D will have to be staggered. 
Executing an autonomous future is a lot harder when the numbers need to add up. No longer can R&D occur amid a bottomless pool of funds seeking any return above zero.
Autonomous trucking may not arrive until the next misallocation-of-resources boom. Until then, driverless trucks will probably remain in neutral.