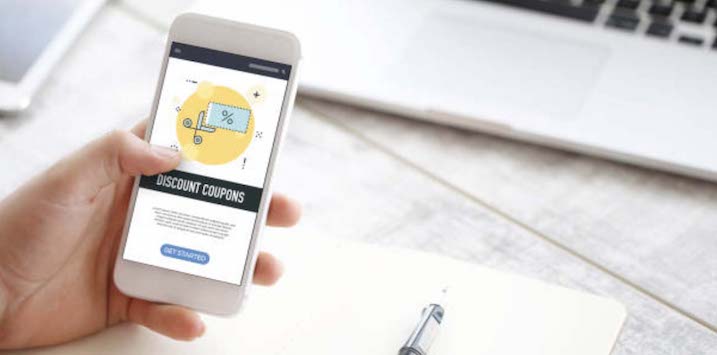 Groupon Becomes its Own Groupon
Famous for creating the concept of online daily-deals back in 2008, Groupon was one of the earlier tech start-ups to reach "unicorn" status (valuation of $1 billion or more) with its launch timing ironically perfect, in the midst of the 2008/2009 financial crisis and impending U.S. recession.
As consumers tightened purse strings, value products and discounts were sought out while local businesses (restaurants, etc) needed a way to get customers to spend. Traditional advertising (television, magazines, etc) is less effective during a recession, which made Groupon's launch timing perfect, connecting discounts with customers and creating a new advertising medium for businesses (daily discounts), while leveraging the power of the internet.
What followed was spectacular revenue growth, user engagement and eye popping private valuations, which reached crescendo as Google offered to buy Groupon for $6 billion in 2010, despite the business losing over $400 million that year. Amazingly, Groupon rejected Google's offer, believing its future as an independent company would be brighter, and instead listed on the NASDAQ. Groupon was initially right, with its valuation eclipsing $16 billion (~$26/share). However, the euphoria was short lived and it subsequently collapsed, with the market ascribing a $2.1 billion valuation to the enterprise today.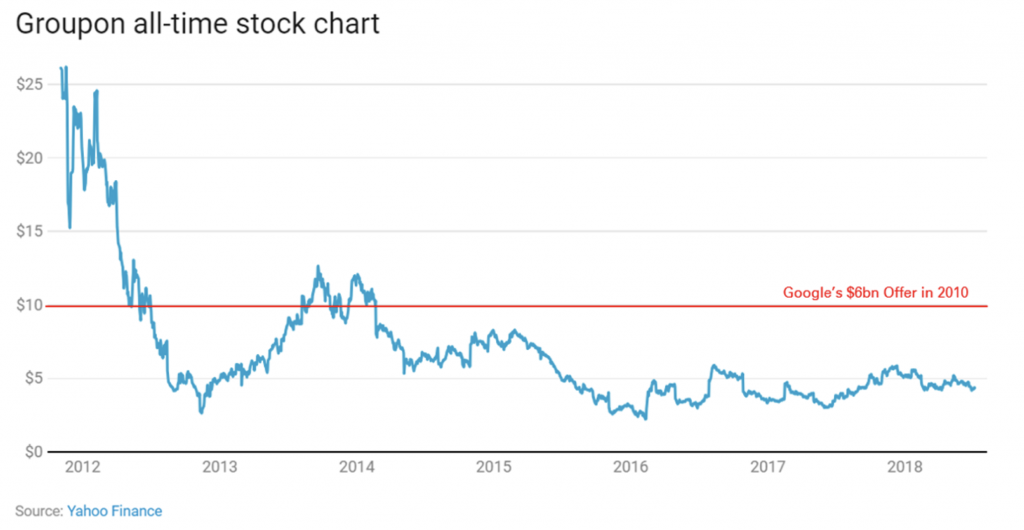 Revenue growth for Groupon ceased in 2014 and has contracted ever since, while the business hasn't made a meaningful profit over the course of its existence. While Groupon fails to meet Montgomery Global's standards for a high-quality business on multiple fronts, of particular note is its lack of a defensible moat against competitors.
This was made abundantly clear in 2016 when Groupon acquired its primary competitor, LivingSocial for a jaw dropping $0 in 2016 (i.e. for free). Amazon once owned a third of LivingSocial in addition to operating its own local deals business, but decided the business was not worth pursuing and shut it down in 2015. Which raises the natural question: what does the market see in the business today that Jeff Bezos missed ~3 years ago.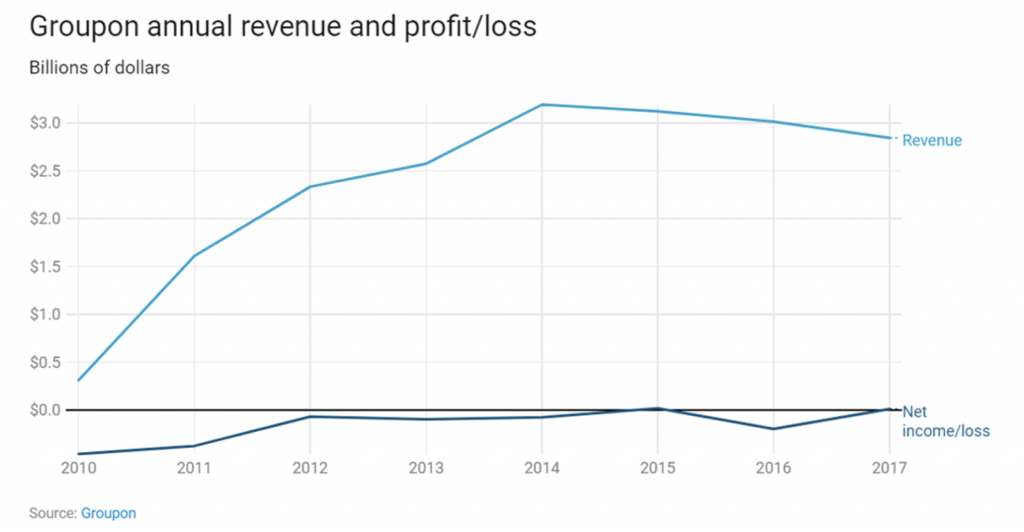 While the market still sees value in Groupon, the company seems to have finally thrown in the towel, with reports surfacing it had hung the For Sale sign around its neck, appointed advisers and was looking for a buyer. With Groupon's valuation more than 85 per cent below its peak, it looks like the company has itself become a Groupon discount-deal!
The Montgomery Funds own shares in Google. This article was prepared 13 July 2018 with the information we have today, and our view may change. It does not constitute formal advice or professional investment advice. If you wish to trade Google you should seek financial advice.
Groupon was one of the earlier tech start-ups to reach "unicorn" status with a valuation of $1 billion or more. Although its valuation is now more than 85% below its peak.
Click To Tweet