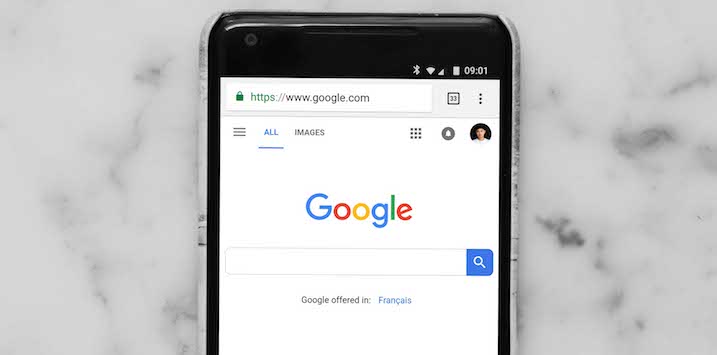 Googling Alphabet's Earnings
I thought it would be worth spending some time addressing Alphabet's most recent quarterly financial result, not only because it's businesses are massive in scale and value, with operations that are important to billions of people around the world (FYI Alphabet owns Google and YouTube), but also because Alphabet is an important holding in the Montaka long portfolio.
Alphabet's result was characterised by strong revenue growth, but the market's focus was on deceleration. Alphabet generated total revenue of $36 billion in the quarter, up 17 per cent on the prior year. However, revenue growth had recently been sustained at rates above 20 per cent and the shortfall was a concern for the market. We dug deeper.
Alphabet's revenue growth moderation was driven by a slowdown in the key advertising services business (over 80 per cent of company revenues). While still strong, growth in advertising services revenue slowed to 15 per cent and fell below 20 per cent for the first time in seven quarters. There are some caveats that investors need to be aware of.
Firstly, currency headwinds – translating non-US dollar revenues into US dollar revenues at unfavourable exchange rates – represented a 3 percentage-point headwind in the current quarter and were a strong tailwind in the year-ago quarter. We can clearly see the bump up in growth around Q1 2018 in the chart below, and the dip in growth this quarter. Looking through this, the average growth across two years is still around 20 per cent and is in line with recent trends.
Alphabet's advertising services revenue growth year-on-year (blue) and year-over-two-year (orange) average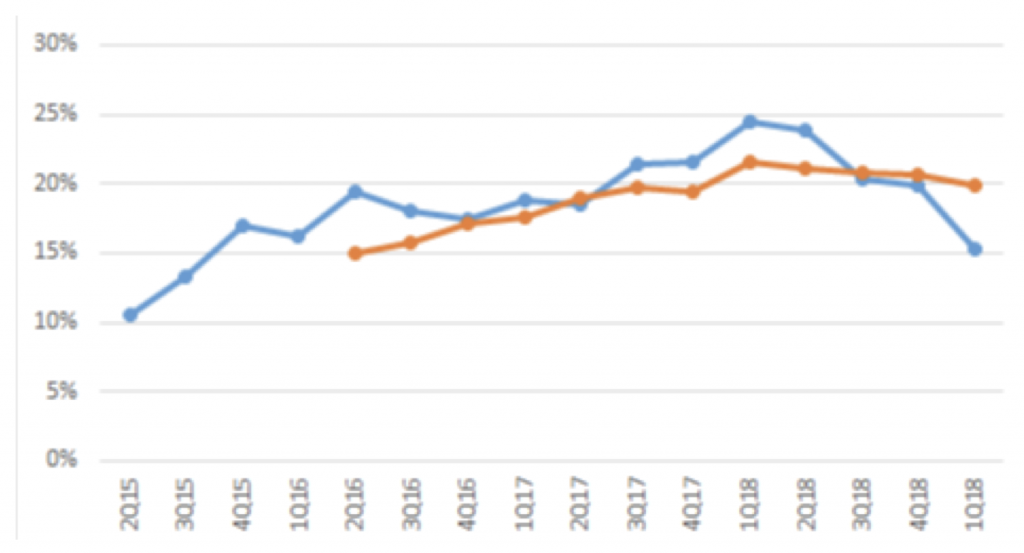 Secondly, we were aware that Alphabet was faced with some controversies this quarter relating to content on YouTube. Marketers were reported to have pulled advertising against some videos and Alphabet has had to come up with product fixes. Product changes in other areas also contributed to the quarterly softness. The key point here is that one quarter does not make a trend and the nature of business is that changes and responses occur all the time. A little lumpiness around that doesn't necessarily change the earnings power of the business.
The market's myopic focus on Q3 2019 ad revenues may mean investors are missing a hidden (giant) gem: Alphabet's own cloud business. Following in the footsteps of Amazon's AWS and Microsoft's Azure, we estimate that Google Cloud is now a $10 billion-plus annualized revenue business. Alphabet still doesn't break this business out in its financial disclosures and while it continues to scale it is probably a drag to profit margins. But its big, and powerful, and valuable.
Worldwide cloud infrastructure spending and annual growth

Source: canalys
We think Alphabet's advertising services business is still growing powerfully and investors will benefit from many other businesses that may not be obvious just yet.
Alphabet's share price over the past five years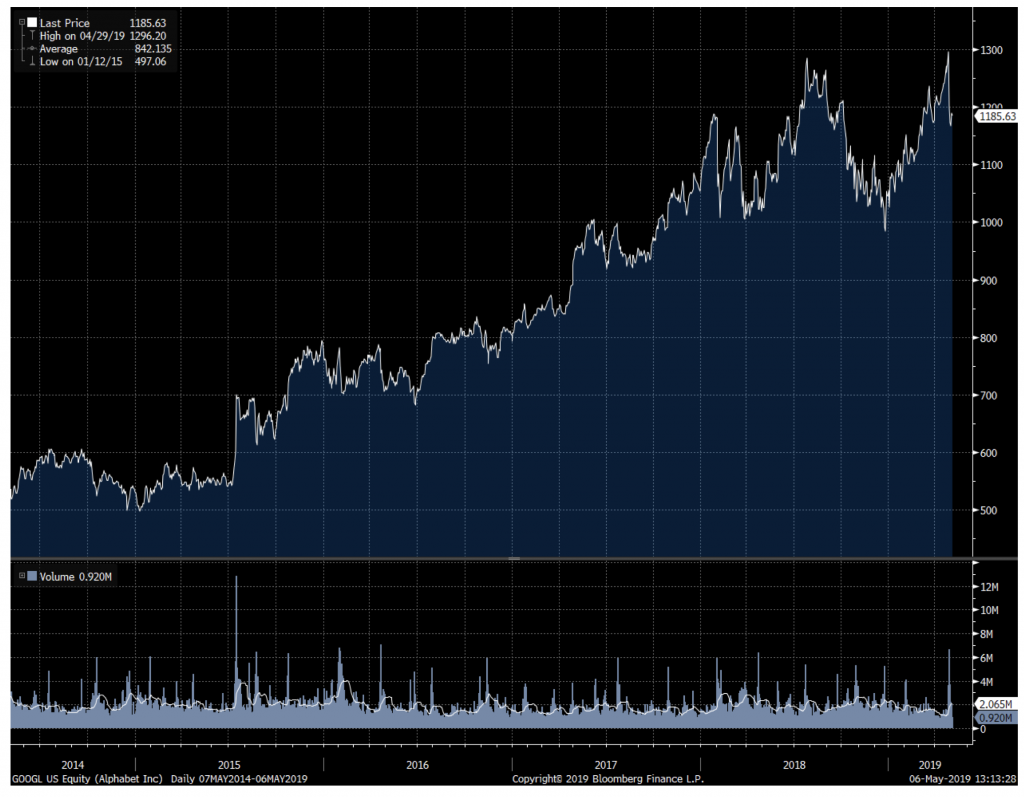 Source: Bloomberg
The Montgomery Global Fund and Montaka own shares in Alphabet. This article was prepared 22 May with the information we have today, and our view may change. It does not constitute formal advice or professional investment advice. If you wish to trade Alphabet you should seek financial advice.
Alphabet's recent result was characterised by strong revenue growth up 17% on the prior year, but the market's focus was on deceleration. Why? Click To Tweet