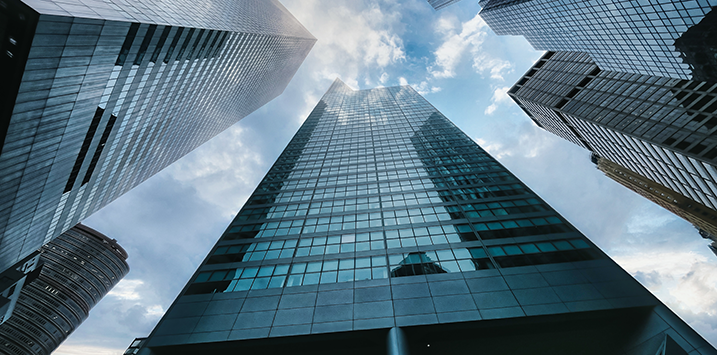 Goodman Group's profit doubles
Following on from material swings in the fortunes of property developers and managers including Dexus (ASX:DXS) and Vicinity Centres (ASX:VCX), Goodman Group (ASX:GMG) reported a doubling in profit for the first half of FY22. The Goodman Group result was very strong.
Global property manager Goodman Group is arguably one of the highest quality property managers in the world and a top five position for The Montgomery Fund. This week the company reported a stunning $2 billion profit for the six months to December. The good news was backed up with a second upgrade to full-year earnings guidance.
The Goodman Group result was very strong with momentum in the underlying business continuing to build. Acquisitions also set the company up for solid growth over the next 3-4 years.
And while higher construction costs are par for the course in a post-pandemic inflationary environment, Goodman has been able to offset the economic impact through double-digit industrial rental growth across many of the world's major cities in which Goodman Group operates. Of course the rising rents support property valuations too.
Referring to rental increases of 4-5 per cent annually, CEO Greg Goodman is reported to have said this is, 'at the low end' but 10 to 20 per cent in other parts of the world such as in Los Angeles, Sydney and London adding "Warehouses are full up in Sydney and Europe and there's hardly any space available in New York."
Goodman further told journalists "In Los Angeles, where rents are rising 10 to 15 per cent, there are only one or two buildings available [for lease] and Goodman is building both of them."
The $2 billion profit for the first half of FY21 was driven by a 346 per cent increase ($1.65 billion) in the value of Goodman's global industrial properties. Underlying operating profits jumped 28 per cent to $786.2 million. Reflecting the ongoing bullish outlook, management noted performance fees in 2H22 would be higher than 1H22, and forecast a 20 per cent increase in earnings per share for the FY22 full year.
Goodman Group reported occupancy at 98.4 per cent and like-for-like net property income growth of 3.4 per cent. It also reported a property development pipeline of $12.7 billion across 81 projects, which is 51 per cent higher than a year ago.
Goodman Group's result beat in every division and on key metrics like WIP, commencements, completions, assets under management and the percentage of completions going to partnerships.
Capital intensity increased, but this is to be expected given the ramping up of development production activity.
The only yellow card was the massive jump in employee share expense during the period. WIP is expected to remain pretty consistent at current levels through FY23 and FY24, but completions will increase toward the A$7.0 billion level to drive increases in development profits. Additionally, Goodman Group is sitting on A$242 million of unbooked development profits as at 31 December that will be booked once the projects are sold to partnerships in the next 18 months.
Additionally, the A$1.3 billion increase in asset valuations was driven by a fall in the average capitalisation rate from 4.7 per cent at 30 June to 4.0 per cent at 31 December. With interest rates starting to move up however, it is going to be difficult for cap rate compression to deliver meaningful asset valuation uplifts from here. However, the acceleration in rental growth from here is positive given the quality and scarcity of Goodman Group's portfolio of assets in key markets.
The Montgomery Funds owns shares in Goodman Group. This article was prepared 18 February 2022 with the information we have today, and our view may change. It does not constitute formal advice or professional investment advice. If you wish to trade Goodman Group you should seek financial advice.