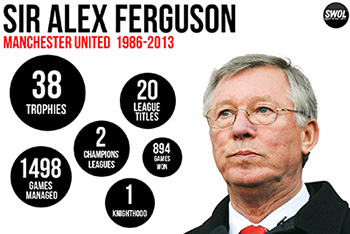 Getting the best out of the team
After 27 seasons at the helm of Manchester United Football Club, Sir Alex Ferguson has announced his retirement. Winning thirteen Premier League titles, five FA Cups and 2 UEFA Champions League titles in the 'up-this-year, out-the-next' world of professional sport is an extraordinary result.

Sustaining peak performance over not just years but decades may be the single most difficult challenge for executives.
In a recent case study entitled Sir Alex Ferguson: Managing Manchester United, Harvard Business School Professor Anita Elberse said of Ferguson, "He seemingly knows what to say when and understands what different players need . . . He holds everyone to the same high standards but will tailor his approach to different personalities".
He is commanding when the situation requires. As Ferguson himself said, "You can't ever lose control – not when you are dealing with 30 top professionals who are all (multi) millionaires. And if anyone steps out of my control, that's them dead".
Getting the best out of the team is every leader's challenge and Australian business is no different. We believe that the business boat a manager gets into is arguably more important than how good a rower the manager is, but when a great business boat meets a great manager, the ride for investors can be as long and as enjoyable as it was for Sir Alex and Man U.