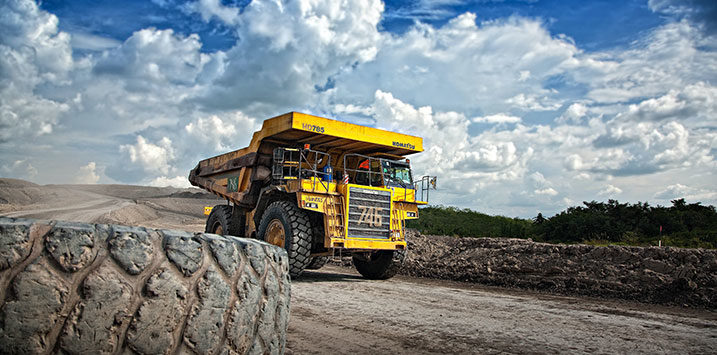 From retail giants to resources: Wesfarmers' strategic Lithium expansion unveiled
Most people associate Wesfarmers (ASX:WES) with some of Australia's best known retail names such as Bunnings, Kmart and Officeworks. While this is where the bulk of the earnings are generated now, the role of Wesfarmers in everyday Australians' lives actually runs deeper than it would appear on the surface with a growing healthcare and resources exposure.
As one of the few remaining conglomerates, Wesfarmers has a good track record of acquiring and divesting strategic assets. Headquartered in Perth, the company has cycled through many different types of energy assets, starting with coal mines in the 1990s and 2000s and oil and gas assets through a minority stake in Quadrant Energy in 2015. Fast forward to today, Wesfarmers has a 50 per cent stake in a joint venture with one of the world's largest lithium producers, SQM, in Mount Holland lithium mine through its 2018 acquisition of Kidman Resources.
With 84 million tonnes of reserves and 186 million tonnes of lithium resources available, Mount Holland is a high-grade hard rock deposit with an estimated 50 year mine life. Construction of the concentrator is over 90 per cent complete with first spodumene production expected at the end this calendar year. The Kwinana refinery, which will produce battery grade lithium hydroxide, has production expected to start in the first half of calendar year 2025, ramping up to 50,000 tonnes per year. The joint venture has also indicated their intention to double the lithium hydroxide production capacity to 100,000 tonnes once initial construction plans have been completed.
Contrary to common belief, Wesfarmers will not be a passive partner in this project as their over 50-year history of designing, building and operating chemical processing plants will be used to complement the extraction and lithium processing abilities of SQM. 
Due to recent inflationary pressures, Wesfarmers' share of the budget for Mt Holland has risen by 10-20 per cent compared with previous guidance to $1.2 to $1.3 billion in response to a tight labour market, supply chain issues and higher inflation. In isolation, this may sound like a capital-intensive project to undertake but Wesfarmers has funded its share through its strong cashflow generation over the last few years and barely noticeable to most market observers.
With the general market starting to price in an imminent slowdown in consumer discretionary spending, Wesfarmers seems well positioned to benefit from the eventual recovery with a strong portfolio of household retail brands, combined with the considerable optionality upside given the planned ramp up of spodumene and lithium hydroxide production to come in the next few years.
Demand for lithium hydroxide is also projected to increase significantly with many countries focused on lowering their carbon footprint, paving the way for growing sales for electric vehicles and renewable energy storage.
Observing the recent Wesfarmers share price versus pure play lithium producers, there is little evidence to suggest that Wesfarmers is affected by the lithium price so the upside may be significant once the Mount Holland earnings start appearing on the financial statements in FY24.
The Montgomery Funds own shares in Wesfarmers. This article was prepared 03 July 2023 with the information we have today, and our view may change. It does not constitute formal advice or professional investment advice. If you wish to trade Wesfarmers you should seek financial advice.