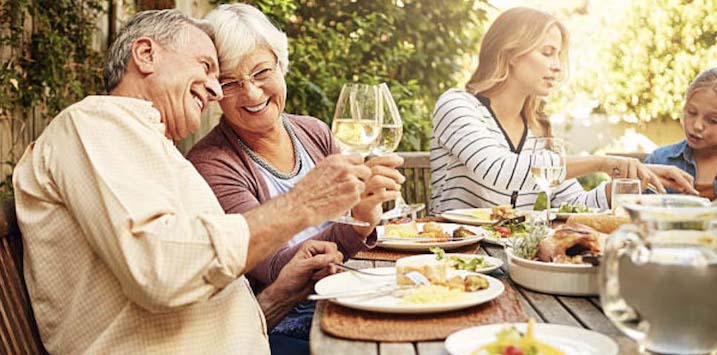 Four reasons to buy Challenger
Like all good companies, Challenger Limited (ASX: CGF) has a habit of under-promising and over-delivering. It's a fact not lost on investors, who have driven the share price up from around $3 five years ago, to over $13 today. Challenger is a top 3 holding in The Montgomery Fund, and our confidence in the business was borne out yet again this week when it reported a 1Q trading update.
As you are probably aware, Challenger is the clear market leader in Australia in selling annuities, a security that provides the investor with a guaranteed income stream for a period of time that can be both defined or unlimited (lifetime).
We like Challenger for a number of reasons:
The fundamental drivers are very strong with an aging population looking for a secure income stream in retirement.
Regulatory changes that are due to be introduced will most likely benefit annuities.
Challenger's market position is very strong and although we do think there will be additional competition in the future, we believe the company has built a strong moat around itself and will be able to continue to grow very strongly for quite some time to come.
Although valuation is not cheap, we see low risk for disappointments in its sales or operations as it is a very well-run company with a very good management team.
When Challenger reported its full year results a couple of months ago, they released guidance that the market took as a disappointment and sent the shares down by 8 per cent over a couple of days. We did some deeper research and concluded that the guidance was most likely very conservative and consequently we have been adding to our position since then taking advantage of the fall. The share price has recovered most of the fall since and was only down 3 per cent from the pre-result level before they released their trading update.
Yesterday, the company reported a 1Q trading update that took the market a bit by surprise and sent the share price up by 5 per cent. It is now becoming clear that the company was very conservative in their guidance (which we applaud as it is much better to under-promise and over-deliver!) as they have already after 3 months trading built quite a bit of buffer to meeting the guidance for the full year.
This is another example of how an investor can take advantage of the market misinterpreting information released by a company. I described another situation in the video about Resmed a while ago and I am certain that with such a nervous market as we have today, we will get more opportunities over the coming months.
The Montgomery Funds own shares in Challenger