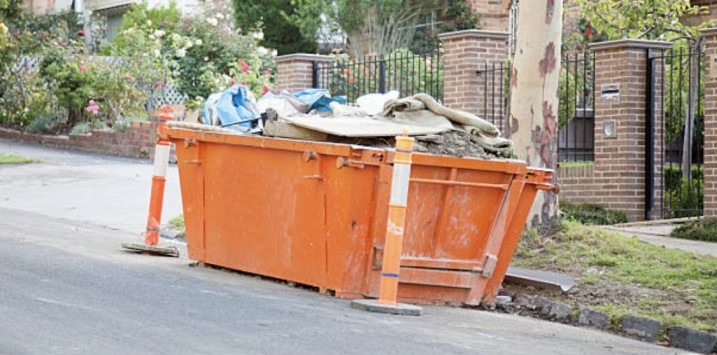 Fading lights at Beacon and Bingo in the Dumpster
We have long warned of the inevitable bust that would follow the residential construction and real estate booms and now with the property market falling, it is time to think about the second and third order consequences.
We recently wrote about the collapsing property market's impact on retailers, especially retailers of homewares and household appliances. It is also the case that low levels of housing activity, as measured by sales and/or auction clearance rates, will lead to a decline in the level of renovations, alterations and additions.
We are already seeing leading indicators. Villaworld (ASX:VLW) and AV Jennings (ASX: AVJ) reported sharp falls in key metrics. AVJ reported 1H19 revenue of $113 million, down almost 40 per cent from the $184 million reported in 1H18. Net Profit Before Tax of $2.2 million is down 90 per cent from the $22.4 million reported in the prior corresponding period. Villaworld reported first half 2019 sales of 440 lots, which compares unfavourably to the 963 sales achieved in 2H18 and 715 lots in 1H18.
The implications are that future revenue numbers for hardware stores are also likely to soften and we suggest keeping a watching brief on Wesfarmers (owners of Bunnings) and Metcash (owner of Home Timber & Hardware and Mitre 10).
The decline of construction and renovation activity has only just begun. You can see this in the results of JB Hi-Fi, Nick Scali and similar companies such as Beacon Lighting.  These retailers have reported solid results – but remember the results are backward-looking – and suggest the slowdown has yet to be felt.
Beacon Lighting (ASX: BLX)
Beacon Lighting sells indoor and outdoor lights and fans from about 111 stores and reported its HY19 results today. The company reported overall sales growth of 4.8 per cent but it opened 3 new stores, closed one store and converted another meaning that its like-for-like (LFL) sales growth (excluding 'impacted stores' – those 15 stores that were cannibalised by a store opening land grab) was +0.5 per cent. Of course, if you owned the entire business you don't have the luxury of 'excluding' any stores when measuring the impact on the 'take-to-the-grocery-store cash flow.'  It is safe to assume the like-for-like number is worse than the quarantined numbers being reported.
Some discounting may have also occurred because Gross Margin came in at 64.9 per cent which was slightly lower than the previous corresponding period. Of course, product mix could have had something to do with it, so we'll need to take a closer look.
And just like Nick Scali, it is the outlook statements that hold the clues about what's to come. Beacon noted that LFL sales growth remains volatile with December positive but  January negative and that second half trading is expected to be "unpredictable."
Perhaps most importantly, and remembering CEO's tend to be optimistic, the company guided towards flat profit growth in FY2019.
Bingo Industries (ASX:BIN)
Yesterday, the rubbish and waste collection company Bingo provided a trading update and FY2019 outlook statement which didn't appear to be pretty with the stock falling 50 per cent. Bingo Industries downgraded its full year expected EBITDA by between 15 and 20 per cent, stating the FY result would be in line with last year. Understandably, the downgrade was swiftly followed by a multiple-derating after analysts pared down their earnings forecasts out to 2021.
The company's exposure to the residential construction industry and an inability to pass on price increases are the reasons for the shock, but it shouldn't have been a surprise. The company noted, "A faster than anticipated softening in multi-dwelling residential construction activity across BINGO's key markets in NSW and Victoria."
Many analysts weren't expecting such a rapid decline in activity but anyone with eyes and ears must have known the trend wasn't up.
Come February 26, the market will be looking at the results to see just how rapidly the company expects activity to decline in the second half (by comparing the company's full year forecast to the half year actual) and then a couple of days later the ACCC will announce its decision on whether Bingo can acquire Dial-a-Dump.
The trends that have impacted Bingo remain in force and weaker activity than that which impacted this year's results appears to be on the horizon.