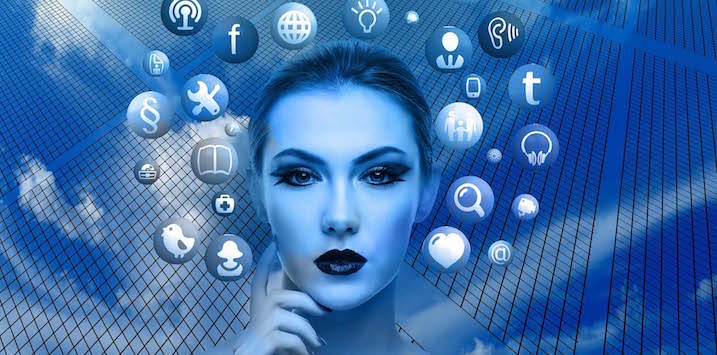 Facebook's AI has only just begun
When Facebook (NASDAQ: FB) reported its second-quarter results for 2017 last month, it wasn't the company's unexpected revenue or earnings outperformance that caught our eye – though the extraordinary quality of this business never ceases to amaze.
Instead, it was a comment made by founder, Mark Zuckerberg, on the company's conference call that captured our attention. Zuckerberg articulated a fascinating application of Facebook's artificial intelligence (AI) software in aiding marketers identify the cohorts of Facebook members that would be the most profitable to target.
From Zuckerberg:
"On the business side, we're seeing a large shift in the way that marketing works. In the first wave of marketing, people would buy ads and media they thought their customers might watch, like a TV show that had similar demographics, but they wouldn't know who saw their ads. The Internet gave people the power to target their messages to people who actually might be interested and to measure results much more precisely, and that was a big improvement.
Now you can put a creative message out there, and AI can help you figure out who will be most interested. A lot of the time you don't even need to target now because AI can do it more precisely and better than we can manually. This makes the ads that you see more relevant for you and more efficient for businesses."
If Facebook can leverage its AI technology to better target Facebook members for more effective advertising, this will drive up the value of its digital advertising offering to marketers. And this, in turn, will drive more advertising demand which will allow Facebook to, one day, charge more for the offering.
This would be quite an advantage. But is it sustainable?
Remember, AI is simply an algorithm built in software that continually evolves and self-refines as the data changes. But for Facebook's AI application to result in a sustainable advantage, it will need an enormous amount of self-updating data to train and continually update its AI algorithms. And that's exactly what Facebook has.
Facebook now has more than 2.0 billion monthly active users across the world. User engagement is high and is showing no signs of abating. This means that Facebook has an enormous self-updating database of personal information on more than 2.0 billion members around the world. And this is ideal for training AI algorithms.
Mark Zuckerberg articulated just one powerful application of AI on its second quarter conference call last month. We suspect this won't be the last.
The Montgomery Global Fund and Montaka Funds own shares in Facebook.