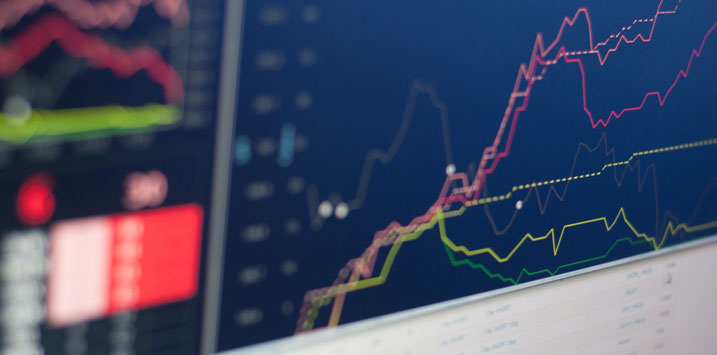 Euronext and TMX Group: Two exchanges enjoying monopolistic connotations
Our global investment partner, Polen Capital, seeks to invest in high-quality companies that have strong growth potential and competitive advantages. In this article, I explore two global financial services organisations owned by the Polen Capital Small and Mid Cap Fund – Euronext and TMX Group.
Euronext
Euronext was originally formed in 2000 from the merger of the Amsterdam, Brussels and Paris stock exchanges. It has expanded to include Portugal, Ireland, Italy and Norway, covering 7 European capital markets, offering a diverse portfolio of stocks, exchange traded funds, bonds, commodities, foreign exchange and derivatives, as well as clearing, custody, data, index, and other investor services.
The revenue of most exchanges comes from three major sources – the annual cost of listings, live data feed, and stock exchange announcements.  There are 2,000 listed companies with a combined €6.8 trillion market capitalisation as well as 900 indices of all sizes and profiles, and 15,000 ETFs, funds, warrants, certificates, futures and options. Over the eight years to December 2022, Revenue has tripled from €458.5 million to €1,418.8 million (a compounded annual growth rate (CAGR) of 15 per cent), whilst earnings before interest, taxes, depreciation, and amortisation (EBITDA) has grown 3.8 times from €224.4 million to €861.6 million (a CAGR of 18 per cent) as volumes have grown and through accretive acquisitions.
However, in the March 2023 Quarter both went backwards; revenue was down by 6 per cent to €372 million and EBITDA declined by 13 per cent to €218 million. EBITDA margins came down 5.0 per cent from 63.7 per cent in the March 2022 Quarter to 58.7 per cent in the March 2023 Quarter. This weakness, which continued into the June 2023 Quarter, reflects the shorter-term cyclicality of the Euronext business with pressure on average daily turnover, clearing, and settlement. Longer-term, it is a high-quality volumes-based business than should thrive and survive in nearly any market environment.
TMX Group
TMX Group operates cash and derivative markets for multiple asset classes, including equities, fixed income and energy. TMX operates the Toronto Stock Exchange, the third largest exchange by market capitalisation in North America, behind the NYSE and the NASDAQ, and the Montreal Exchange, giving them a near monopoly on capital market access in Canada. They also provided clearing facilities and data products. Through LOGICLY, the company provides advanced insights and analytic tools for wealth management professionals.
With a market capitalisation of C$8.3 billion (U.S.$6.3 billion), calendar 2022 revenue was up 14 per cent to U.S.$1.17 billion, and this was split 32 per cent: Global Solutions, Insights & Analytics; 24 per cent: Capital Formation; 23 per cent: Derivative Trading & Clearing; and 21 per cent: Equities and Fixed Income Trading & Clearing. From a regional perspective, Canada accounts for 60 per cent of revenue, the USA 22 per cent, the UK and Germany 9 per cent; and Other 9 per cent.
In the June 2023 half-year, revenue grew a further 6 per cent to C$605 million, whilst cash flows from operating activities were up 17 per cent to C$269 million. However, growth in expenses at 9 per cent (to C$319 million) crimped adjusted net income growth to C$211 million, up one per cent. Over time, revenues should continue to grow at a steady pace but at higher incremental profit margins due to shrinking fixed costs.
The Polen Capital Global Small and Mid Cap Fund own shares in Euronext and TMX Group. This article was prepared 07 August 2023 with the information we have today, and our view may change. It does not constitute formal advice or professional investment advice. If you wish to trade these companies you should seek financial advice.