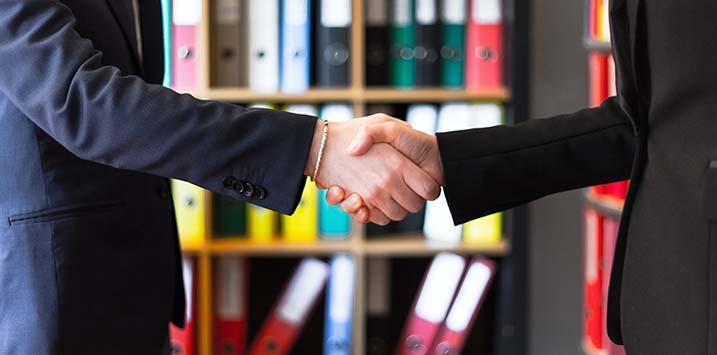 EML strategically enters another growth vertical via the SG acquisition
EML Payments (ASX:EML) continues to diversify and grow. No longer just a gift-card company, it is evolving into a leading global FinTech enabler, providing end-to-end payment technology solutions for a diverse range of high-growth industry verticals. EML's most recent move is the strategic acquisition of Sentenial Group (SG), which positions the company within the European Open Banking sector, an emerging structural growth market offering plenty of upside potential.
This deal follows the transformative Prepaid Financial Services (PFS) transaction in April last year.
Founded in 2003 and based in Dublin, SG is a FinTech providing account-to-account (A2A) payments across the UK and Europe. SG's initial offering was the Sentenial white label software platform enabling direct debit, credit transfers and instant payments for major European banks (including Barclays, Lloyds and Citibank) and corporate clients via a SaaS revenue model. In 2018, the offering was extended to Open Banking through the highly scalable Nuapay A2A platform which directly connects to more than 1,750 banks and financial institutions (such as Worldpay) operating across Europe.
The cash and scrip funded deal, which is expected to complete in late FY21, comprises an upfront consideration of €70 million (A$109 million) plus an earn-out of up to €40 million (A$62 million). Valuation looks attractive at 3x FY23 Sales and 7x FY23 EBITDA should EML's aggressive growth targets for SG be met. EML plans to reinvest near-term profits to accelerate the growth of the SG business with mid-teens EPS accretion expected in FY23. Post deal completion, EML retains a strong balance sheet with significant capacity for M&A should further opportunities arise (more than $100 million cash and c.$190 million headroom with upsized debt facility).
Strategically, the SG deal rationale makes sense – combining the two businesses expands the addressable market (Open Banking estimated to be worth north of US$9 billion in CY22), broadens the product suite with complementary solutions and uniquely positions EML at the forefront of an emerging structural growth trend in Open Banking. EML sees scope to export the predominantly European SG business into other large global markets like North America in time and to cross-sell products, deepening existing customer relationships.
What is Open Banking?
Fair question. Open Banking is a driving force of innovation in the banking industry gaining strong momentum globally due to disruptive technology, regulatory tailwinds and the ability to facilitate real-time payments. Open Banking basically involves banks 'opening up' their application programming interfaces (APIs), allowing third parties (typically tech start-ups and online financial service vendors) to securely access financial information required to develop new applications and services.
Open Banking has the potential to materially reshape both the competitive landscape and consumer experience within the global banking industry. Customers benefit from significantly improved functionality (like real-time payments, digital wallets, instalments etc), better service and lower costs driven by increased competition. Merchants stand to benefit from lower transactions costs associated with Open Banking's ability to facilitate direct A2A digital payments which effectively bypass the debit/credit card payment network rails controlled by Mastercard and Visa and therefore avoid high the interchange fees typically around 60-100 basis points (vs A2A fees of c.10 basis points).
A land grab appears to be occurring in the global Open Banking sector and EML expects this to continue for some years – the company intends to participate but only in a disciplined manner. In January 2020, Visa attempted to acquire San Francisco based Open Banking FinTech, Plaid, for US$5.3 billion. However, the deal was ultimately blocked by anti-trust authorities. A year later, some Plaid shareholders reportedly received offers valuing the company at US$15 billion. Elsewhere, Mastercard successfully acquired US FinTech, Finicity, in November 2020 for US$1 billion to advance its Open Banking strategy. Clearly the big card network operators are looking to turn defence into offence.
Key details of the SG acquisition are:
On 7 April 2021, EML announced it had agreed to acquire SG for an upfront consideration of €70 million (A$109 million) plus an earn-out of up to €40 million (A$62 million);
The upfront component comprises €39 million (A$60 million) cash and €31 million (A$48 million) in EML shares. Shares issued to the vendors will equate to around 9.6 million (at A$5.00 per share), equivalent to c.2.9 per cent of EML's issued share capital. Approximately 60 per cent of these shares will be subject to a 6-month escrow;
SG processed €46 billion in CY20, generating €7.5 million revenue, €6.8 million gross profit (at 91 per cent margins) and €0.8 million EBITDA;
The majority of SG's volumes are currently processed by the Sentenial white label software platform (€45 billion in CY20) which attracts a revenue yield of 1-2 basis points (CY20 revenues of €5 million) uncorrelated to transaction volumes. Sentenial's SaaS licence fees charged for platform access and availability are highly recurring and generate strong margins (96 per cent gross profit margins) fixed cost leverage with cash flows supporting the Nuapay expansion; Sentenial is expected to grow around 5-10 per cent per annum over the next three years;
Nuapay remains relatively small, however the unit is expected to grow rapidly. Based on existing customers already onboarded and a robust pipeline of new prospects, EML forecasts volumes to increase from €600 million in CY20 to more than €15 billion in CY23 (25x). The Nuapay platform generates revenue yields of 10-50 basis points (CY20 revenues of €2.5 million) correlated with transaction volumes and solid gross margins (80 per cent in CY20);
Growing Nuapay remains the core focus over the medium-term. Indeed, the earn-out consideration of up to €40 million (A$62 million) is contingent on Nuapay achieving a revenue target of €30 million in CY23 (€27 million incremental growth) and will be paid in either cash or equity at EML's discretion;
EML expects SG to achieve the earn-out targets and contribute c.€15 million (A$23 million) EBITDA in year three (FY24). Assuming the full earn-out is achieved, the total purchase price would be €110 million (A$171 million), representing a revenue multiple of less than 3x and 7x EBITDA.
The Montgomery Small Companies Fund owns shares in EML Payments. This article was prepared 14 April 2021 with the information we have today, and our view may change. It does not constitute formal advice or professional investment advice. If you wish to trade EML Payments you should seek financial advice.