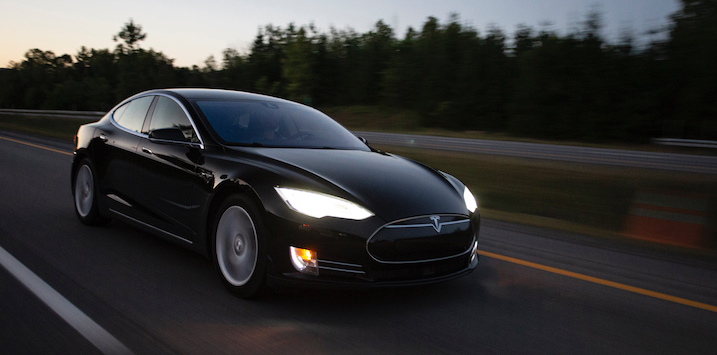 Electric vehicles in the fast lane
Electric vehicle sales are finally accelerating, and our global funds are well positioned to take a ride in the fast lane. According to Visual Capitalist it took five years to sell the first million electric vehicles (EVs), and in 2018 it took just six months.
Across the world today EVs still make up just a couple per cent of total vehicle sales but this is changing quickly. In 2018 EV sales more than doubled and increasingly stringent emissions standards worldwide will see tremendous growth for years ahead.
Today Norway is the country with the highest penetration of EV sales, where almost half of all cars sold are EVs. The other Nordic countries also have very high EV sales as a percentage of total vehicle sales, encouraged by government incentives.
By number, however, China leads the world with just over one million EVs sold there last year. That's a little over four percent of all vehicle sales. The US is a distant number two, with almost 400 thousand EVs sold in 2018.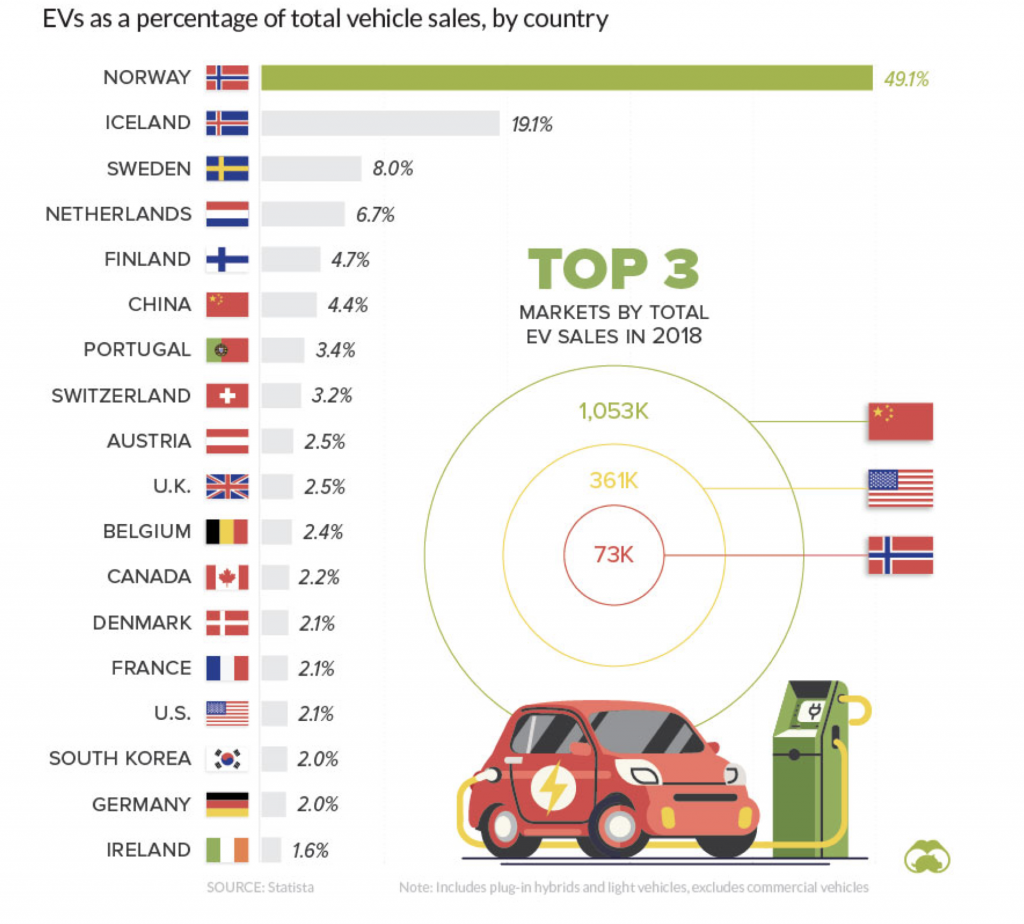 The Montgomery Global and Montaka funds are positioned to benefit from the rise in EV sales around the world, through their holding in Lear. Lear is the global leader in automotive seat systems and a leader in electrical distribution systems (E-systems). E-systems manage power in both traditional vehicles and EVs.
Over the next five years the E-systems market is expected to grow by 7 per cent per annum to $134 billion. The growth is almost all driven by an explosion in new technologies, typically required by EVs. New technologies are forecast to grow at an amazing 23 per cent compound average rate through 2023.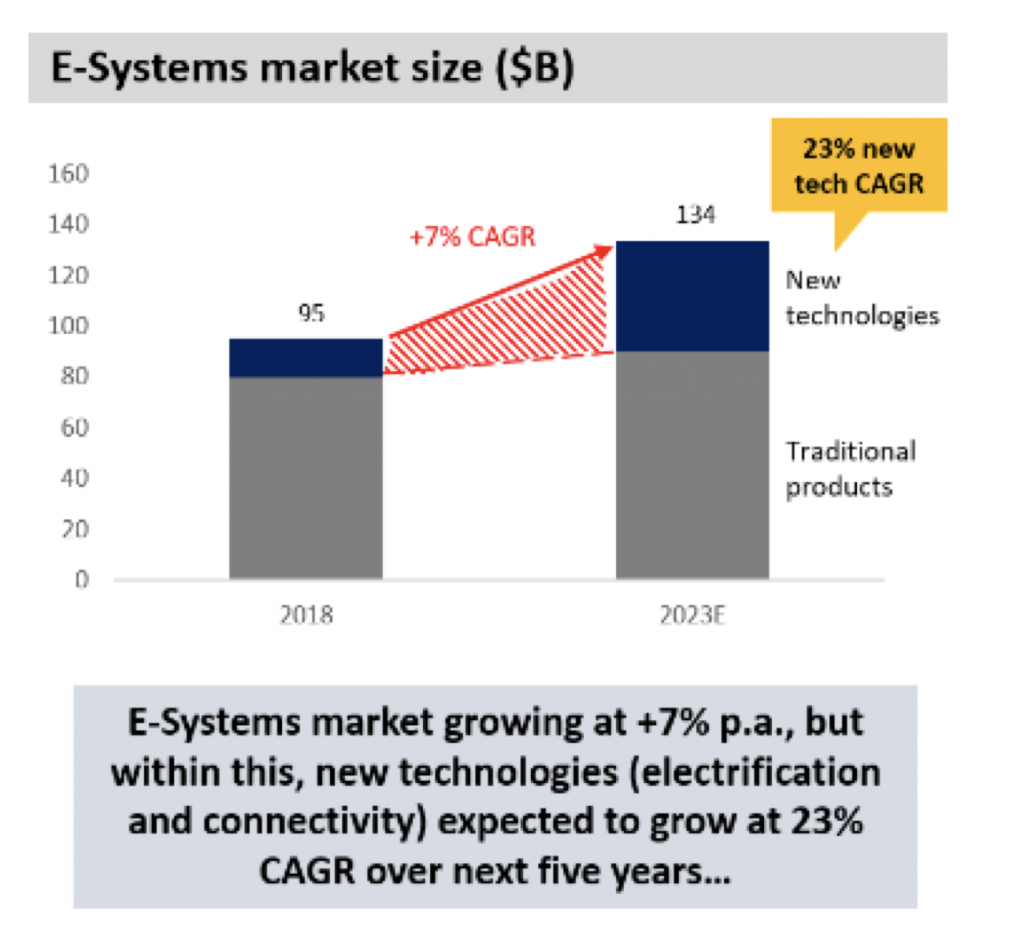 Source: MGIM, company filings 
This boost in E-systems sales comes at much higher margins than Lear's existing business, which means the company's overall sale and profits will grow strongly for years to come. This isn't being recognised by the market today with Lear's stock trading at less than 8x price-to-forward earnings. We are happy to own Lear for our clients in the global portfolios.
The Montgomery Global funds and Montaka own shares in Lear. This article was prepared 21 March with the information we have today, and our view may change. It does not constitute formal advice or professional investment advice. If you wish to trade these stocks you should seek financial advice.