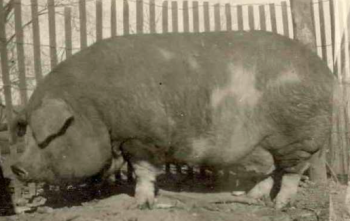 Don't bank on it getting better
Invest for the long-term. That's the catchcry of a phalanx of commentators since investing in equities emerged from the shadow of railway bonds. But investing for the long-term only makes sense if you invest in extraordinary businesses. The longer you stay invested in mediocre businesses the greater your loss in either nominal terms or opportunities foregone – or both.
A quick scan of the share price of Telstra, AMP or the NAB reveals today's share price is lower than were it was more than a decade ago. Long term investing in these businesses has produced poor outcomes for investors who may still unwittingly describe these businesses as 'blue-chip'.
In The National Australia Bank's case, the share price of $31.73 at the time of writing, is lower than where it was in May 2001 – almost 15 years ago.
In the short run the market is a voting machine but in the long run, share prices cannot help but reflect the economic performance of the underlying business. The poor long term share price performance, suggests the economic performance of the business has been mediocre at best.
It has certainly been the case that the return on incremental equity for the NAB has been lower than its peers and we have hitherto put that performance down to the overpriced Clydesdale UK acquisition, which the company is now extracting itself from.
But the 2015 results just released, suggests we have been far too sanguine about the remaining Australian business. The 2015 full year results indicate a mediocre local business as well.
Here's a few salient points:
NAB reported cash earnings of A$6.718 billion up 2.4 per cent year-on-year, (ex specific items). This appears to have been around 1-5 per cent lower than consensus primarily due to a weaker Net Interest Margin in Australian business lending and in NZ
Expense growth is a little higher than most expected and bad and doubtful debt charges are lower. This suggests the 'quality' of the earnings is lower
The final dividend of 99cps is flat on the pcp and the interim dividend
Cash Return On Equity fell 12-bpts year-on-year to 13.8 per cent before specific items
CET1 (Common Equity Tier 1) ratio increased to 10.24 per cent. This will fall by 0.80 per cent with the increase in mortgage risk weights, a further 0.40-0.50 per cent following the demerger of Clydesdale, offset by a 0.50 per cent increase following the sale of 80 per cent of the Life Insurance business. This puts NAB at around 9.5 per cent underlying.
Our main concern was the 0.10 per cent fall in business lending Net Interest Margin in Australia in 2H15 versus 1H15. It suggests increased competition in this market, possibly as a result of the APRA curbs imposed on mortgage growth.
Underlying profit growth in Australia was just 1.2 per cent year-on-year in 2H15. NAB's expense line has blown out a bit on increased systems and people investment, resulting in an increase in its Australian expense ratio by 1.5bpts on the pcp to 42.3 per cent in 2H15.
The other concern was the fall in new, bad and doubtful debt charges. While the overall net Behaviour Driven Development charge in Australia fell by 18.3 per cent year-on-year in 2H15 to support cash earnings growth, specific charges fell a massive 47 per cent to their lowest recorded levels. This primarily appears to be due to falling charges on mortgages (down from A$27 million in 2H14 to just A$6 million in 2H15) and Small and Medium enterprises (down from A$99 million in 2H14 to just A$37 million in 2H15). This is not a sustainable driver of earnings and will be a drag on earnings growth in future as it mean reverts. Mean reversion is even more likely when interest rates are at historic lows and the property market booming.
Even in the absence of the drag on returns from the UK business, this appears to be a mediocre bank.
There's now arguably three tiers of banks in Australia; ANZ, CBA and WBC form Tier 1 banks, NAB is arguably Tier 2 and then we have the regionals at Tier 3.
The conclusion makes me seriously wonder how much influence large institutional shareholders have on Australian listed company boards. Do you remember the bold public relations and advertising campaign that saw NAB announce it was "divorcing" the other big four banks? That campaign was named the best public relations campaign in the world in Cannes in 2011.
So what happened to that ad? My understanding was that it was working well.
Did fund managers, with their allocations made, possibly ask the NAB to 'cease and desist' in order not to disrupt the status quo? Who knows. All I know is that NAB is not in the same league as the other banks in terms of economic performance, and this is despite a solid tailwind.
Roger Montgomery is the founder and Chief Investment Officer of Montgomery Investment Management. To invest with Montgomery domestically and globally, find out more.