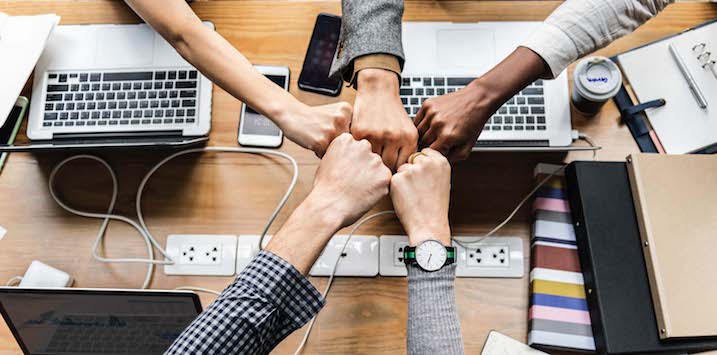 Does PEXA pack a punch?
PEXA – Property Exchange Australia – is Australia's online property exchange network. It assists lawyers, conveyancers and financial institutions to lodge documents with land registries and complete financial settlements electronically. It's about to be sold. Does it prove to be an attractive investment?
The sale process for PEXA is dual-track, meaning its existing shareholders are exploring both a trade sale or an IPO option. The media has reported binding bids are due by October 8 for potential trade buyers, suggesting we may know the outcome of whether PEXA's owners decide to pursue a public listing within the next 6-8 weeks.
I was able to attend PEXA's non-deal roadshow (NDR) in July earlier this year to get an insight into the business and the relative merits of the company as an investment and thought it was worth sharing some initial impressions.
PEXA was formed in 2010 to fulfil the Council of Australian Governments' (COAG) initiative to deliver a single, national e-Conveyancing solution to Australia's $7 trillion property industry. The platform has been in development for 8 years, with its initial 8 shareholders being the 4 major banks and the state governments of NSW, Victoria, Western Australia and Queensland.
Electronic lodgement and settlement of property transactions with Land Registries and financial institutions is industry led and is seeking to replace manual conveyancing on a national scale. E-conveyancing has a number of benefits over the paper-heavy manual process, including real-time lodging and settlement which results in significant efficiencies for both users and practitioners.
PEXA generates revenue on a per-transaction basis, with pricing dependent on the type of transaction, and number of parties involved. Transactions in the property market are broadly categorised into 3 types:
Standalone (~10 per cent of transactions) – single party transactions eg a mortgage being discharged or incoming mortgage.
Refinancings (~20 per cent of transactions) – a 2-party transaction constituting a change in lenders
Transfers (~70 per cent of transactions) – involving a change in proprietor and title which requires the greatest area of collaboration with lawyer / conveyancer.
The attraction of PEXA comes from the time efficiency of e-conveyancing – PEXA suggests total time savings of up to 7.5 hours as it allows for lodgement and settlement to occur in the one place with the necessary parties (lawyers, banks and registries) while providing greater transparency with less paperwork and verification checks.
As an initiative of the major banks and the government, PEXA is already embedded in the operating processes of key participants including over 150 financial institutions (accounting for 98 per cent of mortgage lending volume), >7,000 practitioners and state revenue offices. This provides a natural barrier to entry given the cost and time investment required from participants for an aspiring competing platform to be integrated into systems.
Partially offsetting the competitive and first mover advantage enjoyed by PEXA is that pricing contracts are fixed with CPI-linked escalators into perpetuity, hence there is no scope for pricing leverage – which is expected given the regulatory oversight. Initial pricing was based off a value-in-use calculation by PwC (ie an estimate of the value benefit generated by using the PEXA platform vs the alternative) and agreed with the banks.
The AFR reports its owners are seeking a price tag > A$1.5 billion, compared to $120 million spent on developing the platform and a total investment of $250 million by its shareholders to date. At the time of the NDR, the business was loss making given the various initiatives to increase penetration and explore adjacent product offerings.
While the reported price tag may seem at a disconnect to the current financial metrics, it's worth considering the potential for volume growth and the operating leverage associated with a software platform such as PEXA. Exponential transaction volume growth is forecast over the next few years, driven by 3 factors:
Network effect – a network business becomes more valuable as more parties adopt the system, given the cost associated with a counterparty not being on the platform.
Business initiatives – PEXA does not charge new users to get on the platform, and has in the past incurred costs to support participants to adopt the system.
Government initiatives – the governments of NSW, Victoria, Western Australia and South Australia have announced timetables to transition to e-conveyancing with Queensland expected to follow suit.
Given these positive tailwinds, it is not difficult to envisage substantial take-up of the platform; PEXA expects to process 1.4 million transactions in FY2019, compared to just over 1.2 million transactions processed to date (July-18) since going live in late 2013. With an estimated 3.5 million addressable transactions in the Australian Property market, the forecast hockey-stick volume growth should help drive a significant uptick in profitability and explain the sought-after valuation for the business.