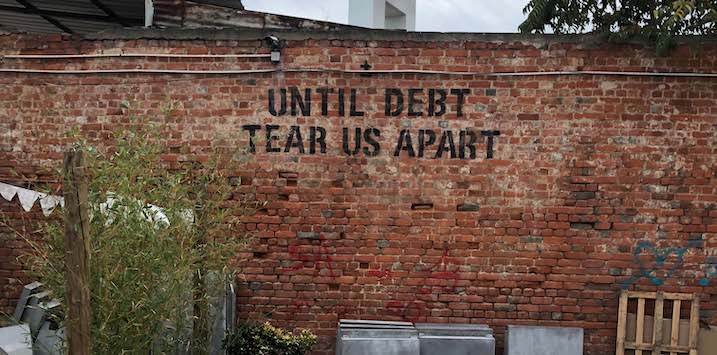 Does debt no longer matter?
As countries look to re-open their economies, the narrative from financial media circles has been one of re-opening and "V-shaped" recoveries to explain the recent rally in equity markets, despite the significant uncertainty that dominates real world events.
Regardless of your view on a V, U, W or Q-shaped economic recovery, one thing that appears to be increasingly overlooked is the balance sheet impact on many listed companies.
While many companies have provided updates on available liquidity, it is worth remembering that available liquidity does not always represent net cash that is sitting on the balance sheet. In many instances, drawing down on available liquidity will refer to additional debt to continue funding operations. For companies with less variable costs, drawing down on "available liquidity" in a challenged revenue environment will mean lower cash-flow to equity holders in the future as more cash is diverted to service and repay the additional debt taken on during this period.
For example – 76 companies in the ASX300 (ex-banks and resources) are projected to have a higher net debt balance at the end of June 2020 vs June 2019. This is despite over 20 capital raisings in the ASX300 to bolster balance sheets.
Adding to the complication are two factors – 1) lack of earnings guidance for most companies; and 2) the shift towards AASB16 reporting, as lease liabilities are now aggregated into the net debt lines of many companies.
While rallies in the equity markets may suggest otherwise, assessing balance sheet strength is even more critical in this uncertain environment. Every dollar of additional debt equates to one less dollar of equity value, assuming a static enterprise value. While the bounce in share prices reduces the dilutionary impact of any immediate capital raise, any lingering balance sheet weakness creates additional equity price risk should the market experience any turbulence. This also increases the dilutionary impact on a per-share basis should the company be forced to raise at a lower share price, thereby impacting longer-term returns.