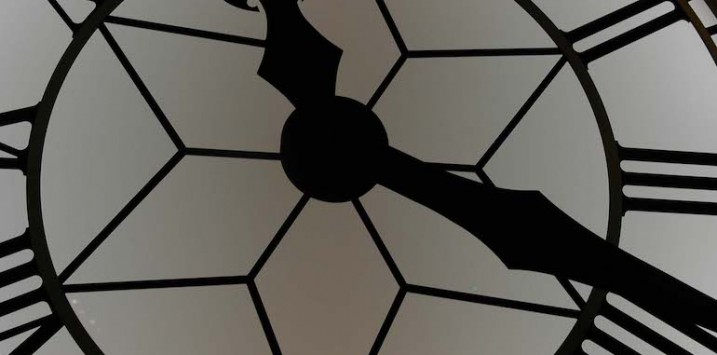 Do you have the patience to buy and hold?
One of the most common investment adages one hears is that "time in the market beats timing the market," particularly when it comes to passive index investing. This advice is predicated on buying and holding – over a long period of time, the vicissitudes of the market wash out, and therefore you don't have to worry about the initial price you pay for an index as historically, equities have always gone up over time.
I was recently looking at the historical data of the S&P 500 – which by the way, returned an impressive 9.7 per cent annualised in the 90 years since 1927 – and decided to put this piece of advice to the test.
But before we proceed, let's quickly address two obvious problems. Firstly, no one has a 90-year investment horizon – not even Buffett, who started investing at the age of 11. And secondly, most investors have no trouble buying and selling, but have a hard time holding on due to a variety of behavioural biases that I won't touch on here. With that out of the way, have a look at the chart below: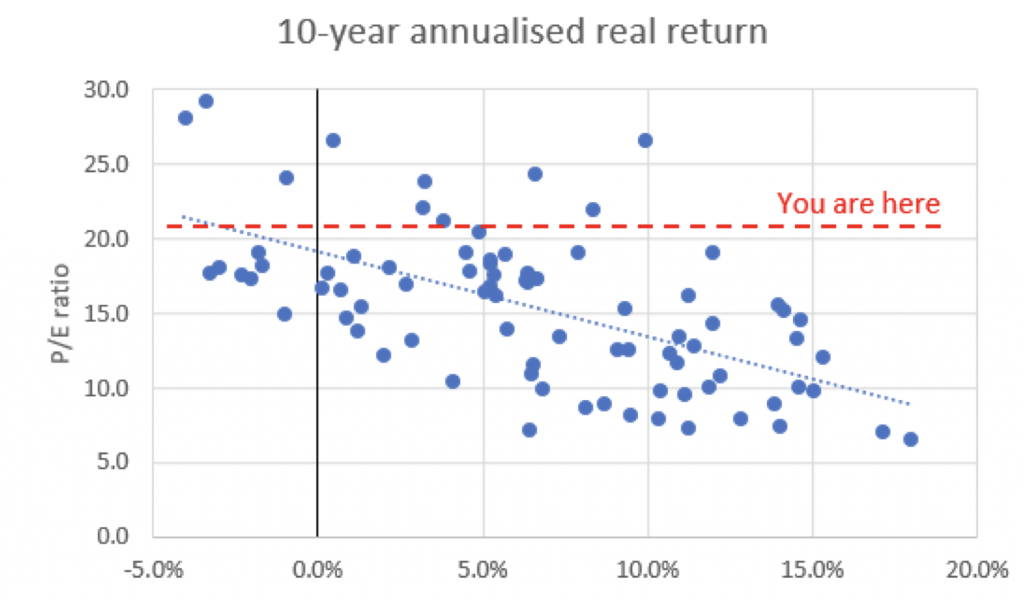 Source: Bloomberg and R. Shiller for P/E; A. Damodaran for S&P 500 total return since 1927
This chart shows the 10-year annualised returns of the S&P 500 over each of the 10-year periods between 1927 and 2007, plotted against the starting P/E ratio of the index in each period. What is clearly evident is that over 10-year investment horizons, the initial price you pay has a material impact on your annualised return at the end of those 10 years, especially at the extremes (very high and very low P/Es). The red dotted line is the current P/E ratio of the S&P 500.
What if we extend our investment horizon further?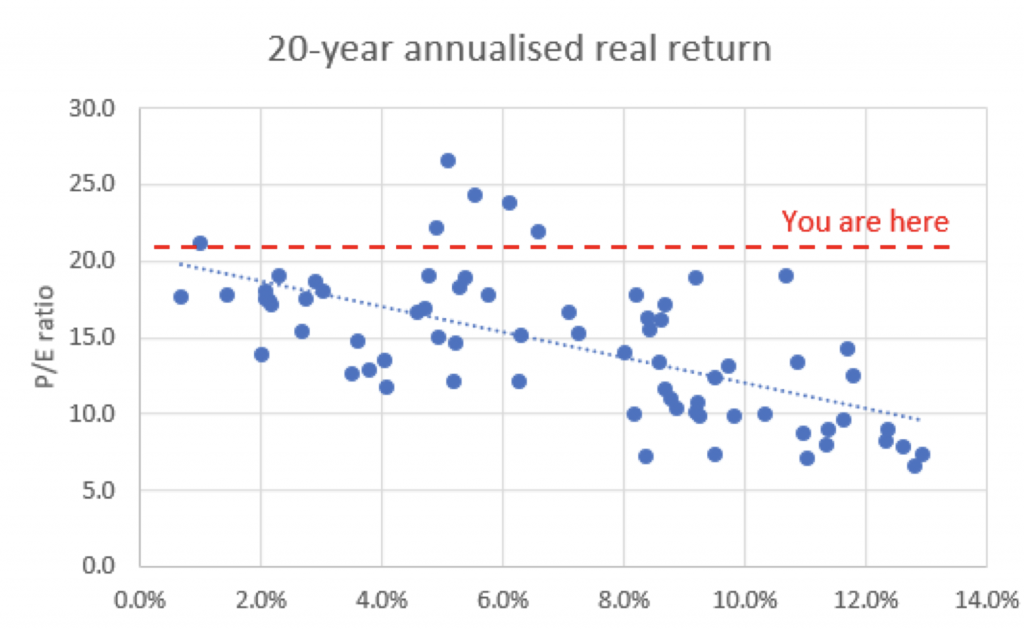 At 20 years, the correlation between annualised returns and the initial P/E ratio are similar to the 10-year horizon, but at least there are no negative-returning 20-year periods since 1927. This means that initial overpayment, even for a market index, will more likely than not be detrimental to your investment returns even if you held on for 20 years. It is only at 30 years, below, that the correlation between price and return falls away. That is a very long time – unrealistically long for many investors either due to age or other unforeseen factors, even if they are perfectly rational humans.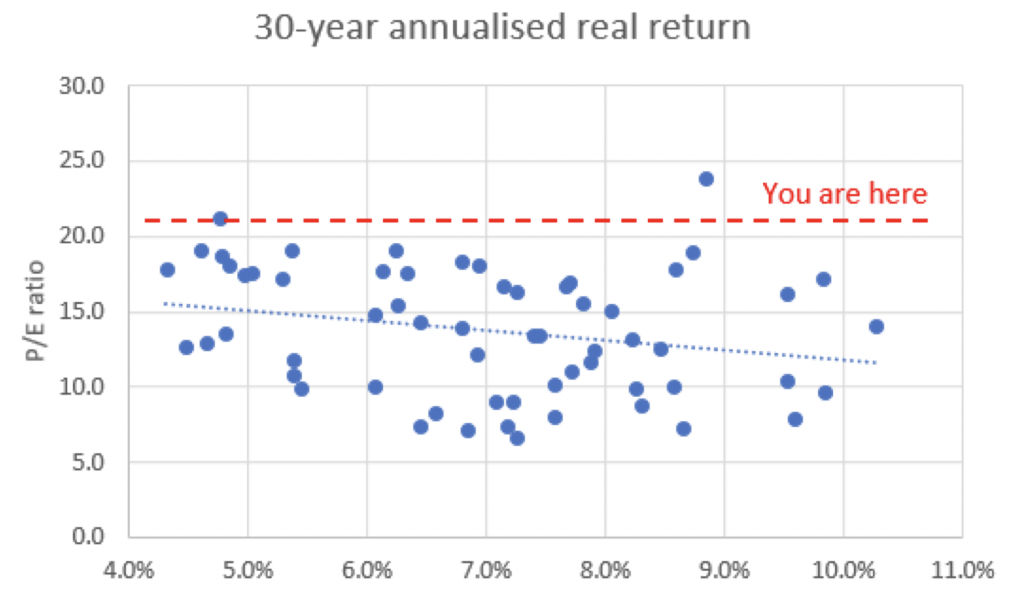 This doesn't mean that everyone should start trying to time the market. What it does mean is that when market prices are elevated as they are today, investors ought to pay more attention to protecting against the downside than chasing returns with a "buy-and-hold" mentality and a "long" investment horizon. Because ultimately, do you have the patience to wait three decades?
One of the most common investment adages one hears is that "time in the market beats timing the market," Daniel puts this to the test.
Click To Tweet