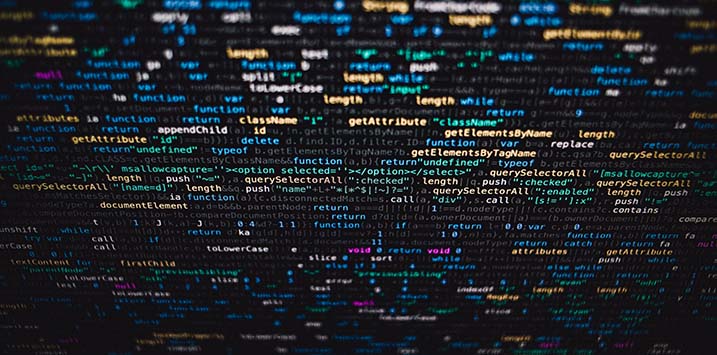 Disruptive innovations are evolutionary not revolutionary: Part II
In a recent article we observed that IBM actually had the vision for cloud computing several years ahead of the competition. Furthermore IBM was the world's leading IT infrastructure company at the time, with virtually limitless resources and capital access. It logically follows that IBM should have triumphed over Amazon who was still an online bookseller. So why didn't IBM succeed in its core market?
The answer to this question may be found in the now immortal book "The Innovator's Dilemma" (published in 1997), where Harvard professor Clayton Christensen lays out his framework for why large companies have historically struggled to respond to technological disruption.
Christensen argues that large enterprises are highly tuned and deft at responding to "sustaining innovations," which are technological developments that build and improve upon existing products for an existing group of customers. They are less willing and usually fail to respond to "disruptive innovations," which involve entirely new products, compete on different dimensions and are attractive to a different set of customers, before ultimately consuming the incumbents market (e.g. Encyclopedia Britannica vs Wikipedia, Blockbuster vs Netflix, Borders Bookstores vs Amazon, etc).
With respect to cloud computing, perhaps the lesson here is despite IBM having both the vision and resources to create the public cloud, it did not capitalise on it, and to this day this failure continues to haunt it. On the other hand Amazon succeeded in the public cloud, not because it had a new idea, but because it had no institutional baggage. There was no existing IT business for AWS to cannibalise so it went all-in on the idea and sales people were highly incentivised to find customers and sell AWS services (there was nothing else). As a result, Amazon uncovered the latent, organic demand for cloud computing that existed in the market but was invisible even to its customers at the time (software startups and developers). As Steve Jobs said, "people don't know what they want until you show it to them." 
While vision is important, execution is critical and ultimately what separates multi-billion-and-trillion dollar, industry leading innovations from stories of what-could-have-been and footnotes of history. We leave you with some notable examples of such innovations and some of their predecessors, many of which I will confess to never hearing of before!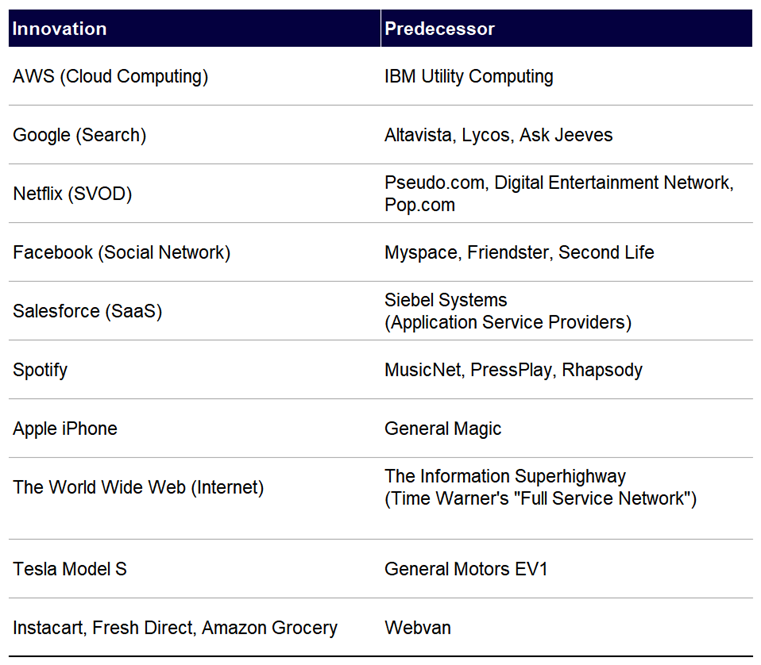 At Montaka Global we meld a combination of expert deep sector and market knowledge with robust valuation disciplines in our pursuit of selecting excellent businesses that are long-term winners, entwined with specialist short-selling expertise as we look to capture the great innovations of our time and avoid their disrupted predecessors.
You can read Part 1 in this series here:
Disruptive innovations are evolutionary not revolutionary: Part I