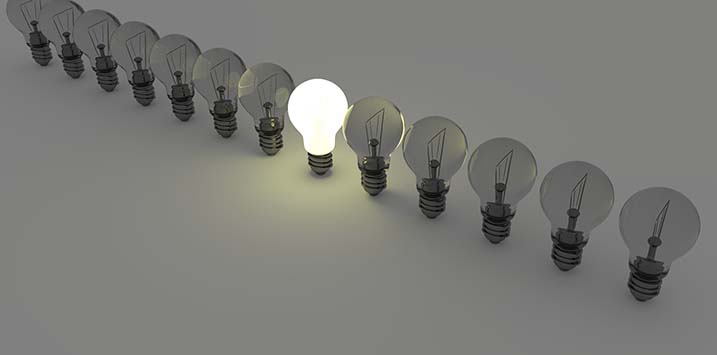 Capital light compounders
A major theme of 2020 was the success of capital light, usually technology, businesses. Beyond the obvious benefits of internet scale and general adoption of pandemic-induced behaviours, what is the benefit of holding these capital light businesses going forward?
First, interest rates globally are effectively zero. We can argue over how long they will stay low, but certainly there will come a time that interest rates rise again. Companies have been able to refinance and increase debt with near-zero interest. Smart managers will deploy this "free" money productively into business ventures, and those running capital light businesses have had far easier capital allocation decisions to make. The nature of these businesses involves heavy up-front investment in technology and intangible assets followed by minimal marginal costs to maintain platforms and grow their user base, at which point strong unit economics often shine through.
Meanwhile, capital intensive companies that must replace more capital stock every year are exposed to inflation. Central banks tend to make interest rate decisions with one eye on inflation. The US Fed even updated their mandate recently to allow them to keep interest rates low while inflation begins rising. As such, rising interest rates tend to accompany periods of rising inflation, meaning the price of replacement of capital stock increases in turn.
Naturally, many of these types of businesses depend on regularly rolling over large debt loads to finance their operations. This is advantageous in periods of low or declining interest rates, as companies can leverage the cheap capital to expand operations. Of course, the opposite is also true, and those over-reaching when times are good are vulnerable when the tide goes out and interest burdens creep up.
Likewise, the group of large, stable, slow/no growth, high dividend stocks considered "bond proxies" have been popular the past year as bond yields fail to deliver adequate returns. Many of these companies are consumer staples brands that have also benefited from the stay-at-home trend. As bond yields rise and people emerge from their quarantine-like living situations, these stocks could suffer. We not only choose to avoid these investments but have even profited from short positions in some of the deteriorating brands.
Indicators suggest interest rates may stay low for a long time. Nonetheless, we like to protect against scenarios by investing in less susceptible businesses. As such, we focus on many capital light industries, and get particularly excited by those businesses with long-term pricing power and powerful competitive advantages. These are the compounders that give us confidence of growing our clients' capital, alongside our own, through both good and bad times.