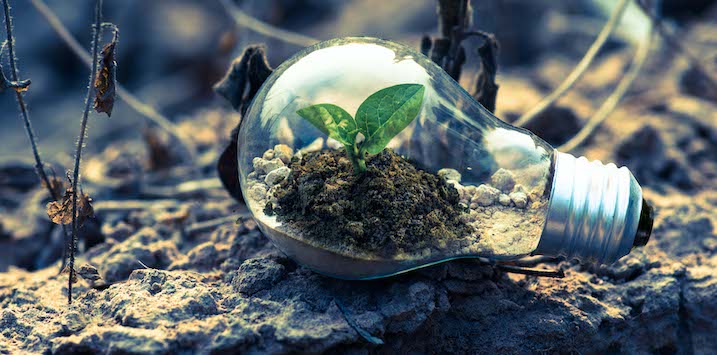 Digital disrupters deliver superior returns for our Small Companies Fund
Since launching in September 2019, The Montgomery Small Companies Fund has outperformed its benchmark the Small Ordinaries Index by 15.16 per cent to 31 July.  The Fund's strong run has been driven by accelerating megatrends in e-commerce, enterprise migration to the cloud and digitisation of the economy.  Given the ongoing strength of these trends, I think there's more solid growth ahead.
A core holding of stocks in the technology sector, including Macquarie Telecom, Appen, and Megaport, has provided investors with exposure to these trends. Additionally, investments positively correlated to a cyclical recovery including retailers Kogan, Adairs and City Chic, as well as mining sector companies including Mineral Resources and Ramelius have been lucrative.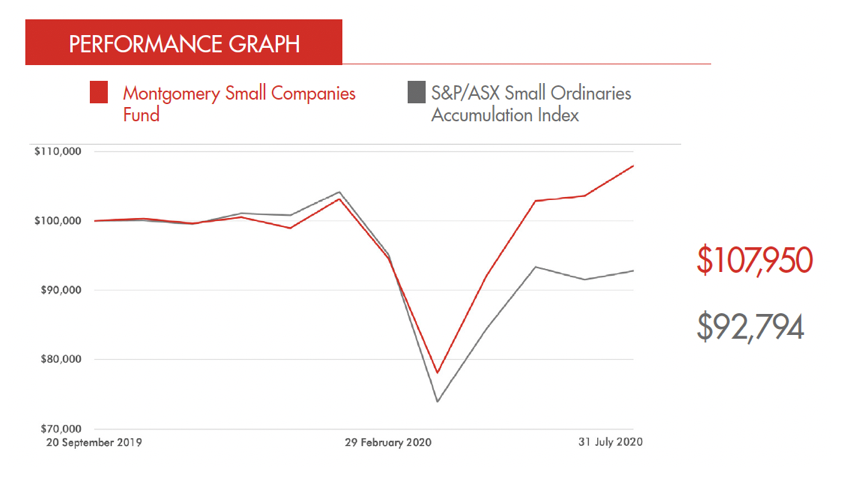 Montgomery Small Companies Fund Stock Spot: Marley Spoon (ASX:MMM)
Figure 1.  Marley Spoon Share Price
Headquartered in Berlin, Germany, Marley Spoon was founded by Fabien Siegel in 2014 and has become a global force in the subscription-based meal-kit market. Marley Spoon operations can be found in Australia and Europe under The Marley Spoon and Dinnerly brands, and under the Martha (Stewart) & Marley Spoon brand in the US.
As an aside, Fabien Siegal is also the co-founder (in 2011) of Delivery Hero, a global online restaurant food delivery service now publicly listed in Germany with more than 18,000 employees and a market cap of nearly US$24 billion. In the first quarter 2020, Delivery Hero orders nearly doubled year-on-year to 239 million, with more than three million orders delivered in a single day. Q1 revenue was up 92 per cent at €515 million.
ASX listed Marley Spoon has a market capitalisation of $537 million and was launched in Australia in June 2015. In Q2 2020 Australia contributed 33 per cent of group revenue or €24 million. The company's lower price-point Dinnerly brand was launched in March 2018.
US operations were launched in April 2015 and co-branded with Martha Stewart through a licensing and promotion agreement. Dinnerly was launched in the US in August 2017 offering meal kits at US$5 per portion. In Q2 2020 US operations contributed 52 per cent of group revenue or €38 million.
European operations span Germany, Austria, Belgium and the Netherlands. In Q2 2020 Euopean operations contributed 15 per cent of group revenue or €11 million.
Marley Spoon is operated by an experienced and entrepreneurial management team with good alignment through staff equity ownership.
The consumer food service market in which Marley Spoon operates and is disrupting is worth more than US$3 trillion. Online penetration remains low and the migration to eCommerce in the sector is a major long-term tailwind previously capitalised on by the likes of Seek and REA Group for the company.
Marley Spoon's business model is capital light compared to supermarkets, which require a large range of SKU's leading to material wastage. It is estimated supermarket wastage is as high as 30 per cent versus low single digits for Marley Spoon. The absence of prime real estate means Marley Spoon's lease overhead is a much lower proportion of costs and revenue.  The near-zero inventory, customers paying six days ahead of delivery and 30-45-day supplier terms means the company's cash flows and ability to scale benefit from negative working capital. Accelerating rates of growth can be self-funded.
Moreover, established supplier relationships, brand recognition and an experienced founder produce competitive barriers preserving higher rates of return on capital.
The lockdowns associated with COVID-19 and fear of infection have accelerated the migration to online meal-kit delivery solutions. Marley Spoon has reported strong customer retention and materially reduced customer acquisition costs.
Second quarter 2020 revenue of €73.3 million was up 129 per cent versus the prior corresponding period and EBITDA was positive for the first time at €4.5 million. Meanwhile 2020 full year revenue guidance was upgraded from 30 per cent growth to at least 70 per cent.
Marley Spoon's subscription revenue model and high customer retention produce a high level of short-term revenue predictability. In the second quarter of 2020, 13.2 million meals were delivered and more than 90 per cent of revenue was derived from repeat customers.
Figure 2. All measures up strongly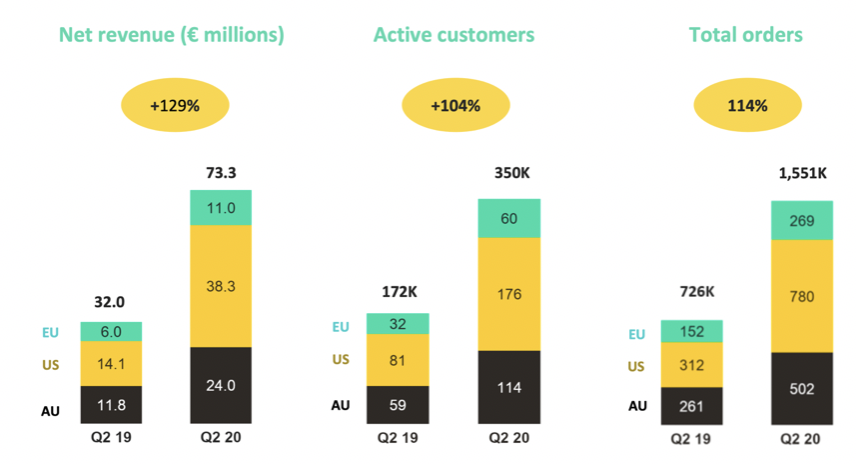 Marley Spoon is just one of many exciting small company stories that are benefitting from the global pandemic.
In an interview hosted by Professor Tsedal Neeley from Harvard Business School, pharmaceutical giant Merck's CEO Ken Frazier, noted developing a vaccine takes a lot of time. He said the fastest vaccine ever brought to market was for the mumps epidemic, which took Merck four years to produce. The most recent vaccine created for the Ebola virus took 5½ years.
In the past 25 years there have been only seven truly new vaccines introduced globally. Merck developed four of those so Frazier has some credibility in his estimates.  It is therefore worth noting that he believes it will be a miracle if a vaccine is developed before the end of 2020, and 2025 is a more realistic time frame.
If Frazier is correct the current trends in place for Marley Spoon and others have a long way to go.
The Montgomery Small Companies Fund  owns shares in Macquarie Telecom, Appen, Megaport, Kogan, Adairs, City Chic,  Mineral Resources, Ramelius  and Marley Spoon.  This article was prepared 17 August with the information we have today, and our view may change. It does not constitute formal advice or professional investment advice. If you wish to trade these companies you should seek financial advice.
Marley Spoon is just one of many exciting small company stories benefitting from the global pandemic. In the second quarter of 2020, 13.2 million meals were delivered and more than 90% of revenue was derived from repeat customers.
Click To Tweet