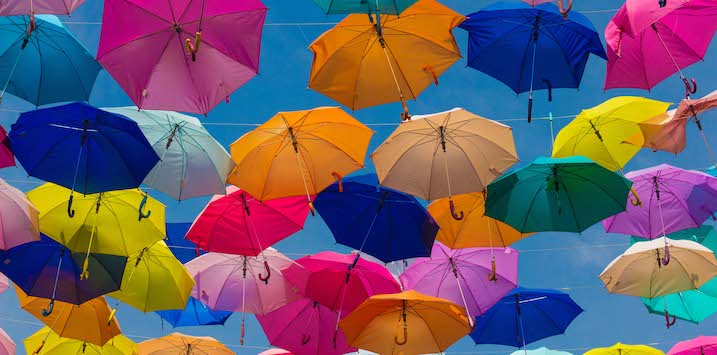 Deep dive on a recent controversial IPO Pt.2
In what has been a tumultuous year for equity markets, that has seen many high-profile IPO's delayed, Lemonade Inc. IPO'd on 2 July with a market cap of about US$3 billion and a mission to "harness technology and social impact to be the world's most loved insurance company."
Now insurance is an old, traditional business in which policyholders will usually pay an annual premium to the insurer for protection or reimbursement against losses. The insurer then underwrites a book of pooled risks to make premiums more affordable for the insured. Fundamentally, insurance is all about the transfer of risk, and in that respect not much has changed over the last hundreds of years.
So why is Lemonade's IPO so controversial?
As mentioned above, the fundamental proposition of insurance has not changed at all over the last hundred years, however more recently, insurers have been investing significantly in their front-end processes to reduce the friction associated with the customer acquisition process. Currently, there are two main insurance distribution channels: agencies and direct writers. Agency writers distribute products through third parties whilst direct writers distribute through their own sales capabilities, and typically a company will use both forms of distribution based on their own corporate strategy.
As this long-term structural trend of the on-going digitisation of the consumer continues, Lemonade has positioned their business such that they have digitized the entire insurance process. "A two minute chat with our bot, AI Maya, is all it takes to get covered with renters or homeowners insurance" and "claims are filed by chatting to another bot, AI Jim, who pays claims in as little as three seconds". The decision analytics implemented with AI bots enables Lemonade to reduce significant friction associated with the process of signing up with insurance, as a typical quote process typically takes more than 35 minutes1 as demonstrated below.

Source: Verisk Analytics
At face value, Lemonade's clear customer value proposition of no-friction insurance transactions, enables them to delight consumers and grow their book of policyholders quickly. As their book grows, these new policyholders generate significant incremental data points that can be used to improve the predictive capabilities of their AI and hence allows them to price risk more accurately forming a reinforcing feedback loop for the business. Whilst this sounds great in theory, in practice, insurance pricing is significantly more complex. The US P&C insurance market is highly fragmented, and the largest player writes less than 10% of premiums each year. As such, no individual player has enough in-house information to accurately price the risks they plan on underwriting. Most players use the services of advisory ratings bodies, which collect premium data from all insurers and pool the data together, to deliver more meaningful insights across all lines of risk. Going in-house is significantly more expensive, as it requires significant infrastructure investment in the form of capital expenditures, but also is more expensive because declining accuracy and ability to price risk manifests itself through more extreme losses than actuarially expected.
Perhaps, this explains why Lemonade's operations are so unprofitable – despite offering highly efficient customer acquisition, their failure to appropriately price risk has led them to incur significant underwriting losses. This is reflected in their net loss per dollar of GWP of $-0.94, which suggests that for every dollar of premium written, Lemonade loses 94 cents.
We leave it as an exercise for readers to determine whether Lemonade's business model is sustainable, or whether it's "tech-enabled" brilliance is just a ploy to avert investors from noticing its lack of profitability.
1 Verisk 2020 CECP CEO Investor Forum Presentation