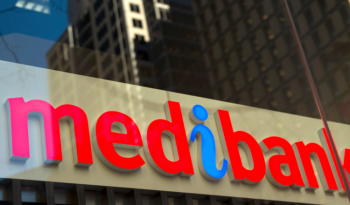 Crunch Time for Medibank's Direct Sales Strategy
APRA released December quarter data on the health insurance industry last month. This shows that private health insurance penetration fell for the first time in 10 years. While the percentage of Australian residents that had private hospital insurance only fell 0.1 per cent to 47.2 per cent, this will be of great concern to the Government given that falling coverage rates inevitably sees the healthcare burden fall back onto the public system.
Government comments have focused on the need to improve affordability for consumers. The signs that affordability is a key issue driving the reduced growth in consumer demand are clearly evident in the APRA statistics, with the rate of downgrading to lower priced policies and the lapse rate driven by switching between providers accelerating.

Medibank Private (ASX: MPL) and Nib Holdings Limited (ASX: NHF) recently released their result for the 6 months to December 2015. If we look at the rate of downgrading in the results, as determined by the difference between the average premium increase and the realised change in premium revenue per average policy, this indicates a slowing for MPL. NHF's results showed a slowing of net mix drag on revenue growth.

The results fly in the face of the average pricing growth put through by the respective companies with MPL's average price increase has been around 1ppt lower than NHF's over the last couple of years. Despite this, NHF has grown its policyholder numbers at above market rates, and well above MPL. This suggests that pricing is not necessarily the problem for MPL.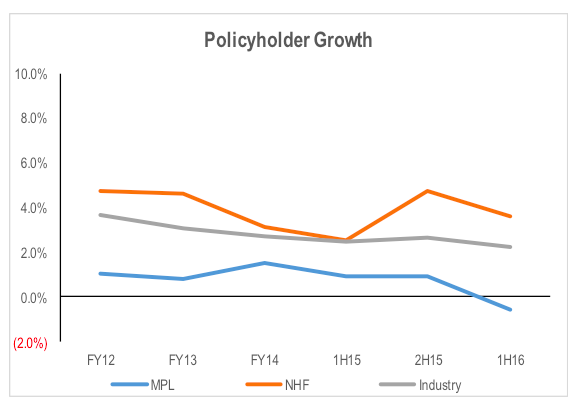 NHF has more aggressively pursued volume growth through the comparison site channels. This has seen the proportion of its new policy additions coming from brokers increase from 2 per cent in FY09 to 46.5 per cent in 1H16.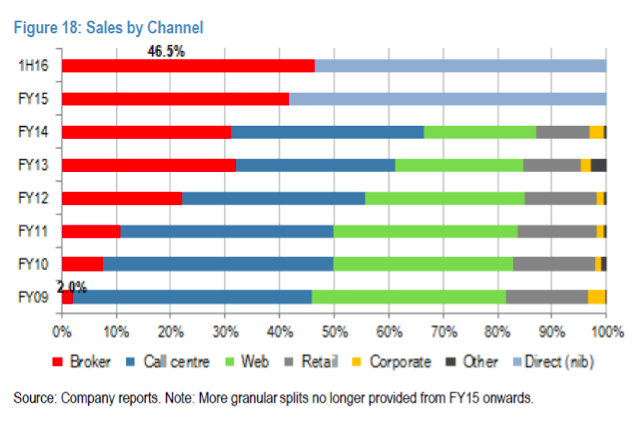 By contrast, MPL only offers its ahm Heal Insurance brand through this channel. Additionally, ahm was removed from the iSelect product suite during 1H16, which was part of the reason for the weakness in MPL's addition rate during the period.
While the growing broker channel offers a means of growing new policyholder numbers, it come at a higher cost per new policy. It also arguably results in increased churn in the market, increasing lapse rates. Given an existing policy is far more profitable than a new policy, increased churn negatively impacts industry profitability. This comes through on a deferred basis given the commission paid is initially capitalised and then amortised over the expected period the policyholder is expected to stay with the insurer.
The flipside issue is that underperformance on revenue growth due to restricting your access to third party channels has a negative impact on both the company's ability to leverage its management expenses, as well as reduced benefits from the cash inflow from a growing negative working capital base.
Despite the Minister for Health asking private health insurers to recut their 2016 premium increases, the average premium increase for the industry will be around 5.6 per cent from 1 April. This means the net premium paid by consumer after their applicable Federal Government rebate will increase between 5.6 per cent and 7.7 per cent. While it is lower than the 6.2-9 per cent net increases in 2015, it remains well above CPI growth rates. Therefore, consumers will continue to look for ways to save money.
MPL has been resisting the need to refocus its new customer access on expensive third party channels. In 2H16 it will again attempt to use increased marketing spend to try to improve its new customer acquisition rate (and reduce lapse rates) through its direct to consumer channel. If this is not successful, the position of the comparison sites could be strengthened until MPL can create a more commercially obvious gap between its pricing and that of competitors as it shares the benefits of cost reductions with shareholders and customers over time.
Stuart Jackson is a Senior Analyst with Montgomery Investment Management. To invest with Montgomery domestically and globally, find out more.