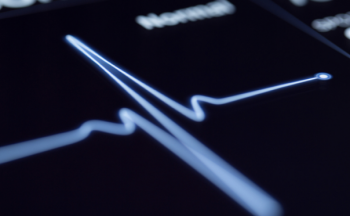 Could CSL be worth more than $150 a share?
CSL Limited (ASX: CSL) is a global developer and manufacturer of plasma-derived therapies for various diseases and disorders. We've blogged on CSL previously (see here) and for the most part, the story hasn't changed.
However with the share price hovering over $115, it's worth asking what further upside could eventuate.
In late 2015, CSL completed its Phase 2b trial assessing CSL112 in 1.2k patients who have experienced a heart attack. Phase 3 is now being assessed by management on the back of the 2b result (results yet unannounced).
CSL112 is essentially a treatment that would prevent heart attacks from reoccurring. The treatment removes plaque build-up in the heart's blood vessels (which accrue into the blockages that cause heart attacks).
CSL's management indicated that the cost of the Phase 3 trial would be in range of $300m-$400m or more depending on the size and scope of the trial (15k-20k patients or more would be required). The upfront cost is large, but our initial assessment shows that the valuation uplift is considerable.
CSL112 would vastly improve CSL's economics (albeit, these are already pretty good). One can speculate that there already exists a market of individuals (potentially millions) that would be willing to pay (or claim on insurance/government aid) a high price (possibly thousands) to avoid a heart attack.
Even for a firm with circa US$5B in revenue, these are material numbers.
It's worth keeping in mind that these numbers are hypothetical and that CSL 112 has not yet passed its Phase 3 trial. So whilst the company could potentially achieve the above, there is a probability greater than zero that all committed capital to the project is wasted.
The Montgomery Fund and The Montgomery [Private] Fund own shares in CSL Limited.
Scott Shuttleworth is an analyst at Montgomery Investment Management. To invest with Montgomery domestically and globally, find out more.
This post was contributed by a representative of Montgomery Investment Management Pty Limited (AFSL No. 354564). The principal purpose of this post is to provide factual information and not provide financial product advice. Additionally, the information provided is not intended to provide any recommendation or opinion about any financial product. Any commentary and statements of opinion however may contain general advice only that is prepared without taking into account your personal objectives, financial circumstances or needs. Because of this, before acting on any of the information provided, you should always consider its appropriateness in light of your personal objectives, financial circumstances and needs and should consider seeking independent advice from a financial advisor if necessary before making any decisions. This post specifically excludes personal advice.
INVEST WITH MONTGOMERY