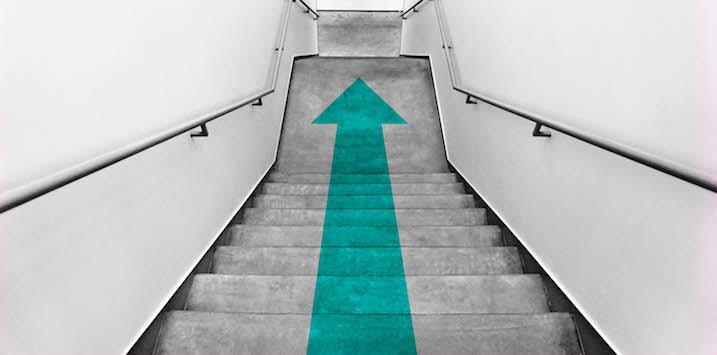 Could Australia's short-term rates hit Zero?
A growing band of commentators are pondering whether Australian rates might fall further. Importantly, for investors, rate cuts from already ultra-low levels should have a positive effect on asset prices – particularly property – but the effect could be more muted, even with strong debt serviceability, given already record levels of household debt. Begging the question of whether the RBA has something else in its arsenal.  Under most scenarios it does appear as though housing will be a low return asset class for some time.
Meanwhile however, stocks happily bounce in sympathy with overseas markets, which imply trend rates of economic growth continuing.
Housing transactions slowing
Starting with house prices, a recent Australian Financial Review article noted a significant slowing in housing transaction activity. This has long been part of our investment thesis, that once house price falls become entrenched, fewer vendors will sell unless forced to. Initially, transaction activity slows as buyers retreat and existing listings take longer to sell.  Eventually the listings clear, either through sales or by unsold properties being delisted as vendors withdraw their property from the market. If this occurs while prices are still falling, fewer new listings replace those that have been removed or sold. Consequently, the number of listings declines.
Recent evidence that our thesis is playing out was provided by one of our brokers Morgans who noted, "New residential listings…appear to be at an all-time low for both Sydney (-20.9 per cent for the 28 days ended March 17, compared to the prior corresponding period) and Melbourne (-15.5 per cent). Based on the data we have been able to access, annual housing churn rates appear to be 2.7 per cent in NSW and 2.6 per cent for Victoria – lower than the depths plumbed in the GFC and the two preceding recessions."
In terms of listings (NOT property prices), it really IS that bad.
A possible wave of forced sellers…but cannot see it on the horizon yet.
The only possible offsetting influence would be a wave of forced sellers listing their properties.  APRA however has removed the requirement that banks limit interest-only loans to 30 per cent of all mortgages written, which means the previously-feared wave of borrowers being forced from Interest-Only onto Principal & Interest mortgages is no longer an issue.
Given macro prudential measures are no longer a trigger for a wave of forced selling, the remaining possible trigger for a wave of forced selling could be highly-leveraged borrowers either losing their jobs or earning less, for example as a consequence of the sharp drop in residential construction that will soon follow the recent substantial decline in residential building approvals (discussed here.) Importantly, these influences won't be felt – if they are at all – until later this calendar year or in 2020.  We will simply have to wait and see if that eventuates.  For that reason it would be irresponsible to call a property price crash from here.
Another possible selling wave could come from disappointed property investors – those with untenanted properties or insufficient rental income to maintain mortgages but again that's just guessing.  Behavioural economics currently doesn't lend itself to accurate predictions.
Keep in mind APRA's current imposts on banks, to lend less than six times income, and only to those that can service a mortgage at rate of 7.25 per cent, are doing a good job of ensuring few qualify for a mortgage and thereby stifling demand for property loans, which should be unsurprising given the previous boom suckered in all the 'low-hanging fruit'.  But again, of itself, that doesn't present a case for substantial further declines in property.
A Labor victory at the Federal election – who are still campaigning for the removal of negative gearing tax deductions on investment properties other than newly constructed properties – could be a further negative interim influence on prices (It would however be a shot in the arm for the residential construction industry).
Unsurprisingly, it has been reported that the Reserve Bank of Australia (RBA) has asked APRA to lower is 'serviceability calculation.'
RBA and federal Government to the rescue
If APRA digs its heels in, rendering the RBA unsuccessful in pushing for the 'stressed borrowing rate' to be lowered, the RBA could conceivably reduce the serviceability calculation by cutting its cash rate from the current all-time low of 1.5 per cent.
Amid continued house prices declines the RBA may be compelled to act. RBA Governor, Philip Lowe recently noted "it is important that banks are prepared to take credit risk… if they can't do this, then the economy will suffer."  He's right.  Falling house prices and negative equity has the potential to be destabilising.
Given the savings rate is likely to rise amid plunging house prices, and the RBA noted that "credit conditions tightened more than was probably required" one should reasonably expect the central bank to cut rates. Remember the RBA has already cumulatively lowered its economic growth forecast by 125 basis points to 2.75 per cent.
Lowered demand for property is not helping property prices or the construction sector.  Meanwhile, the stalled consumer is hitting retail franchises.  This could lead to weaker employment levels and pressure on wages.  Without the RBA acting, these factors would be negative for house prices.  But the RBA can act.  The Australian government also has a budget surplus and relatively low levels of debt, which gives it ammunition to think about stimulus measures.
With respect to the RBA's predicament, one view now receiving some air time is the possibility that the Australian overnight cash rate is cut to zero.
Some are suggesting that given; 1) it is unlikely the banks will pass the full savings on to borrowers (not withstanding their funding costs are declining), and 2) the utility of further rate cuts declines as rates approach zero, it may be that the RBA engages in less conventional policy measures.
Indeed, back when he was assistant governor, Philip Lowe pointed out that unconventional measures could be considered once rates fall to around one per cent.
But an easing of lending standards for example is highly unlikely given the recent Royal Commission and especially since APRA noted that "changes we have made to lift lending standards are …permanent" and ASIC confirmed that the HEM approach to assessing mortgage serviceability "does not provide any positive confirmation of …consumer's income & expenses."
It's simply too hard to know what measures will be taken simply because the mere mention of them today could significantly reduce confidence in the economy. Instead, at this stage it is more probable that rates are cut more aggressively and/or that they fall well below one per cent.  Either way we are probably beyond the point where a soft touch will do the job.
For property investors we posit the following; in the absence of a global and or domestic recession, property prices have a little left to fall because home owners may be rescued by intervention.  If a recession transpires however all bets are off and property prices fall much further.  I'd estimate the probability of a recession at circa 20 per cent.  For clarity, that means 80 per cent chance of no recession.